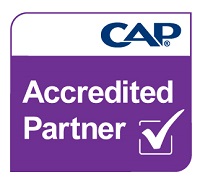 CAP is delighted to recognise the contribution of its key business partners with a unique 'CAP Accredited Partner' scheme.
For a long period of time we have had the pleasure of working with over 100 third parties across the entire automotive industry, developing long-standing working relationships with these companies.
The new CAP Accredited Partner scheme enables us to give something back. After all, it is the innovations of CAP's key partners - suppliers, system providers and re-sellers – that have amplified the value of our data and the CAP Code that links all our data sets.
Discover the benefits of being a CAP Accredited Partner.
 Scroll and click on the logos below to visit our Accredited Partner websites:
Participation in the CAP Accredited Partner Scheme is free but the value of CAP Accredited status will be maintained by strict quality and value criteria. Some of the criteria eligible partners have to demonstrate is:
Having worked with CAP for a suitable period of time
They are financially stable
They use the most appropriate and best CAP data available
They are continually developing new products incorporating CAP data
If you are a current system provider that has CAP data integrated into your products, and you're interested in finding out more about the benefits of this Accreditation Scheme, please contact Jon Sheard, our Third Party Relationship Manager (contact details below)