Red Book editorials and blogs
12/06/2014
—
CAP Marketing
CAP customers now have access to a series of new insights from the Red Book Editorial team.

As a Red Book customer you'll receive the very latest monthly LCV Editorial, emailed directly to your inbox.

You'll also be emailed the latest monthly HGV Editorial too.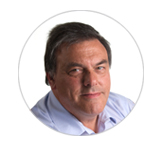 In addition, keep an eye out for the latest blogs from our Red Book LCV Editor Ken Brown, who gives his thoughts on the LCV market; trends, predictions and movements. The blog is called 'For What It's Worth...'
Red Book customers will receive it via email every quarter.