Motor retailers from the smallest used car pitch to the largest dealer group all benefit from CAP's expertly researched data. That's because we have a reputation for independence and accuracy that's second to none, with trade values long recognised as the industry benchmark.
New Vehicle Data provides technical and specification details for every new and used vehicle available in today's marketplace.
Trade pricing and data are available in a wide range of formats, from raw data to desktop and web-based applications.
Our famous CAP Code integrates data into your workflow.
Fully researched information will help you at every stage in the vehicle retail process.
Black Book Live gives you real-time values to help you manage part-exchanges and stock purchase pricing.
Our live values reflect the 'real world' because they are constantly researched and checked by our market experts - not generated by a computer.
Dealer Management System
CAP trade values, technical and specification information integrates with all of the leading Dealer Management Systems. Black Book Live has revolutionised the traditional monthly trade values guide concept to create a genuinely up-to-date picture of market prices on any day of the month.

Because Black Book Live is researched by a team of editors - each with many years' motor trade experience - it also contains clear editorial commentary underpinning each valuation.

Black Book Live provides the best possible protection against sudden valuation changes by removing the risk of being 'caught out' by the new book at the start of each month if the market has been moving significantly.

This also means the clearest possible picture of your stock stand-in values at any point in the month, enabling smarter management of all used stock. 
The trade price is typically more realistic than other guides and you have the benefit of three different trade valuations.
Another happy CAP customer
Our customer satisfaction amongst retailers ranks us as one of the most successful brands in the world.*
*based on Net Promoter Score 40+

We can monitor how the values are dropping or increasing so we can work out how to advertise stock correctly. CAP is a very useful marketing tool indeed.
Another happy CAP customer
Our Partners

Showroom Systems
A showroom system is only as good as the information it contains, which is where CAP pricing, technical and specification information brings major benefits.

A full suite of information on every vehicle available in today's marketplace enables the presentation of comprehensive point of sale material. This is made possible by CAP New Vehicle Data's unrivalled breadth and depth, together with industry-leading accuracy levels.

The vast majority of UK dealer groups trust CAP to provide the best in customer-facing vehicle information in an increasingly discerning and competitive marketplace. 
Market share: 
70% of all dealer groups use CAP within their businesses.
CAP provides us with a rock solid value so we can assess the trade-in price and manage customer expectations.
Another happy CAP customer
Frequency of use:
How often does your day-to-day responsibility require you to use CAP data?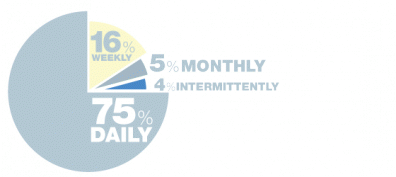 Our Partners

Marketing and Web
CAP valuation, technical and specification information is key to the success of our retail motor dealer partners in marketing their stock to retail customers.

The depth and accuracy of CAP's fully researched information - plus ease of access to this all-important data - means it is easy to create great point of sale material for use both in and out of the showroom.

CAP also has a strong track record in building superb web service solutions for maximising the potential of internet marketing.
Integrating CAP into dealer websites: 

An increase in Overall visits, page views, time on site, used car enquiries and new car configurator enquiries.

CAP data was only in for Dec and Jan so comparing a 2 month period with CAP data to 3 months prior without.

 
CAP VRM is the only true way you can identify a vehicle. I made a saving of £2,500 which meant that CAP's data had more than paid for itself within the first week. 
Ian Jones - Sales Manager Arrowebrook Motors
Market share:
96% of the top 100 dealer (AM100) groups use CAP within their businesses.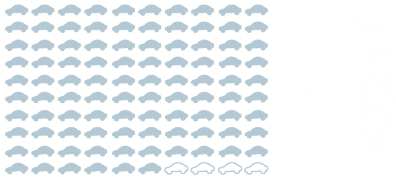 Our Partners

Our Partners

Contact us for more information