5 ways to buy the most profitable cars
05/08/2013
—
CAP Marketing
Knowing which cars to buy and which to steer clear of would be so much easier if you knew beforehand how much profit these purchases will make you. Specifically you want to know how your profit margins may fade the longer stock sits on your forecourt.
Maximise your profits and make smarter buying decisions with these 5 top tips: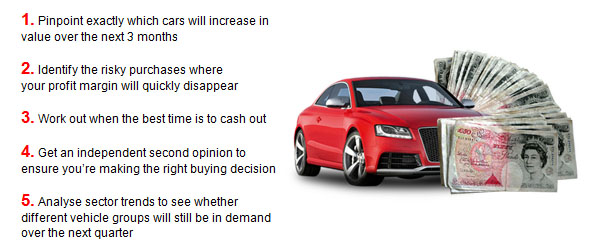 Black Book Plus makes this possible by uncovering the value of any car up to 3 MONTHS IN ADVANCE. 
It'll tell you which vehicles will hold their value and which will drop on your forecourt, giving you the foreknowledge to make informed buying and selling decisions.