Autonomous Emergency Braking
06/08/2014
—
CAP Marketing

Touted as the most important development in vehicle safety since the seat belt, Thatcham Research has embarked on a campaign to increase the availability and take-up of new auto braking technologies.
But what is this exactly?
Autonomous Emergency Braking or AEB is a safety technology which monitors the traffic conditions ahead and automatically brakes the car if the driver fails to respond to an emergency situation.
Defined as an active safety system, AEB operates before the crash happens and aims to prevent the crash from occurring in the first place, or to reduce its severity. 
Such is the potential benefit from AEB systems that through the vehicle Group Rating process, UK insurers have already adjusted the insurance rating on cars fitted with the system. The aim is to encourage wider awareness and demand for AEB and since 2012 vehicles with standard fit AEB systems and which have passed a few basic operational criteria, have seen a reduction in their vehicle grouping, translating into potential savings of around 10% on consumers' insurance premiums.
The evidence that AEB is working on our roads is extremely encouraging, not least because it is already contributing to reducing the whiplash problem in the UK. There are over 550,000 whiplash claims annually in the UK, costing society £2billion and adding an extra £90 a year to the average motor insurance premium. 
If AEB can help avoid a crash happening then there is no claim, no repair bill and no other injuries which may otherwise have been sustained.
Find out more about Autonomous Emergency Braking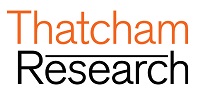 Follow @ThatchamMIRRC and tweet your support using the hashtag #stopthecrash