Black Book Live wins Motor Trader Innovation of the Year Award 2013!
11/07/2013
—
CAP Marketing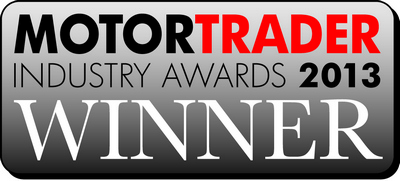 CAP's "game-changing" Black Book Live scoops the Motor Trader Innovation of the Year Award 2013!
CAP is proud to announce that our real time trade used car valuation tool Black Book Live has been recognised with a major industry award.
Last night, at the Motor Trader Awards 2013 – in a ceremony attended by the cream of motor retail professionals in the UK – Black Book Live was recognised as the 'Innovation of the Year'.
Black Book Live went head-to-head with compelling and ingenious products offered by great businesses from across our industry. The fact that we came top in the innovation award category is testament to the quality and – above all – the commercial and competitive value of Black Book Live to our customers.
A panel of senior industry figures, with long experience of the challenges faced daily in the motor retail sector, made the award.
The judges unanimously felt that CAP Black Book Live was a revolutionary new product offering dealers an extremely powerful tool to assist them in the stocking and selling of their used cars.
They were impressed by the breadth and depth of the product's service and signalled it out as a genuine game changing tool which enables dealers to keep ahead of independently sourced pricing trends across the used car market.
Among the factors Motor Trader's independent judging panel took into consideration were:
·         Two solid years of manpower invested into developing a robust and reliable real-time valuation tool.
·         Our investment in doubling the size of our expert editorial team. In doing this we swam against an industry trend toward ever-greater reliance on computer-led automation of work that demands real human expertise and interpretation to ensure total quality and accountability.
·         More than 200 years of accumulated automotive sector experience among the team responsible for Black Book Live.
·         Testimonials from 'real life' Black Book Live customers who love how real-time valuations deliver greater confidence and help them conclude deals faster and more profitably than before.
·         The removal of 'guesstimation' when it comes to judging the direction of trade price movement trends between the publication dates of an old traditional guide.
To find out more about CAP's award-winning Black Book Live click here.