CAP Consulting to headline 2014 Fleet Show
03/03/2014
—
CAP Marketing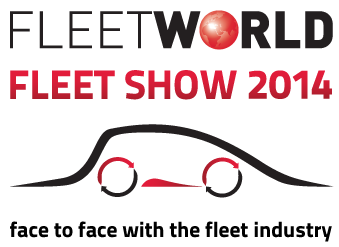 CAP Consulting – the consultancy arm of the UK's leading vehicle data provider, CAP Automotive – will be the headline partner in this year's Fleet Show, taking place at Silverstone on April 9.
The CAP Consulting team will be located in a special networking area where Show visitors and exhibitors will be able to connect with the team and discuss ways of unlocking value and improving business operations. 
Fleet Show organiser, Jerry Ramsdale, said: "We're absolutely delighted to have CAP Consulting as one of our partners in this year's event. 
"While fleet managers probably know CAP as the industry's benchmark provider of residual value and whole-life cost data, the consulting arm is increasingly being seen by motor manufacturers and fleet service providers as an important resource for understanding certain aspects of the fleet market. 
"CAP Consulting brings yet more credibility to what is already shaping up to be a terrific event," he added.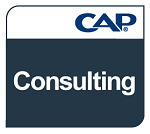 Andrew Fellows, Head of CAP Consulting, commented: "This year's Fleet Show at Silverstone will be yet another fantastic showcase and I'm looking forward to welcoming industry colleagues to the CAP Consulting networking area at the Show, where we can demonstrate how we can provide practical, results-oriented support, focused on improving your business operations.
"My career in consulting spans many years and incorporates the likes of KPMG, Audi, BMW and AG. In every one I have always focused on identifying ways for my customers to generate more revenue and profit by unlocking new opportunities, driving out risk and laying secure foundations for well-founded decisions that grow businesses," he said. "With our breadth, depth of knowledge and expertise, CAP Consulting understands what affects your brand and how you can continue to unlock the value from your product portfolio."
CAP Consulting joins a growing number of organisations keen to support this year's Fleet World Fleet Show at Silverstone.
It was announced recently that Allstar Card Services is to support the eco-driving initiative at Silverstone's infield Stowe Circuit, where those manufacturers with strong low-CO2 sub-brands will demonstrate not only the fuel efficiency of their cars, but also how they can be driven in the most economical fashion. 
The Allstar Card Services Eco-driving Hub will be the focus of a range of fuel and cost saving initiatives, all designed to make fleet managers aware of the wide range of products and services available in this area of the fleet market. 
At the same time, a team of eco-driving experts from corporate driver training specialists, IAM Drive & Survive, will be available on the day to help fleet managers understand how they can achieve – or even exceed – the published fuel consumption figures for popular fleet cars.
Eco-driver training benefits fleets by ensuring drivers can see and appreciate the benefits of driving in a safe and fuel-efficient way. Throughout a training drive, drivers will be encouraged to review the key elements that contribute towards a fuel-efficient driving style, leading to an improvement in fuel consumption and, by association, a reduction in CO2 emissions.
This year's Fleet World Fleet Show will offer something for everyone. The Silverstone Grand Prix circuit has been split in two this year, so that the National circuit can be used for high-speed laps, and the International Circuit for road speed drives. There is also an off-road circuit for those wishing to try one of the many 4x4s that will be on offer.
As well as the test driving element, the Show will again feature an indoor exhibition in halls 1-3 of the Silverstone Wing, with up to 60 exhibitors demonstrating some of the latest developments, products and services in the fleet arena. 
The Show also will pioneer an exciting new seminar and training format designed to provide practical hands-on advice and guidance across a range of fleet management disciplines.
Each session will be presented by a respected and current fleet manager whose own experience in their chosen subject area will provide delegates with a case-study style learning experience.
For more information about CAP Consulting please click here. 
For more details of the Fleet World Fleet Show 2014 please phone 01727 739160 or visit www.thefleetshow.co.uk.