CAP Extras: New car customisations: Financial headache or golden opportunity?
26/01/2015
—
CAP Marketing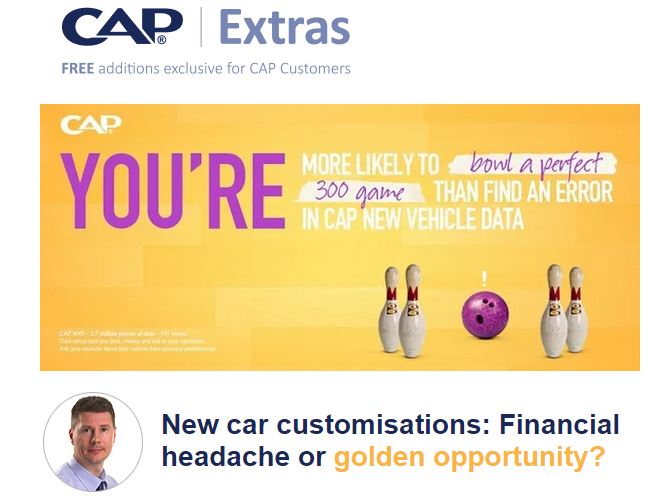 The bowlers among you will know that you're probably never going to bowl a perfect game with odds of 11,500 to one. 
It's also doubtful you'll find a four leaf clover on your first search, and your chances of getting a hole in one in golf are pretty remote.
What's not in doubt, however, is the rise in new vehicle customisation options now being…