Ogilvie Fleet scoop prize draw jackpot
29/10/2013
—
CAP Marketing
Congratulations to Jim Hannah, Operations Director at Ogilvie Fleet Ltd, for winning £500 in CAP's annual customer survey prize draw.
Jim is generously donating the £500 jackpot to automotive charity BEN, which provides practical, emotional and financial support for those who work, or have worked in the motor trade industry - a charity that Jim regular contributes to.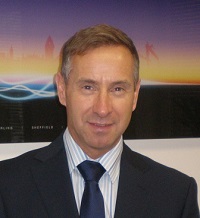 The prize draw came about because CAP invited all their customers to complete a Net Promoter Score (NPS)* to gauge satisfaction rates. Those who completed the questionnaire were put into the hat.
CAP takes customer feedback very seriously, striving to put its customers at the heart of everything it does in a bid to continuously improve its products and services. It is important that customers such as Jim are given a voice and an opportunity to comment.
'I do a lot of work with CAP and participate in a number of customer feedback areas to help give views from a customer perspective,' explains Jim. 'I am happy with the products and services CAP provide to us on a monthly basis.'
The prize draw has been a win for all parties involved – the charity BEN for receiving the funds, Ogilvie for having their feedback listened to, and CAP for building a stronger relationship with one of their key customers.
'I was surprised when I had won as you very rarely hear anything after completing surveys such as these,' admits Jim. 'I am not generally lucky and so was genuinely pleased to win!'  
*CAP's overall Net Promoter Score for 2013 was 14+, rated as Good-Very Good.