FREE Total Cost of Ownership information now in Valuation Anywhere
13/02/2014
—
CAP Marketing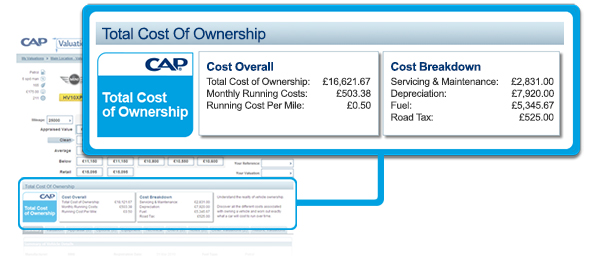 Last year we made 13 enhancements to Valuation Anywhere and this year we are pleased to introduce another one - Total Cost of Ownership Lite – completely FREE of charge.
We are giving our Valuation Anywhere customers this Total Cost of Ownership (TCO) tool so they can help consumers understand, with at-a-glance information, how much a car actually costs to run.
With 'overall running costs', 'the level of depreciation' and 'on-going service costs' seen as the three most important factors to a consumer, CAP's new TCO tool provides the intelligence to satisfy these queries, helping bring information-hungry customers together with the best dealers. 
In just four months 300,000 motorists have used TCO to help them choose the right car for them. 
It's been making news everywhere and we're confident that this FREE upgrade will help dealers convert more budget-conscious prospects into happy car buyers. 
To find out more about this fantastic tool please click here.