First Driving Impressions - Fiesta ST-2
28/08/2013
—
CAP Marketing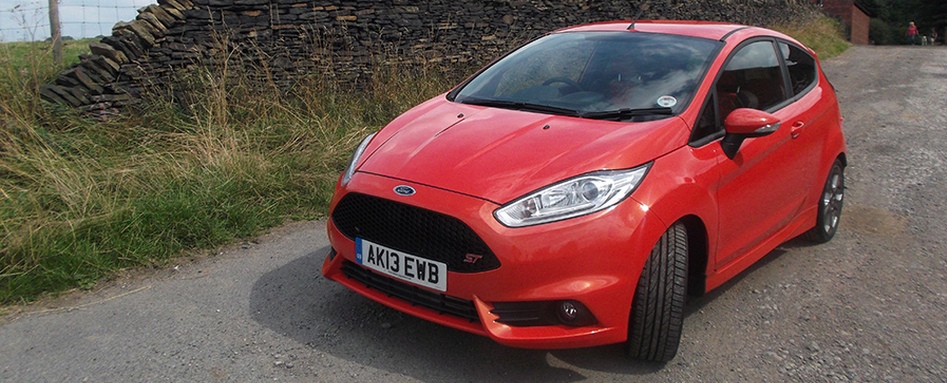 At £17,790 the Fiesta ST-2 does look good value, especially as it has a lot of sportiness for the money. The ride is firm: it really should be offered with a softer suspension setting, with the two chassis settings simply being called 'young' and 'old'. I would definitely go for the old option!
The Fiesta has been with us for as long as just about anyone can remember, it has been a huge success that somehow keeps managing to re-invent itself. The latest version has the fantastic front end that is very reminiscent of an Aston Martin and is loved by the buying public, as the sales have shown by going from strength to strength. The ST adds to the styling by having a matt-black grille, a larger rear spoiler and larger sportier alloy wheels.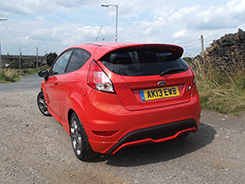 The car we had on test was orange metallic, with matching orange interior trim. Orange can be a bit garish and often doesn't work well on cars, but in this case it looked wonderful, and so appealing it caught the eye of fellow motorists and pedestrians, and surprisingly quite a few were caught looking at it whilst it was parked down the local supermarket.
The ST is powered by a 1.6-litre petrol engine that produces 182bhp, goes from 0-62mph in 6.9 seconds and has a top speed of 139mph. It is a quick little thing, and the acceleration feels faster than the figures quoted. I didn't really get chance to give it a real test during the time we had the ST as our route had no race tracks, mountain passes or circuits, just ordinary roads around Yorkshire. But the advantage of this is that these were real life conditions and this sporty version of the Fiesta proved to be great fun, even on some very dull and slow roads. The only downside was that these roads were pretty uneven with plenty of pot-holes, and the stiff suspension really showed off just how uncomfortable it can be, but then again that might just be an age-thing.
The nearest thing to test the handling was going around a few roundabouts at relatively slow speeds, and it did stick to the roads like it was on rails. It felt safe and secure under pressure and at high speeds. In the right conditions and in a safe place it would have been superb, but the time and place did not allow for any heroic stuff or dynamic driving.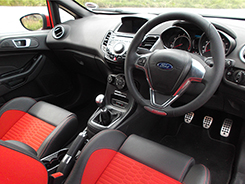 It is the styling and design that will attract many buyers to the ST, and even in its first few weeks of sales the demand has been much higher than they can supply, with Ford having to increase production to cope with the orders being taken. The ride and handling is really a secondary consideration when buying this type of car, how it looks and the image it presents is probably the most important factor. But there will be many who want an agile, fun, sporty hatch for its handling and the power it produces. The ST offers all of this, and these factors are the reason that demand is proving to be so high, as this new Fiesta is many things to different people.
The interior is very modern, with Recaro seats that literally grab you and hold you in place, this may be a problem for anyone who is 'on the large size' though as they may nip a bit around the middle, and you really need to be the right build to feel comfortable. The dash is new and better laid out, but the radio and heater controls are still a bit clumsy, and there are far too many buttons.
The C02 emissions figure is 139g/km, which is about average for this type of car. Fuel consumption whilst we had the car was around 34mpg on average according to the on-board computer. But drive it very slowly, and this goes up quite considerably, put your foot down, and you can watch the fuel gauge drop before your eyes.
Prices for Fiesta ST start from £16,790 and go up to £17,790 for the ST-2.
Martin Ward, CAP Manufacturer Relationship Manager
Want to receive notifications of these blogs in your inbox? Email webcontact@cap.co.uk and sign up today!