CAP customers now receive brand new CAP Extras
16/09/2014
—
CAP Marketing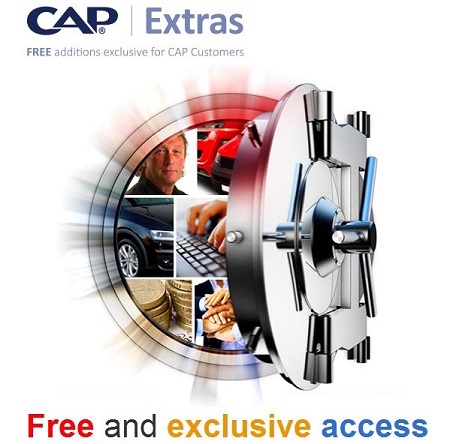 The new CAP Extras portal has launched and it's now bigger and better than ever. Designed exclusively for CAP customers, we're now offering market-leading CAP intelligence, blogs, videos, news, reviews and industry chat to help customers get the most from their CAP subscriptions.
Many sections in the site are intended as a 'coffee break' read - little snippets of news and insight to be read quickly with a morning cuppa. We'll give our readers the latest new car reviews, news, blogs and videos. And there'll be opportunities to engage in some light-hearted chat with peers in the industry.
Other sections will be more useful to directly support business decisions. We're arming customers with exclusive knowledge and insight as well as the benefits of our Editors' experience. We'll identify current and future market trends, price movements, monthly editorials and tips on how to maximise residual values and attract more custom. There are also useful product information videos to help get new customers up and running in style.
As well as the fact and opinion of CAP Editors customers will also receive access to industry white papers, guest blogs and knowledge share from other automotive customers and third parties. This site brings it all together under one roof.