On The Road with CAP's Black Book Editors
16/04/2014
—
CAP Marketing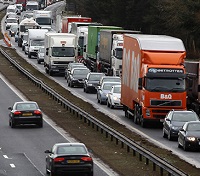 With Easter on the horizon it is very noticeable that demand for used cars has tailed off with values following suit. You can expect to see auction halls bursting with stock soon so maybe now's the time to get a bargain.
One question Black Book Editors are regularly asked is 'which cars hold their value and which don't?'
Well, you won't go far wrong with a Ford Focus, which has very low depreciation rates. But what about the worst depreciators? Click through to the full blog and I'll show you the best and worst performers.....
To read the full article you need to be a CAP customer.