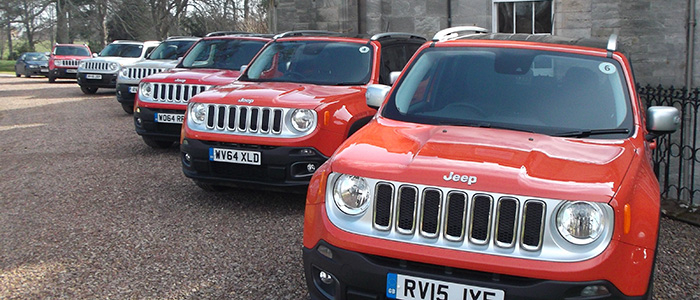 We first drove the Renegade a few months ago at Fiat Group's test facility at Bolocco, near Turin. The versions we drove were early pre-production vehicles, but overall they were fairly close to the final production version. It was impressive then; would it continue to impress us on the launch in Scotland?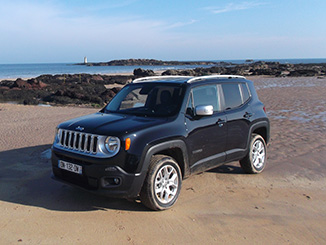 For those that don't know about Jeep, here is a bit of history: As World War II raged in Europe, the US military realised it needed to update its modified Ford Model T based reconnaissance vehicles. It developed a lengthy specification list and invited 135 vehicle manufacturers come up with an ideal replacement vehicle.
The Willys-Overland Quad design triumphed and quickly became known as the "Jeep". The name's origins are uncertain, with some claiming it came from the slurring of the letters GP, the military abbreviation for General Purpose. Others say it was named after a character "Eugene the Jeep" in the popular Popeye cartoon strip. Whatever, it was a massive success with more than half a million of the drab olive green vehicles built for action in all theatres of World War II.
After the war Willys trademarked the Jeep name and turned its military vehicle into an off-road workhorse for farmers, the Utility Jeep. The first civilian Jeep, the CJ-2A was built in 1945 and the basic design developed as the years went by. In 1953, Willys-Overland was sold to Henry J Kaiser for $60 million and the company immediately began investigating expanding the Jeep product range.
The CJ-3B, which was a little different to the wartime model, continued in production until 1968. More than 150,000 were sold and other models were added to the range. In 1955 came the CJ-5 which was built until 1983 with more than 600,000 sold.
The Renegade is the first small SUV they have produced, and has been developed by both Italian and American engineers, and it is the first Jeep to be built in Europe and exported back to the USA. All Renegade models are built at Fiat Group's plant in Melfi, Italy which covers an area of over 1.9 million square metres.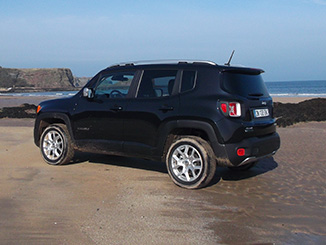 The Renegade looks like a Jeep with its seven-bar grille and chunky styling, there really is no mistaking just who builds it, and it is this design that will attract new buyers to the brand, at last an affordable Jeep, that will be bought by young and old, male and female alike. A Jeep sat on the drive, or in the company car park will certainly be a talking point, and will attract loads of attention.
The Renegade is available with a good choice of engines. The petrol line up consists of a 1.4 MultiAir with 140 or 170hp and the 1.6 E-torQ 110hp. Then the diesel line up has a 1.6 Multijet 120hp and the 2.0 Multijet with either 140 or 170hp. We were torn between either the 1.4 petrol or 1.6 diesel, both good, both seemed economical and both look good value.
Trim levels available are: Sport (which probably won't be a big seller) Longitude, Limited and Trailhawk, and initially there will be an "Opening Edition" for a limited amount of time. The one we would go for is the Longitude as it offers the right amount of standard specification for the right money. It includes: DAB, Bluetooth, Air-Con, 17''alloy wheels, cruise control, LED lighting, leather-wrapped steering wheel, satellite-navigation, plus many more items. All models have touch-screen technology to operate many of the car's systems including radio and phone.
Back to sunny Scotland – Jeep UK were unable to secure production of right-hand drive 4WD vehicles, but they could get 2WD for us to test, so very cleverly they temporarily imported a few European registered, left-hand drive cars  for us to test its four-wheel drive off-road capabilities. On normal roads, it is so quiet, as the engineers have put in extra insulation so you can hardly hear any road, wind or engine noise. It drives just like any other car, and not like an off-roader made into a road car, it was a very pleasant to drive.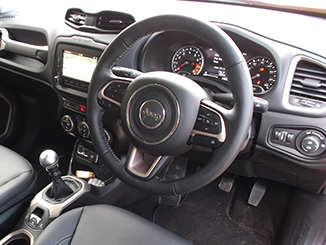 We then headed south-east of Edinburgh, to a private beach where we could test it on the sand.  In places it was very solid, and just a few yards away, a bit soft to say the least. But it drove across the sand with ease, and at no point did it feel as though it was going to get stuck, quite amazing just how well this small SUV did.
After the beach we headed to another off-road course in the grounds of an old castle, and this circuit was much tougher than the sand. We drove through mud, over logs down steep ravines, through water and over loose gravel, and again the Renegade performed better than expected.
The Italian built Jeep Renegade is up to a high quality throughout. Apart from upper part of the dashboard, which is made out of hard plastic, which some may argue is in-keeping with Jeep's rugged, hard wearing reputation, but others might just say that it is cheap, hard-plastic. That aside, everything else on the car is pleasing to look at and touch.
The prices for the Renegade start at £16,995.00 OTR and go up to £27,995.00 OTR. Our choice would be either the 1.4 petrol Longitude costing £19,795.00 or the 1.6 diesel Longitude priced at £20,295.00. The 4WD versions start from £ 22,795.00 OTR.
Martin Ward, Manufacturer Relationship Manager
Jeep Renegade – UK Press Event, Edinburgh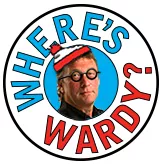 COMING SOON
Skoda Superb – Florence – said Zebedee...

VW Golf Alltrack, Golf GTD Estate and Golf R Estate – Malaga - more estates than the Royal Family

SEAT Leon X-Perience - in deepest, darkest Cotswolds 

Volvo XC90 - Richmond, Yorkshire - just around the corner