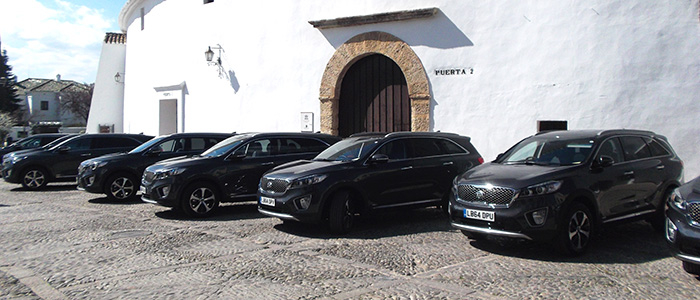 The all-new Sorento is the third generation of this SUV, with the first being launched in 2002. This new model is better equipped, more refined, certainly more stylish and technologically more advanced than ever before. The Sorento is certainly Kia's flagship car.
This new Sorento is longer by 95mm. The wheelbase is 80mm longer, the height is reduced by 15mm and it is 5mm wider, compared to the current generation Sorento. These changes in dimensions really help to give it a more aerodynamic look. It is also more in proportion and is generally just a better looking car.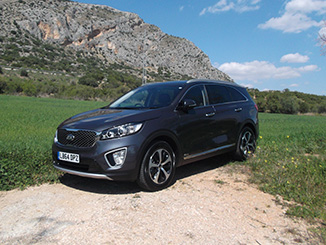 Four trim levels are offered: KX-1, KX-2, KX-3 and believe it or not, a KX-4. All are powered by a 2.2 litre CRDi diesel engine that produces 197bhp. The KX-1 is only available with a manual gearbox, the KX-4 is only available as an automatic, and the KX-2 and 3 are available with either gearbox.
The manual accelerates from 0 to 60mph in 9 seconds and the automatic in 9.6. CO2 emissions range from 149 to 177g/km and the top speed is 124mph. 
We drove the KX-2 and the KX-3 derivatives and we were particularly impressed with the level of standard specification on the KX-2: the list is endless.
Standard features on this model include:
7 seats

AWD

roof rails

chrome door handles

dual zone automatic air conditioning

black leather upholstery

7" touchscreen satellite navigation with European mapping

reversing camera

heated front and outer rear seats

automatic headlights and windscreen wipers

LED daytime running lights

cruise control with speed limiter
The list really does go on and on, and all this for £31,995 OTR for the manual or £33,745 OTR for the automatic - a bargain.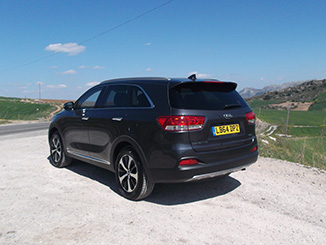 We drove from Malaga airport up into the hills, and had a cup of tea in Ronda. The KX-2 manual we drove there averaged 35.8mpg according to the on-board computer, a good result for the mixture of driving conditions which included motorways, towns and the long climb up the mountain side. 
The new Sorento is noticeably quiet, with hardly any engine, road or wind noise, making the cabin exceptionally pleasant. The engineers and designers have obviously spent a lot of time, research and money ensuring that noise intrusion is kept to a minimum. The interior quality throughout is up to a very high level, with all the plastics good to look at and exceptionally good to touch, with most being soft-touch. It is a really well thought-out interior and it looks like no expense was spared. 
The Sorento looks and feels like a large car, there is so much shoulder room and the second row of seats can easily accommodate 3 adults. The third row pair of seats are full size so no compromises there. When the third row is folded away, which is really easy to do, there is a massive amount of room behind the second row. 
The handling is just what you would expect from a large 7 seat 4-wheel-drive, off-roader. It is not sporty and doesn't go round corners as if it is on rails, although it was more than capable of going around bends at a safe speed, and more importantly it felt rock solid.
The new KIA Sorento is a mighty impressive vehicle, it looks good and is chunky, yet elegant at the same time. It has some great lines and the interior fit and finish is as good as you could get. But despite just how capable this car is and how good it looks, there will still be, annoyingly, many who won't buy one because it is a Kia, and it is built in Korea. Snobbery still exists in the motor industry I'm afraid.
More fool them, I say.
Prices for the KIA Sorento start from £28,795 OTR and go up to £40,995 OTR. Yes over forty thousand for a Kia…who would have believed it!
Martin Ward, Manufacturer Relationship Manager
Kia Sorento, UK Press Event, Malaga
COMING SOON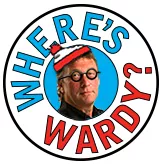 JEEP Renegade – up in Edinburgh

Skoda Superb – Florence – said Zebedee...

VW Golf Alltrack, Golf GTD Estate and Golf R Estate – Malaga, more estates than the Royal Family

SEAT Leon X-Perience - in deepest, darkest Cotswolds