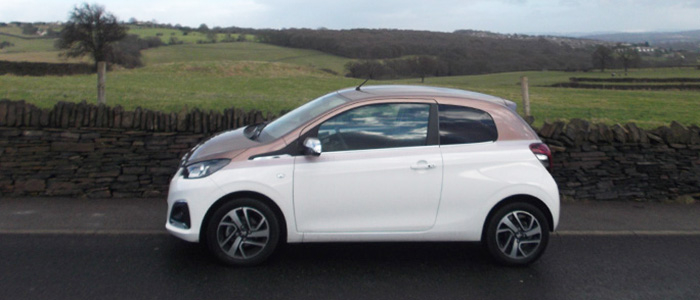 Is the 108 paint a work of art?
Now I am not going to go on about what a great little car the 108 is, or its relatives the Citroen C1 and Toyota Aygo, how well they drive, how well they are put together, or how nippy and fun they are to drive and how they attract so much attention.
Recently I had on loan car to test, it was a 1.2 Allure 3 Door, that is powered by a 3 cylinder 1199cc petrol engine that produces 82ps, which accelerates from 0 to 62mph in 11 seconds and a top speed of 106 mph and a combined fuel consumption figure of 65.7mpg, which you are highly unlikely to achieve.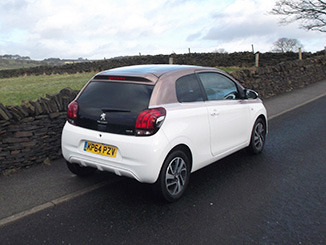 I remember the days when you could order two-tone paintwork as a personalisation option on many top brand cars such as Rolls Royce or Bentley, and many chose it. Then you could get two-tone on sports cars, especially British ones, and if you were a really rich working man a Ford Zephyr or Vauxhall Cesta with two-tone paintwork was the ultimate show-off car.
Go to any classic car show now and see the amount of two-tone cars on display, they are wonderful. And then this craze seemed to die out a fair bit, as it became too expensive and modern paint-shops in the factories couldn't paint one half a different colour to the other, cost and time prohibited it happening. 
It was mainly the models from Japan that continued with it, model such as the Mitsubishi Shogun, Nissan Patrol and Subaru Legacy. The last two-tone from the likes of Ford was in the early 1980's with the Cortina Crusader. 
Back to the 108 test car – I was so pleasantly surprised when this car arrived to find it had two-tone paint: Diamond White and Aikinite, and it looks brilliant, the old craftsmanship of two different paint colours has been restored, and at a very sensible price: Peugeot charge £605 for this personalisation. A bargain.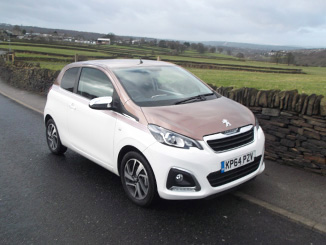 I know other manufacturers have been offering different coloured rooves and door mirrors, but Peugeot have gone one stage further. It is great to see such innovation, and offering this personalisation on such a small, inexpensive run-about.
The new 108 two-tone, I love it, after driving it locally for a week, so do many others.
Martin Ward, Manufacturer Relationship Manager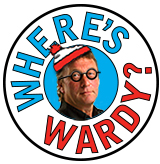 COMING SOON
All new Hyundai ix35  – Berlin – static view, not driving, that comes later…
Infiniti Q70  – Belgium, won't be going up many hills here
Geneva Motor Show – Full report on what's new, and what's happening
Mazda2 – Exeter – yes Exeter
KIA Sorento - in Malaga, not Sorento