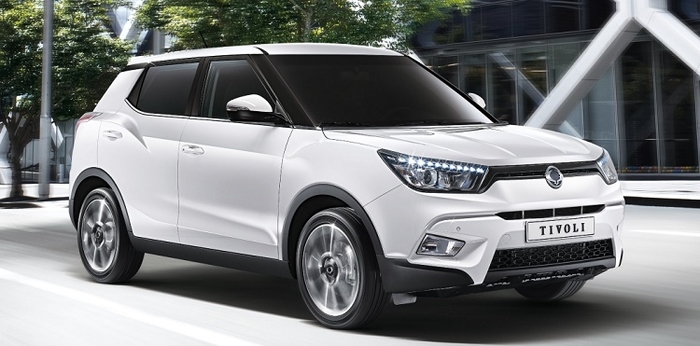 SMMT Test Day, Millbrook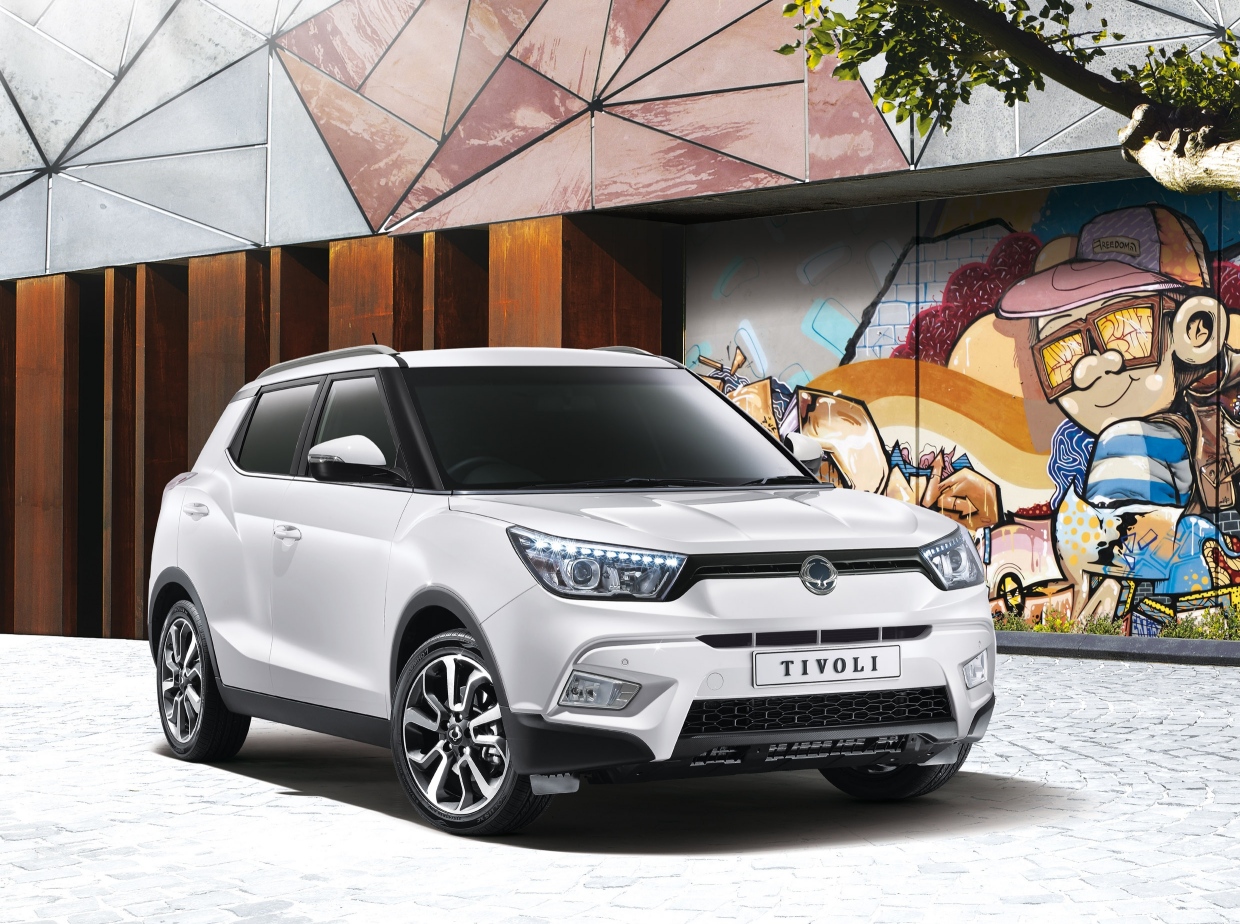 The SMMT test day at Millbrook is an annual event where most manufacturers' press departments bring their latest models for the motoring journalists and reporters to drive around the Millbrook facility, which is just off Junction 13 of the M1. This year, some old and classic cars were there to drive, and it was a great opportunity to reminisce and be nostalgic. There was a 1964 Vauxhall Viva alongside the all-new Viva, which we will be driving in a couple of weeks. There were classic Jaguars next to new models, and a selection of old and new Toyotas and Suzukis.
One of the cars featured at Millbrook which was available to drive for the first time was the SsangYong Tivoli. The car available was a left-hand drive Korean specification version, as UK cars have not arrived here yet. When we turned on the ignition we were greeted by a Korean message, which presumably said welcome to the SsangYong Tivoli, or maybe not...
We drove the automatic car which is powered by a 1,597cc petrol engine that produces 128ps and accelerates from 0 to 62mph in 11 seconds, and has a top speed of 99 mph. The manual version of the 1.6 petrol has a top speed of 106mph and accelerates from 0 to 62mph in 10 seconds. The manual has CO2 emissions of 149g/km and combined fuel consumption figure of 52.3mpg and the auto is 167g/km and 49.6mpg.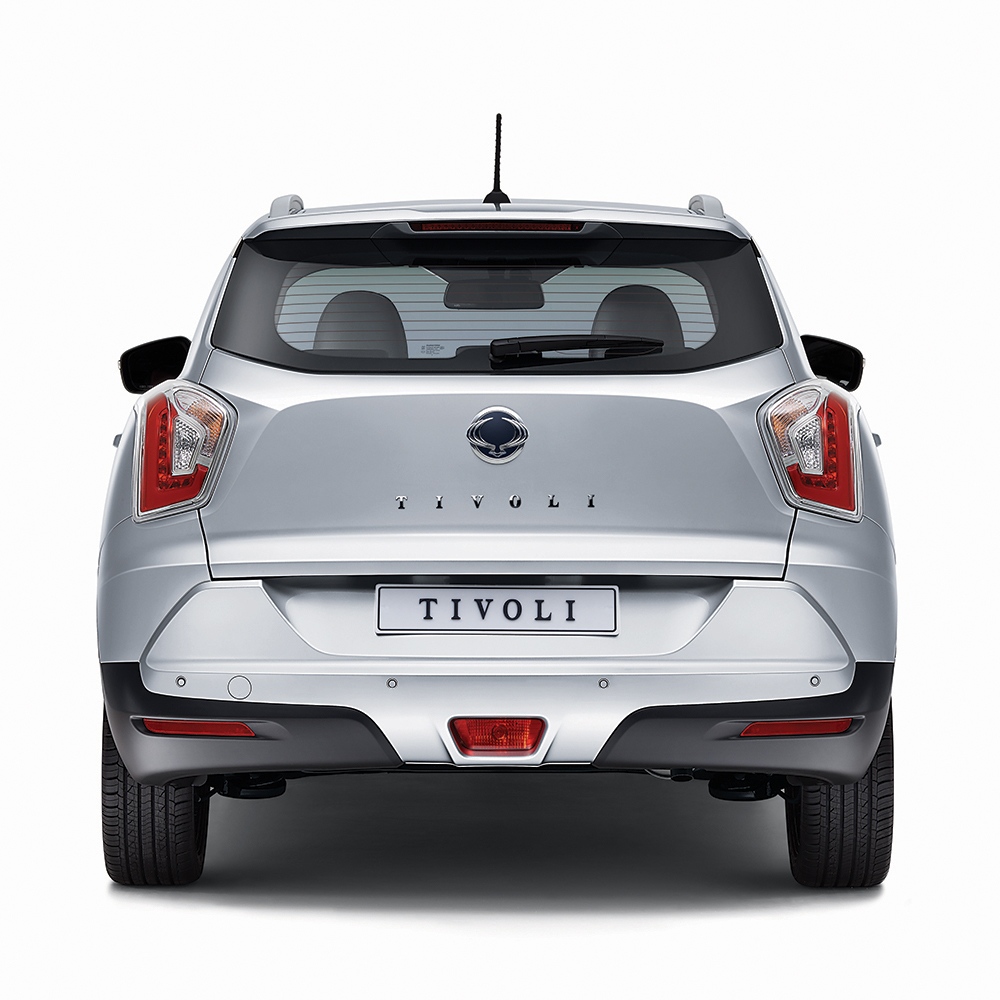 Later in the summer a 1.6 litre diesel will be introduced with an estimated CO2 figure of 113g/km, no fuel consumption figures have been released yet. This engine will be offered with either 2WD or 4WD drive trains and manual or automatic gearboxes. 
The interior is up to a remarkably high standard with lots of soft-touch plastics. The entire switchgear and centre stack is good and looks and feels premium.The seats felt supportive and comfortable, and there was plenty of room in the rear for three adults. The interior in general felt up to a high standard and customers who buy one will not be disappointed.
The trim levels will be: SE, EX and ELX, with prices starting from around £13,000.00, and we expect will go up to the late teens when pricing for the 4x4s is confirmed, which should be excellent value.
The main competitors are likely to be: Dacia Sandero, Skoda Yeti, Vauxhall Mokka, Nissan Juke, Peugeot 2008, but it doesn't really have any direct competitors, so doing comparisons is not easy. 

We drove the Tivoli around the hill route, and it behaved itself really well. It felt planted to the road, and was as solid as a rock. The auto gearbox was not brilliant; it was a bit slow to change up and down, so it will be good to drive the manual at some stage in the future to compare the two.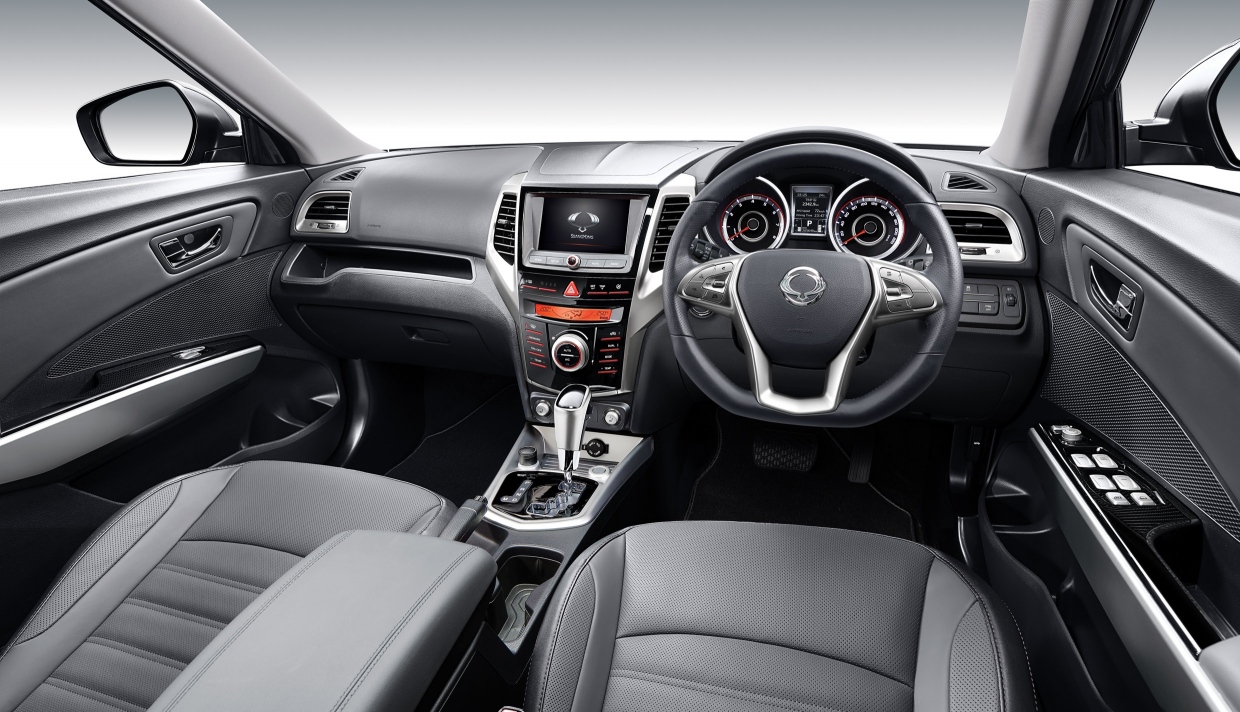 The Korean spec car we drove had roof rails fitted, but these will not be offered in the UK. The level of standard specification looks pretty good, with both the EX and ELX getting leather trim as standard. As good as this car is, with its attractive, yet different styling and the value for money proposition that it is, only time will tell if it will be a sales success for SsangYong. Will the Great British public invest their hard earned cash into the relatively unknown SsangYong, when most of them won't know how to spell SsangYong or know that they are built in Korea, or even know where their nearest dealer is! So SsangYong have some challenges ahead of them. Having said all that it's a good car, and looks good value and will appeal to those who like budget goods.

Martin Ward, Manufacturer Relationship Manager


COMING SOON:
VW Sharan, Hanover – will there be a hangover in Hanover?

VW Touran, Amsterdam – a drive amongst the tulips 

VW Golf Blue Motion, Amsterdam – not a hill in sight

Renault Kadjar, Spain – an old codger in Kadjar

Hyundai Tucson, Nosovice, Czech Republic – check this out

Volvo XC90, Richmond, Yorkshire - just around the corner

Vauxhall Viva - Is it Viva Las Vegas, or Viva Las Luton?