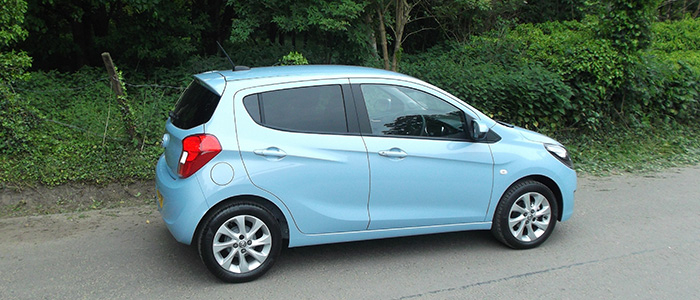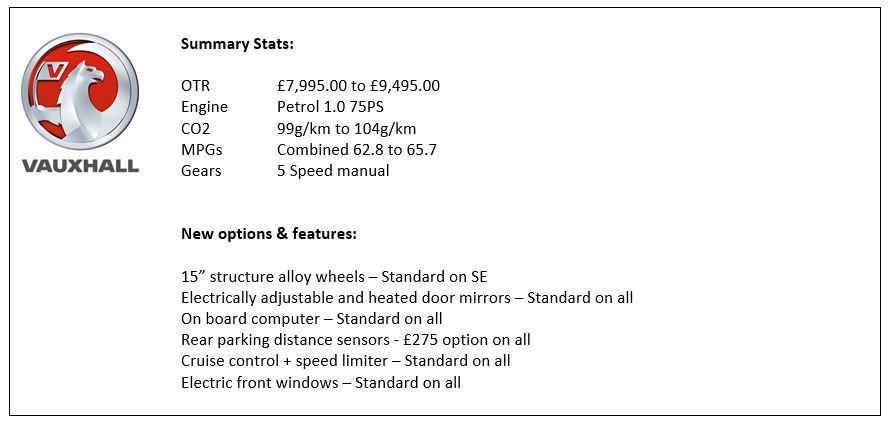 UK Press launch, Luton UK
Was it Viva Las Vegas or Viva Las Luton?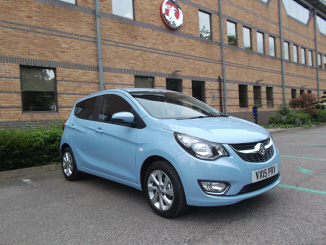 The original Vauxhall Viva known as the HA was launched in 1963 and was initially built in Luton, before production was transferred to the new Ellesmere Port factory a year later. It was a great success for Vauxhall over the years, followed up by the HB in 1966, and then the HC was launched in 1970. It ran all the way until 1979, but since then, there have been no more Vivas, until now. But following the sequence this should be the HD Viva, but is this the high definition supermini it needs to be?
After some decades without a Viva in the range, Vauxhall has decided to re-introduce the name, although many "youngsters" will probably not have the faintest clue what a Viva was in its hey-day, but us oldies know exactly what one was, and have fond memories of the name.
This new 5 door hatchback, with 5 seats is powered by a 999cc 3 cylinder petrol engine that produces 75ps, and accelerates from 0 to 62mph in 13.1 seconds and goes on to a top speed of 106mph. We drove it around Luton, and found it to have more than enough power. Admittedly it wasn't loaded with people and luggage, and there were hardly any hills to go up. But pulling away at roundabouts, T-junctions or traffic lights there was plenty of pull and didn't feel underpowered at all. The 1 litre engine is coupled to a manual 5 speed gearbox, with an EasyTronic auto due in January 2016.
There are two trim levels; SE (available with and without air conditioning) and SL. The SE also has an ecoFLEX version where the CO2 drops from 104g/km, to 99. The SE has a good long list of standard equipment including; curtain airbags, cruise control with speed limiter, multi-function trip computer, tilt able steering column, driver's seat height adjuster, 60:40 split-folding rear, front fog lights with cornering function and 15 inch structure wheels which are not alloys, but do look like them. The SL adds alloy wheels, leather covered steering wheel, climate control and dark-tinted rear windows. The standard specification is quite remarkable for the price and looks such good value.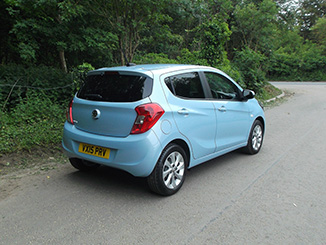 This new Viva is not British built, but is built at the General Motors plant in Korea. It looks and feels as though it's up to a very high standard. The plastics on the doors are a bit hard, with little or no give in them, the upper dash plastics are also hard, but then you have to bear in mind this is a budget car.  But the switchgear including knobs, buttons, levers and handles are up to a very impressive quality level, and probably better than you would expect in a small car at this price.

The Viva will only be available as a 5 door, with no plans to produce a 3 door version but Vauxhall say that 50% of all sales in this sector are 5 doors, so they have half of it covered then. It's main competitors (and there are plenty of them), will be: Volkswagen Up, Hyundai i10, Seat Mii and the Ford Ka to name but a handful.
Vauxhall describe the Viva as functional, value for money, conservative and smart and will appeal to all age ranges and male and female. Vauxhall expect retail buyers to account for around 90% of sales.
Out on the road the Viva felt surprisingly solid and rode over the lumps and bumps in the road with ease, with hardly any squeaks or rattles, which confirmed our thoughts that it is well put together.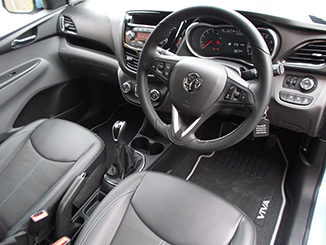 The rear seats fold down reasonably easy, although the folding mechanism in the seat base seemed to be very weak and flimsy, but it did the job. When the rear seats are folded down there is quite a bit of storage space, but with the seats up, the luggage area is limited, though probably no worse than any other cars in this sector. 

The emission figures are either 99g/km for the ecoFLEX versions, which equates to a combined figure of 65.7mpg, or 104g/km for the standard engine, which works out to be 62.8mpg.
Now to the really interesting bit, the price: the Viva starts from an incredibly low £7,995.00 OTR and goes up to £9,495.00 OTR, what brilliant value, and it isn't a bad looking car; nice lines, cute face, overall a great little hatchback. 
Martin Ward, Manufacturer Relationship Manager


COMING SOON:
VW Sharan, Hanover – will there be a hangover in Hanover?

VW Touran, Amsterdam – a drive amongst the tulips 

VW Golf Blue Motion, Amsterdam – not a hill in sight

Renault Kadjar, Spain – an old codger in Kadjar

Hyundai Tucson, Nosovice, Czech Republic – check this out

Volvo XC90, Richmond, Yorkshire - just around the corner