Volkswagen Golf - Golf Alltrack, GTD and R Estate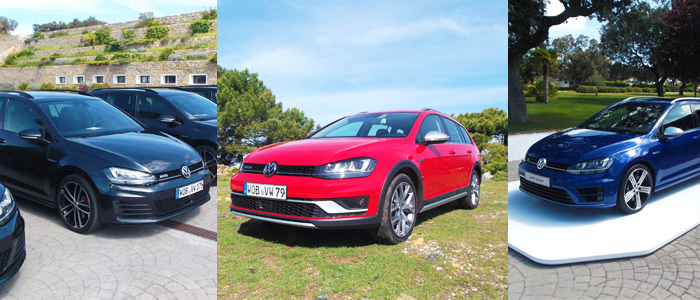 Volkswagen Golf Alltrack, GTD and R Estate – Global Press Launch, Malaga.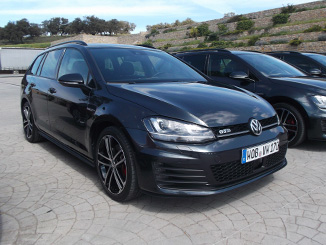 Not one, but three new variants of the ever popular Volkswagen Golf, all three are the estates – the all-new Alltrack, the GTD and R.
We drove the GTD first, from Malaga airport to the hotel, not directly but long enough to discover that the estate version of the GTD is every bit as good as the hatch, it looks good, drives extremely well, and is only £695 more than the 5 door. The GTD is powered by a 2.0 litre TDI diesel engine that produces 184ps, accelerates from 0 to 62mph in 7.9 seconds, and has a CO2 figure of 115g/km for the 6-speed manual and 125g/km the 6-speed DSG automatic. The combined fuel consumption figure ranges from 58.9mpg to 64.2mpg, and although we didn't get chance to test the fuel consumption, it is still pretty good for a quick sports estate. Prices for the manual are £28,285.00 OTR and £29,700.00 OTR for the DSG.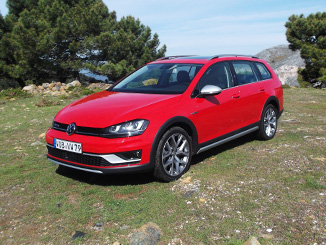 We then drove the next morning from the hotel to the Ascari track, around 130km from Malaga in the Golf Alltrack. This estate has 20mm more ground clearance than the regular estate and has 4motion all-wheel drive as standard. It is available with a choice of engines: 1.6 TDI 110ps, 2.0 TDI 150ps with 6-speed manual gearbox and 184ps with 6-speed DSG. We drove the 184ps up in the hills above Malaga, through the twisty turns, and it proved to be as solid as a rock, and felt so safe and secure, the 4MOTION certainly does work. But it is not only the 4WD that helps the Alltrack feel so good, it is Volkswagen general level of safety electronics that makes it handle so precisely and you do feel as though it cannot put a foot wrong. This car has just about everything in a car that you would ever need, plenty of load capacity, four-wheel-drive, economical diesel engines, loads of standard equipment and CO2 ranging from 116g/km to 136g/km. It is priced from £26790.00 to 30595.00 OTR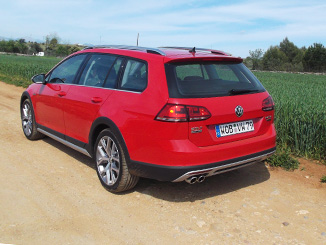 The Alltrack looks chunky and like an off-roader with its plastic wheel arch mouldings, roof-rails, aluminium-look side skirts and front and rear diffusers. It gives the impression of a well thought out, well designed off-road-estate.

We didn't get chance while at Ascari to take it on their off-road course, but we saw it in action going up some pretty steep inclines, and down some fairly gruesome hills, that would be a challenge for some 4x4's but the Alltrack handled it really well. Speaking to some who had driven the test course they all said how impressed they were with its electronic traction systems, such as Hill Decent-Control and ability to go over such rough ground with relative ease and how sure-footed it felt.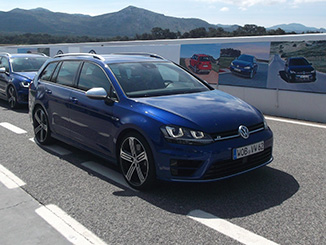 Next to drive was the R estate, based on the R hatch but with a bit more room in the boot and again, costs just £695 more. It has a boot capacity of 605 litres with rear seats up, and 1,620 litres with them folded down. 
The R is powered by a 2.0 litre TSI turbocharged petrol engine that produces an impressive 300ps, accelerates from 0 to 62mph in 5.1 seconds. It has 4MOTION and a 6-speed DSG gearbox as standard.
The exterior looks different to the other Golf estates, it has 20 mm lower suspension, sportier bumpers, a high-gloss black diffuser, four chrome plated tailpipe trims, cherry red tail lights and LED number plate illumination. It has distinctive 18" Cadiz alloy wheels which are unique to R models. Inside it has Alcantara upholstery with R logos on the seats and steering wheel, and blue ambient lighting, altogether this is a very sporty looking car.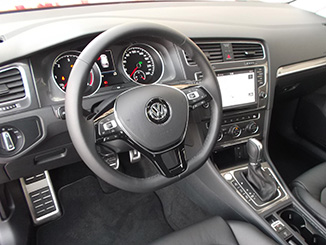 We took the R estate onto the track at Ascari, to put it through its paces. First of all we set it to Race-Mode which firms up the damping, thereby reducing body movements, accentuates throttle response, and alters the shift pattern of the DSG gearbox. By pressing the Race-Mode button it turns a very nice road car, into a monster. Once on the track it appeared that no matter how fast you drove it, or what you did, it stuck to the tarmac. It was quite frightening really, and we are relative novices at track testing compared to more experienced drivers, so goodness only knows how it performs with them. You wonder how the engineers have achieved it, but they have somehow. This Golf is superb in terms of power, handling and sticking to the road, but you don't drive like this every day, in fact most people will never ever drive like this, but nice to know it will, just in case. It is priced at £33,585.00 OTR.
This trio of Golf estates are all very different, and all very good and capable in their own rights, but the pick of the bunch without any hesitation would be the Alltrack, it just offers everything you need in a car.
Martin Ward, Manufacturer Relationship Manager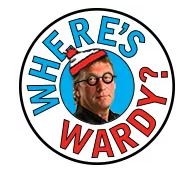 Skoda Superb – Florence – said Zebedee...

SEAT Leon X-Perience - in deepest, darkest Cotswolds 

Volvo XC90 - Richmond, Yorkshire - just around the corner

Vauxhall Viva, will it be Viva Las Vegas, or Viva Las Luton?