New 'SAF Advanced' qualification to further raise professional standards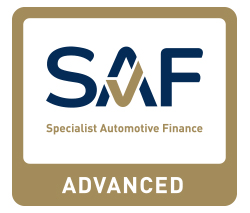 A new qualification for the motor industry will be launched later this year, offering a level-3 certificate (or A-level equivalent) in automotive finance products and the regulations that govern their sale in showrooms. 
SAF Advanced, the Certificate for Automotive Finance Specialists, is the next step for those who have already completed the online Specialist Automotive Finance (SAF) test, set up by the Financing and Leasing Association (FLA) in 2007 to  help raise professional standards in the sale of motor finance across the UK.  
The new qualification, developed by the FLA, the Institute of Financial Services (IFS), lenders and various dealer groups, will offer students more advanced knowledge in three key areas – the automotive finance market, the regulatory environment and customer service – and will be assessed by a two hour invigilated exam. 
Successful candidates will be able to use SAF Advanced to develop their career opportunities, and uptake of the programme overall will demonstrate the industry's continued commitment to responsible lending.     
SAF Advanced opens for registrations on 1 June 2015, and is designed for those aspiring to higher management within the automotive industry. Successful candidates will be able to use the designation 'CertAutoFS' after their name.  
Adrian Dally, Head of Motor Finance at the FLA, said:
"SAF Advanced is an ideal way for showroom staff to progress their careers, and for employers to help their salespeople offer the best possible service to customers." 
Chief Examiner Kevin Watts, Ford Credit plc, added:
"I am delighted to be able to support this exiting and progressive qualification in automotive finance. Training and development are key attributes of any successful industry, not least when it relates to the interaction we have with our customers. I would urge any interested candidates to visit the IFS website at their earliest opportunity." 
For more information regarding please visit the IFS website.