Set your business apart in the eyes of the customer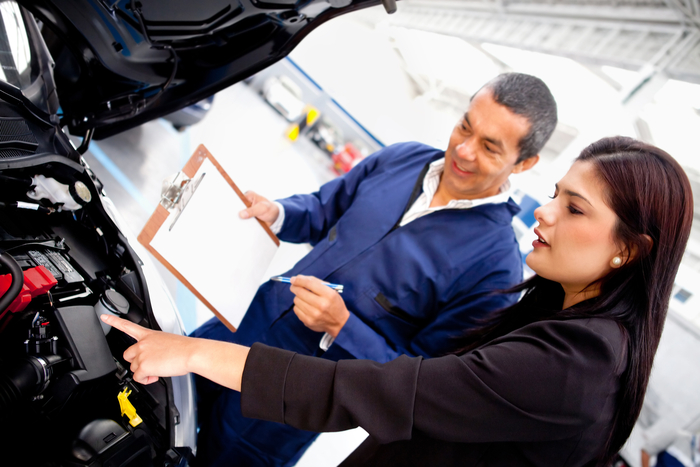 A recent survey by Motoriety.co.uk has revealed that 92% of motorists don't know what a garage does to their car during it's annual service.
This leaves the market open to 'cowboys' wanting to cut corners and take advantage of their position with the customer.
So how do you set yourself apart in the eyes of the consumer?
It is important that motorists feel confident when is comes to making a decision about where to take their car. Having noted that your average driver doesn't know much about what goes on in the garage, we need to make sure we communicate this clearly at the start of the booking process.
With this in mind Motoriety.co.uk has launched Set Price Service Products with a comprehensive Interim and Full Services checklist, which has been overseen by the IMI's Head Technician.
Our garages have submitted their prices based on this checklist, which will be presented to the motorist at the time of booking so they know exactly what is involved and what it is going to cost them.
This is important not only for consumer confidence but also for continuity amongst our garages.
Jane Russell runs Garage Express in North West London and is a verified Motoriety garage: "We chose to use the Motoriety set price servicing as it was easy for our customers to engage with our price structure whilst they were researching which garage to take their car to. It's important to stay on top of consumer demand and be as open and honest with your customers as possible."
Consumer behaviour has changed dramatically in the last five years and the amount of choice available in the market means customers make more decisions based on how much information is presented to them, and how easy it is to find. So our transparent booking process is complemented by our unique two-way digital verification process. The customer leaves a review for the garage in return for having the work digitally stamped and verified back into their account. Making the entire process work full circle.
Click here to read more about getting involved with Motoriety.