Black Book Editorial February 2015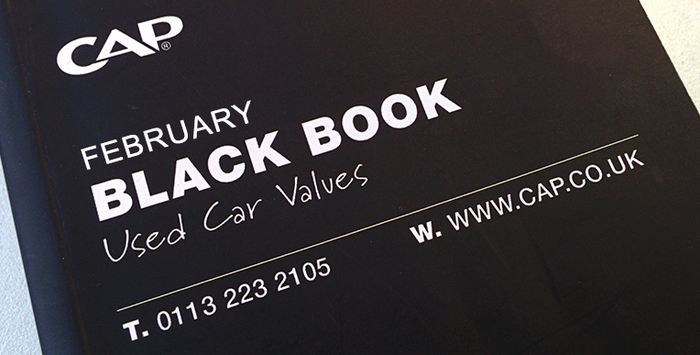 New Car Sales
As has been widely communicated and as expected, 2014 ended on a positive note for new car registrations. The SMMT reported the year as ending on 2,476,435 registrations, 9.3% ahead of 2013, with December recording 166,134, 8.7% up on the same month a year previous. There have now been 34 consecutive months of growth and volume is back to where it was in pre-recessionary times. Indeed 2014 recorded the highest number of registrations for a decade and the 4th highest total of all time. Much of this growth is in the city car, supermini, MPV and SUV sectors.
As has become traditional for the year-end registration close, a higher proportion of registrations in December (61.2%) were from the Fleet and Business area than in the previous months of the year. Over the course of the full 12-months however, Private registrations made up a healthy 47.6% of the total as both the areas increased by a similar percentage (between 9-10%), driven by an increase in both consumer and business confidence and in the case of Private registrations, attractive PCP and other finance offers.
When looking at registrations in the "short-cycle" rental arena, important because of their potential impact on nearly new used car values, overall numbers were very close to those of 2013 – actually being 1% less. However, this is not the full story as whilst the 3 main volume players, Vauxhall, Ford and Volkswagen, reduced their numbers in 2014, other manufacturers, such as Citroen, Mitsubishi, Mercedes, Renault, Skoda and Toyota all made the conscious decision to significantly increase their registrations in this area. It is important to note that this does not necessarily point towards undue pressure on residual values, as always as long as there is equilibrium between supply and demand when the cars come back into the used car market, there should be no adverse effect. However, if the number of "late-plate" cars entering the market for a particular manufacturer at a particular point in time, or indeed over a more prolonged period, are not matched by the number of those wishing to purchase, then values can fall.
Used Cars – Retail
As one would expect the majority of dealers enjoyed seeing an increase in footfall in January, indeed for many the showrooms were busy from the last few days of December; this was mirrored by online activity. Of dealers surveyed by CAP Black Book in mid-January, two-thirds reported a strong start to 2015, interestingly though 10% did report the opposite and one would hope that this is not an ongoing trend for them. 
Whilst several dealer groups continued their tradition of having a "January Sale" some chose not to squeeze their margins as they had done in the past. Early feedback on results has pointed towards increased profitability and no decline in sales for them.
This retail demand for cars is being more than matched by stock levels however and there are more cars being advertised on the popular used car websites than there were at this time last year.
There has been some press coverage recently surmising that due to a reduction in fuel prices, consumers are actively seeking out larger engine cars that are not as economical as some of their counterparts. This is not something we see as fact however; as the more discerning will also take into account the additional Vehicle Excise Duty that these cars carry with them. Dealers have in general not seen an increase in enquiries for these types of cars, nor are they speculatively buying so-called "gas-guzzlers" for stock. CAP are not forecasting an increase in values for these cars anytime soon – a far more prolonged period of lower fuel prices would certainly be required.
Used Cars – Trade 
As tends to happen in January, the month started briskly for the wholesale market. Due to a couple of weeks of inactivity over the festive period and the aforementioned strong retail activity from Boxing Day onwards, dealers were keen to replenish their stocks. 
The strong demand for cars however did not outweigh high levels of supply in the market and as a result many prices did not increase from where they were in December. Buyers have certainly not been over-extravagant in what they are prepared to pay for stock. January as a month remained fairly "flat" and the mid-month lift in values predicted by some did not happen. However, price-stability was particularly welcomed after the relative volatility of the final quarter of last year.
Looking at some specifics, prices of many ex-fleet cars, such as Insignia and Mondeo which dropped significantly in the last few months of 2014, have now recovered and gone up in value through January. At the time of writing, SUVs had also remained very stable – despite the onset of poorer weather that traditionally stimulates demand, supply levels hampered any large-scale upwards movement in values that some may have expected. Convertibles and Coupe Cabriolets performed the strongest in January with many going up in value as buyers cast one eye on the spring and consequent increased demand for these types of cars.
As always, the devil is in the detail and within certain ranges of cars, certain models within a line-up rose or dropped in value during January, whereas other engines or trims within the same vehicle range remained unchanged. This is down to both supply levels and desirability and is reported in Black Book Live during the month.
Auction Activity
The auctions were particularly busy in January – lots of cars and plenty of buyers. Conversion rates were around the high 70s or up to 80%, whereas in December they were struggling to get much above 60%. Looking at the same auction houses over the same number of days in January compared to December, sales volumes were close to 30% up. All signs were certainly positive but as in the overall market, the high volumes of cars available have tempered any upwards movement on prices paid – buyers could wait for a similar car to appear rather than paying over the odds. 
What was noticeable was that attendees at auction tended to be the independent retailers, a number reappearing after a particularly fallow period towards the end of last year. Franchised dealers have been generally notable by their absence. Certainly dealers representing some volume manufacturers appear to have plenty of used car stock, particularly of the "latest-plate" variety, perhaps generated by end of year pre-registration activity.
What Next?
Overall, value changes for February's monthly Black Book, which are an accumulation of the Black Book Live movements through the month of January, are very similar to the same time last year (an average of 0.3% down versus 0.2% reduction in 2014, at 3 years 60,000 miles). If that is any guide, the following month went up by 0.5% last year.
As already mentioned however, used car supply levels are higher than they were a year ago and this may well have an impact. Demand from buyers is still healthy; however some industry contacts did suggest a very slight slowdown towards the end of January. For values to move up, strong demand is required so that the high supply levels can reduce, certainly before part-exchanges start to appear in volume during March. 
Late-plate values remain a slight concern due to pre-registered cars from late last year appearing in the used market – as mentioned this is more acute for certain manufacturers that were particularly active in this area. Added to this is the continued pressure from attractive new car finance offers - a large number of potential used car buyers were enticed into a new car in 2014, and this is unlikely to dissipate anytime soon.
Overall however, the current watchword for used car values is stability and there is little to suggest that this will not continue for the next few weeks at least.
Finally, as part of our continuous commitment to improvement, we have made some adjustments to the margins between the 3 CAP condition values. These have been made based on extensive analysis of trade data over a period of time, plus additional research of the used car market. The adjustments vary by vehicle range, age, mileage and value and have resulted in movements to some Average and Below values only. All CAP Clean or CAP Retail value movements are as a result of the current marketplace, not due to these adjustments.
Derren Martin, Senior Black Book Editor