Black Book Editorial March 2015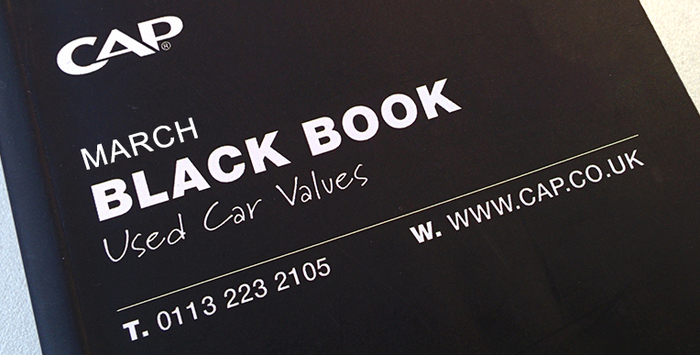 New Car Sales
As reported by the SMMT, new car registrations grew for the 35th consecutive month in January, with 164,856 registrations posted versus 154,562 in the same month last year. This represented an increase of 6.7% and the strongest start to a year since 2007. This growth was mainly due to Fleet and Business registrations which increased by 16.9%, whereas Retail was actually down by 5.3%. However, putting this year-on-year Retail reduction into context, the 67,636 registration volume was still the second highest January since 2005.
Seemingly, much of the Fleet and Business growth can be attributed to the Rental sector, which, based on figures seen by CAP, was up by 65% on the previous January, and this after a particularly strong December. Much of this increase was down to two manufacturers, namely Vauxhall and Nissan, with Corsa, Note and Qashqai performing strongly. As highlighted in previous editorials, this registration activity in the short-cycle market does carry some risk to future used car values. It remains to be seen whether this pattern continues, particularly in the new-plate month of March.
Used Cars – Retail
Demand from consumers remained healthy through February, following a similar theme to that of the previous month. Of dealers surveyed by CAP, 70% reported that physical footfall into their dealerships had either stayed the same or improved compared to January. For online activity the number was higher, with 78% stating that enquiry levels were either static or better. This does show though that around a quarter of respondents actually saw a deteriorating retail market, highlighting that levels of demand were not universally positive.
More than one-third of dealers reported seeing their margins squeezed when compared to the previous month, due to increased costs of advertising their cars online, increased refurbishment costs, and downward pressure from new car prices. None of these factors are likely to decrease in the future, so this is certainly a concern for many. It is the smaller used car businesses that have struggled the most, as they try to compete with the larger operators that have cost savings due to their buying power as well as other economies of scale. 
Many franchise dealers are retailing more part-exchanges than they have done previously. This is certainly true of PCP returns, which are frequently viewed as prime stock well suited to their forecourt. This often includes cars from other marques, with retailers striving to achieve maximum profit rather than trading the cars for less and allowing someone else to reap the benefit. 
Used Cars – Trade
The first half of February saw what can best be described as a mixed picture in the wholesale market. Values moved in different directions, with some cars struggling slightly and seeing small drops, many stayed level, whilst others performed strongly and went up in value. 
From around the middle of the month however, we started to receive feedback advising that the market was strengthening and this very soon became apparent in the daily price feeds that we received.  As a result, many of the earlier downward movements were reversed. Indeed certain carlines saw an overall increase in values, and this was not just down to the usual seasonality that can see convertibles and SUVs responding positively or negatively to the prevailing weather conditions or likely near-future retail demand. Mainstream cars such as the Ford Fiesta and Focus, Vauxhall Corsa and Astra and Volkswagen Polo and Golf all enjoyed increases in February, due to strong demand and certainly in the cases of the Fords, a small drop-off in supply.
Auction Activity
Whilst there was a rather mixed picture with regards to auctions in February, overall most venues saw a more than satisfactory month. There were the odd one or two that were poorly attended on particular days, but the Black Book Editors have mainly reported busy halls and plenty of buying activity. 
Stock levels remained high, certainly in excess of where they were at the same time last year, but they were falling from the start of February, helped by average conversion rates at around the 80% mark – in February last year they were around the mid-70% mark. As always however, certain auctions on certain days sold everything they have, whilst others sold less than half. This can sometimes be down purely to attendance levels on the day, but often is due to over-ambitious sellers being unrealistic with their price expectations, partly by not taking condition into account when pricing their cars. Well specified, CAP Clean cars in a desirable colour continue to achieve a premium as we would expect.
In last month's editorial we reported that franchise dealers were noticeable by their absence. This was not the case in February, although any return to the halls could be short-lived as their attention turns to new car activity with the 15-plate being introduced into the market from 1st March.
What does the Data say?
CAP receives in excess of 1.4m individual sold trade data records per annum, analysis of which forms the main decision-making for the published values. When looking at this data on a macro scale it is interesting to see some of the trends within. This month we focus on age.
Since 2010 the  volumes of sold cars over 10 years old has more than doubled, testimony to both the reliability of vehicles and an improving demand from  the general public – consumers are more inclined to both keep and buy older vehicles than they have done in the past. 
However, as a result of a drop-off in registrations during recessionary times, cars sold between 4-6 years old have reduced in number – this prime dealer stock now making up just 14% of the volume, as opposed to 18% in 2008. 
Cars around the traditional company car defleet age of 3-years have also been in shorter supply over the last couple of years, again down to the recession of 2008 and beyond which led to lower registrations and fleets holding onto cars beyond their original planned term, due to lower than forecasted resale values and cash-flow issues. As business and consumer confidence have largely now returned however, and with them increased registrations, we do not expect a lack of supply to be an issue for the market going forward.
Under 12-month volumes have stayed fairly buoyant, as manufacturers have continued with pre-registration and other short-cycle activity, due in no small part to the chase for market-share.
In summary, there has been a shift from the traditional 3-6 year old car being sold in abundance, to cars being sold at an older age with more miles. Values have held up well though as whilst supply has increased, so has demand. Nearly-new activity has stayed fairly static. 
What Next?
Currently the overall market is finely balanced with regards to supply and demand. Wholesale volumes have continued to fall and as mentioned this led to the second half of February seeing strong price-performance. 
However, March brings with it the "15" plate and ambitious new car registration targets from manufacturers. This will result in plenty of retail part-exchanges and fleet returns and the franchise dealers focus switching off used car activity to concentrate on new. There will also be pressure from strong new car finance-led price offers. These may well conspire to put pressure on used car prices, although this is unlikely to become too apparent on a wider basis until towards the end of March. So in the very short-term, it is likely that values will stay close to where they sat at the end of February.
One thing to keep an eye on over the coming months is the increase in volumes of 3-year old cars appearing in the market. March 2012 was the watershed month when year-on-year registration volumes started to increase once more, and they have done so every month since. This could start to put more pressure on values each month than we have seen over the last few years. If this happens it will contrast with what we witnessed in 2014, when prices stayed stable for much of the year but fell away sharply in the final quarter. The feeling at this stage of the year is that more consistent, small monthly decreases are likely for the remainder of 2015. 
As always, CAP will reflect any changes in the market during the key month of March, and beyond, in the real-time valuations of Black Book Live.
Derren Martin, Senior Black Book Editor