Black Book Editorial November 2014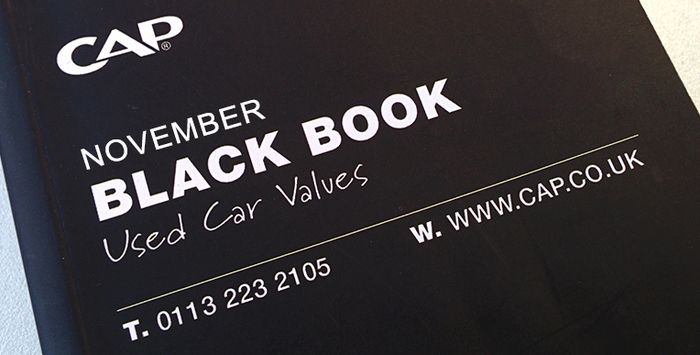 New Car Sales
September is always a key month for new car registrations, with a new plate entering the market and the closing of the penultimate quarter of the year, providing an indicator as to where the full calendar year will end up; September 2014 was no exception.
The SMMT reported that 425,861 cars were registered, the highest number in September for a decade and an increase of 5.6% on the same month last year. Year-to-date the increase is at 9.1% and there have now been 31 consecutive months of growth – registrations to the end of September were at 1,958,196. Whilst the growth for the month was more moderate than the yearly figure, this is off the back of a strong September last year. All eyes will now be on the end of the year and whether this growth can be sustained, with some manufacturers likely to push registrations hard through the final quarter. This is in spite of record increases in volumes year-on-year, and the chase for all-important market share continues with at least as much enthusiasm as we have seen all year.
Both the Private and Fleet and Business sectors posted similar monthly increases to each other year-on-year, as both areas remain strong; what is not clear is just how many registrations are based on natural demand – anecdotal feedback from franchise dealerships is that pre-registration activity has been in abundance. However, Daily Rental registrations, important for their impact on short-cycle residual values, were actually down year-on-year as manufacturers found alternative routes to market for their cars, although the main volume player did post a significant increase in their figures.
Auction Activity
The auction arena has been particularly noteworthy over the last few weeks, especially when analysing supply and demand. Since the start of the month, it is safe to say that supply levels have increased at a rapid rate and demand has slowly declined, although it has certainly not dropped off completely. Not only have there been fewer buyers attending auctions, when they did attend they were purchasing fewer cars.
Conversion rates in mid/late October were in the mid-60% region, at least 10% lower than they were in September. However, that is not the full story. It was very much a tale of two halls – the ex-fleet cars were struggling to sell whereas the dealer part-exchanges were not faring too badly. The reasons for this are that ex-fleet cars for certain manufacturers can tend to be mainly of similar specification, colour, age and mileage to each other and less desirable to a used car buyer, whilst part-exchanges carry much more variety in all of these areas, and of course, in price. Trade buyers are often in search of "something slightly different" to place on the forecourt to compliment the rest of their stock. It is also important to note that dealers selling part-exchanges tend to be more realistic in the price expectations for their cars, particularly in a falling market and taking condition into account. Certain fleets are selling only around one third of their cars at some auctions.
Whilst overall conversion rates have dropped, and selling has become more difficult, it is true that there are pockets of strength that are not necessarily following a consistent pattern across the country. Black Book Editors have been pleasantly surprised when attending certain auctions on certain days to see conversion rates and attendance well above the average – it is difficult to pinpoint reasons for this, although location, weather and vendors on the day all have an impact.
Used Cars – Trade values 
Since the start of October we have seen a gradual but noticeable decline in price performance, which has been reflected in Black Book Live, with values being adjusted downwards on a regular basis, as we moved with the market. There has been a measured decline as opposed to a sudden harsh drop.
Certainly some of these movements in price can be put down to seasonality – it is usual post-September for supply to outweigh demand. However, when looking at this time last year the monthly movement into November was a downward one of 1.1%, off the back of October 2013 actually being a small positive shift, of 0.3%.  This year, October's Book fell, by 0.7%, and November's drop is also well in excess of last year – meaning overall the drop is around 2% more than in this 2-month period last year. Much of the reason for this can be attributed to the larger volumes of cars, both in the wholesale market and on dealer forecourts, compared to a year ago. Couple this to a more modest trade demand, and the result is a little extra pressure on prices. Furthermore, the adjustments to values over the course of this year have been a little more modest until recently. January to September 2013 totalled almost 9% depreciation whereas this year there has been less than 6%. It is a simple fact that the market will always find it increasingly difficult to support a higher level of prices. 
As one would expect at this time of year, convertibles and coupe cabriolets are feeling the pinch the most, with some falling in value fairly dramatically. There may be benefit in purchasing now and holding onto them until into the New Year, when demand will certainly increase. Some examples of cars that have particularly found themselves under price pressure are older versions of the Audi A4 Cabriolet, the Renault Megane Coupe Cabriolet and Mazda MX-5.
 The SUV segment is an interesting one at this time of year as traditionally values rise with poor weather around the corner. There has been a split this year though, with smaller, so-called "medium" SUVs struggling price-wise, more in-line with the overall market, whilst larger SUVs, particularly certain Landrovers, have performed strongly as one would expect. This is mainly because medium SUVs are now available in larger numbers meaning greater choice for the buyer; the fact that they tend to be 2-wheel drive rather than 4-wheel drive could also be a factor. When you also throw in the mild winter last time around, some buyers are wary of making a prospective purchase in case snow does not appear in huge amounts and increased consumer demand for SUVs does not materialise.
Overall in the market, volumes are high and still increasing; dealers are not reporting any issues with obtaining the volume or type of product that they require for their forecourts. CAP Clean cars remain the scarcest and most sought after however, and sellers that refurbish continue to benefit by doing so, both in terms of time to sell, and price achieved.
Used Cars – Retail
Enquiry levels from the buying public have declined over the past few weeks and for the first time in well over 12-months, footfall into franchised dealers is down compared to the same month a year previous. At its high point in February, footfall was over 20% up on February 2013, but  for the first half of October it was 3% down – a telling measurement of the current state of retail demand, although there will be regional variances within this average figure.
This is not helping the fact that forecourts are close to being full - there are around 13% more cars being advertised than there were at the same time in 2013, when comparing like-for-like sources. When cars do sell, due to the high volumes in stock, and an expectation amongst some that prices may fall further, dealers are not necessarily looking to replace them straight away, hence  the fall in wholesale demand.
Proactive dealers can be seen to be buying desirable part-exchanges, advertising them at sensible money and organising used car events to encourage potential customers through the door. As overall demand slows at this time of year, working harder to get prospects interested is imperative.
What Next?
Key to the remainder of the year will be new car activity. Manufacturers will continue to push for market share and they may well enhance the already-strong retail offers. There are plenty of examples of customers seeking a used car and coming away very happy with a brand new one, generally acquired on a PCP. Away from this however, lengthy delivery lead times may be limiting any large scale "forced" dealer self-registration activity.
There is a general feeling that there is now a growing generation of consumers who are more than willing not to own  a car –  preferring to pay a monthly figure and then changing the car at the end of the period. This is certainly helping the surge in new car registrations. However manufacturers need to be mindful long-term that for every new car put on finance, there needs to be a used car buyer for it at the end of the period. The better the new car offer, due in part to competition between vehicle manufacturers, the less people there are to buy a used car and the more pressure there will be on used values.  This problem is aggravated as more of these PCP deals do not go to full term.
Overall, volumes in the used car market place are unlikely to ease in the short-to-medium term, particularly as consumers focus will generally not be on buying a used car over the coming months, plus vehicles are still returning from the September and October new car activity. There are also a number of "pre-registered" cars on forecourts that need to be moved on – expect there to be continued price pressure on "late-plate", nearly new cars in particular.
As we have stated however, downward pressure on price is not a new phenomenon for this time of year and there is a little bit of a price correction taking place following an otherwise very stable year. Values may well come down further over the coming weeks but the long-term trend is still for a strong used car market overall. A small amount of re-alignment in prices may well be welcomed especially if it means that a similar adjustment in asking prices would provide a stimulus to retail demand.
Derren Martin, Senior Black Book Editor