Black Book Editorial October 2014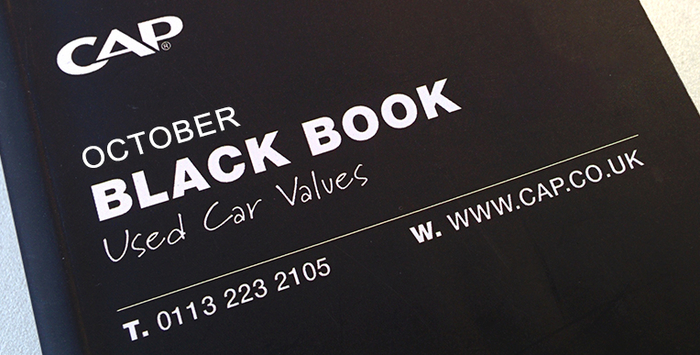 As reported by the SMMT, August 2014 recorded the 30th consecutive month of growth in new car registrations. 72,163 cars were registered, compared to 65,937 in the same month last year, an increase of 9.4%. Year-to-date, registrations have passed the 1.5m mark and are 10.1% up on the same period last year. This growth was in both the private and fleet sectors, epitomising increased consumer and business confidence and the strength of new car offers. It is interesting to reflect that in January 2014 the SMMT forecast was for an increase of just 1%.
Whilst the SMMT do predict a slowdown in this growth over the last third of the year, the key plate-change month of September started strongly. With just over a week to go to the end of the month, reported registrations were up compared to the same period in September 2013. One of the key unknowns is the number of factory orders that will not be fulfilled by the end of the month, as lead-times remain an issue for many brands. However if this level of growth does continue, there is a good chance that the revised 2.45m SMMT forecast will be exceeded. In support of this there appears to be no end in sight to the financial incentives being offered by manufacturers.
Rental volumes so far in September look on course to exceed those of last year – the numbers are also notable for certain premium brands currently registering more than some of their mainstream counterparts. It will be interesting to see if this continues and what impact it has on used car values moving forward.
Auction Activity
Based on CAP's analysis, volumes of stock at auction are well in excess of this time last year. However this heavy supply is not consistent amongst all auction companies – some do have spare capacity, although their stocks will also increase over the coming weeks. 
During the early part of September buyer demand was strong, particularly from car supermarkets, thus negating any excessively large downward pressure on prices from this additional volume. However, more unusually, franchise dealers were and still are also actively seeking used cars, in a month where the focus is on new car activity, and selling the part-exchanges generated by this. Black Book Editors attending auctions consistently report problems finding a parking space – always a sign that supply and demand are high! When you also take into account the increased popularity of bidding on-line, then demand is certainly strong.
Conversion rates remain healthy, up at around the 76% mark at the time of writing – a sign of a strong market when taking the high volumes into account. Demand is soaking up much of the supply, particularly the good quality cars that are in CAP Clean condition and can easily be placed on a forecourt with little or no remedial work. From around the penultimate weekend in September however, some words of caution have been sounded as both a slight slowdown in demand and increased pressure on prices start to appear.
Poor quality, less desirable stock continues to make up a high proportion of wholesale volumes and it is these cars that struggle at auction; buyers continue to chase "ready-to retail" cars, with a decent specification and attractive colour. Higher mileage ex-fleet cars continue to be slow to move on, and with more coming through the pipeline, their prospects are likely to be even more suspect.
In general, the majority of the current stock appears to be from retail part-exchanges and on-line car buying services, rather than from these fleet companies. Once that stock appears in numbers, it will be important for the market that the price expectations of vendors are commensurate with the condition of the car – sellers should set prices based on the relevant CAP Clean, Average and Below values and not expect to achieve CAP Clean for a poorer condition car. If this happens more cars will sell at the first time of asking. 
Used Cars – volumes
Volumes of used cars sold remain up year-on-year, as one would expect in a buoyant used and new car market. When comparing like-for-like data suppliers, figures show that sold volumes are up close to 10% on the same period in 2013.
There is a continuing pattern of a volume switch to different types of used vehicles, obviously generated by changes in new car supply over the last few years. The city car sector has increased its share of the sold data, up from 4.5% share last year to 5% this – 5 years ago it stood at just 3%. Other sectors to have increased their share are superminis (up from 19% 5 years ago to 22.5% this year) and SUV (up from 6% in 2009 to over 9% now). With these sectors increasing, it has been to the detriment of lower medium, upper medium and multi-purpose vehicles (MPVs). Life-style and cost are the main drivers for change, the former being the reason for the increases in SUVs and the latter for city cars and superminis.
Used Cars – Trade 
In general, trade values in Black Book Live have dropped this month, but only by a small percentage. What is noticeable however, is that whilst on the face of it the "Book drop" looks small, the overall movement throughout September last year was actually an upward one. Values at the 3-year 60,000 mile mark during this month in 2013 increased on average by 0.3%. This points towards the current market being under slightly more pressure and we still await the main influx of used cars generated by consumers and fleets swapping into a "64" plate.
With regards to specific wholesale prices in the used arena, convertibles continue their usual struggle at this time of year, with hardly any vehicles escaping some kind of value drop in Black Book Live during September; this price pressure is despite recent reductions in the amount of "soft-tops" present in the used market. Another seasonal feature is an increase in what buyers will pay for SUVs as we enter the autumn. With one eye on poorer weather to come, dealers are looking to stock up on these cars in the expectation of increased consumer demand – as a result average values continue to rise, albeit steadily.
Used Cars – Retail
Retail forecourts remain busy, with consumers actively buying. Latest figures show a modest increase in footfall for franchised dealers of just over 2%, compared to the same time last year.
A continued theme however, is the consumer searching for a used car and coming away with a brand new one. Why buy an older car when you can place a deposit for less than the amount you would pay for a 3-year old vehicle and drive away a "64" plate, with easily affordable monthly payments?
Many retailers continue to report compression to their margins as consumer's demands continue to be very exacting in terms of condition, specification, and especially price. Dealers (and indeed auctions) are also hoping for very little impact on their day-to-day business by the abolition of the tax disc – hopefully a seamless transition into the new on-line process.
What Next?
Volumes of used cars will continue to increase over the coming weeks. This is likely to form the pattern for October and even November, particularly if reported long new car lead times materialise. Whilst 12 weeks from order to delivery is not uncommon, some are currently as high as 16 weeks; dealers now have to plan differently to hit their new car monthly or quarterly targets, aiming to get more orders on the board earlier in the month.
There is certainly an element of the unknown at the moment. Will consumer demand for used cars drop off, just as increased volumes hit the market? There is no sign of this currently, but as we move into the final quarter of the year, focus can shift and demand drop off. If this is the case, then used car prices will come under pressure as vendors will still need to move their unwanted cars on to new homes. Consequently used car values do tend to take a downward trajectory at this time of year and we have no reason to expect otherwise this time around.
Will manufacturers push rental and dealer-own registrations in a battle for market share and increase the year-on-year registration figures up still further? Time will tell if lead-times will allow for this, but any large increases in volumes will only lead us closer to a tipping point for used prices – a sensible gap between the value of new and used cars needs to be maintained.
It will no doubt be an interesting few months for both the new and used car markets. CAP will continue to keep a close and watchful eye over proceedings and report any price movements as and when they happen, via Black Book Live.