Black Book Editorial September 2014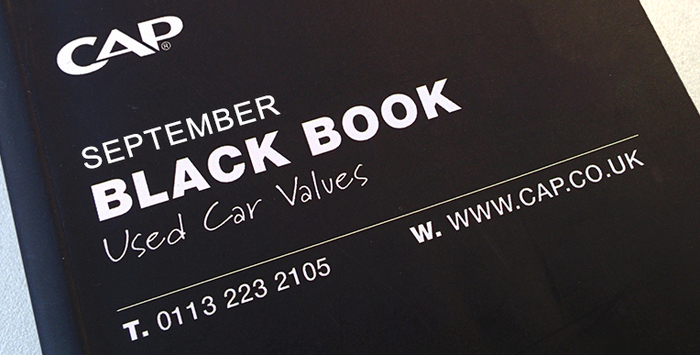 According to the figures produced by the SMMT, 172,907 cars were registered in July 2014, an increase of 6.6% on last year's 162,228, and the 29th consecutive month of growth. Year-to date volumes are up 10.1%, from 1,325,851 to 1,460,172. Private Registrations were at 700,910 year-to-date (versus 628,971 last year) representing an increase of 7.3% and 44.4% of the overall share.  Increases continue to be driven by the positive economic position and attractive finance offers. 
Also testament to the strength of the UK Automotive industry is the announcement by the SMMT of 5 million car exports since 2010. UK car exports have doubled in the last decade, showing the excellence of British-built cars and the strength of demand. 
Registrations within the Rental market are certainly an area that CAP continues to watch, due to the impact volumes can have on used car values.  So far this year, there has been a divergence between those actively increasing their registrations and those easing off slightly, but this change in manufacturer registrations is not of sufficient magnitude to upset the residual value performance of any one of them.  With increased demand from the new car retail sector however, there has been very little reason for the mainstream volume manufacturers to increase the number of registrations in this area, and volumes have eased after some recent monthly highs. Overall Rental volumes are down slightly compared to this time last year. This further supports our comfort around late used disposal values, assuming of course, that there is no distress marketing associated with any short term peaks in supply.
Auction Activity
Leading up to September, most auction houses have seen a small but timely drop-off in volume as they await some replenishment from both business de-fleets and unwanted dealer stock.  There is a strong suggestion however, that bumper new car registrations this month will swell the numbers entering the auctions beyond what might be expected in a typical September. It is distinctly possible that the increasing activity of the on-line buying organisations will also deliver a greater volume of cars to the auctions, as consumers increasingly sell via this route rather than the traditional part-exchange. This may encourage retailers into the auction halls to supplement their stocks.
Despite periods of higher supply into auctions over recent months, current increases in conversion rates have kept physical inventory down; generally the main auctions are achieving some way in excess of 70% at the time of writing.  As demand from buyers for good quality, ready-to-retail cars continued throughout August, this has resulted in some models seeing values rise slightly.  One particular observation is that there are three distinct markets within the auctions; the first being for those cars below £2,500 that can be retailed for under £4,000 that look good value for consumers on a budget.  The second is the "CAP Clean" dealer stock that suits the groups stocking policies and can be sold with minimal repair work. Thirdly, is what can be described as the less desirable, poor condition vehicles that are re-entered into auction sales a number of times before a price is eventually accepted by the vendor –these tend to reduce the overall conversion rates and percentage of CAP performance.  Concern surrounding the increase in higher mileage and poor condition vehicles continues, and consequently, these have not fared well recently in terms of prices achieved. The trend of the last 3 months is for an increase in the supply of grade 4 and 5 condition cars and a diminishing supply of the lower grades. This tends to be a feature of the auction market at this time of year, but this year, the volumes are a little higher.  This also means that there will be a greater carry-over into September to coincide with the influx of cars generated from the new registration plate. Given this situation, price expectations will need to be tempered for these poorer condition cars.
Used Cars – Trade Prices
Used values have continued to hold well in August, as demand for stock by the retailers remains healthy.  The picture as we move into September is certainly not dissimilar to that experienced at this point last year, with the early strengthening of the SUV market continuing, as dealers acquire stock in anticipation of a rising market. For the mainstream sectors, where condition could be described between average and good, price stability is likely to prevail, at least in the first half of the month. Prices on 'late-plate' cars continue to experience slightly more pressure than older cars, as incentives and dealer contributions from the manufacturers encourage consumers to buy new.  This is a sector of the market that is worth watching, as there are no signs of an easing of these financial enticements. 
Overall, the Black Book Live negative adjustments applied in recent weeks have been modest, and generally less than 1%. Compared to the same time last year, valuation movements are slightly lower.  
Used Cars – Retail
Increases in customer footfall across the franchised networks have remained in the low single digit figures throughout August. Numbers above 10% have not been seen since the early periods of this year, but retailers remain positive that they will continue to attract greater interest for the foreseeable future. 
In brief, whilst the manufacturers continue to support activity through the franchise dealers with attractive offers on new cars, this will generate the used cars that will help stimulate the market. Dealers are also preparing for the forthcoming tax disc abolition by the DVLA on the 1st October 2014.  Many will have to review a process to ensure that without the presence of the physical disc, they will need to know the car is actually taxed.  Then it is a question of managing customer's confidence insofar that they are driving legally without the proof of a disc.  There are many questions from various sectors of the industry that still are unanswered; not least those that are also busy preparing for the FCA (Financial Conduct Authority) legislation surrounding sales promotions being "clear, fair and not misleading".
What Next?
The September final registration result will define how close the 2.45m SMMT reforecast holds up for the whole year.  The main factor influencing  September's figures is availability  as there is evidence suggesting that a number of models  are on long lead times, inevitably resulting in them spilling over into  an October registration. 
The high levels of new car activity and the subsequent used cars generated, may well result in added pressure on used values towards the back-end of the month as trade buyers have increased choice and can be more selective. Cars requiring refurbishment are again likely to be the ones that struggle to sell first time around.
Many dealers will want to make the most of the retail activity up to the half-term holidays and bank as much of the final quarter as they can.  
Tactical registrations will be an inevitable feature of the market at the end of this month, but much depends on whether the high expectations of manufacturers are met with genuine orders. For all other areas of the market, the used car supply is expected to be plentiful but then the retail demand is also expected to be high. This should translate into supply and demand being well matched, at least until we move into early October.