Black Book Editorial August 2014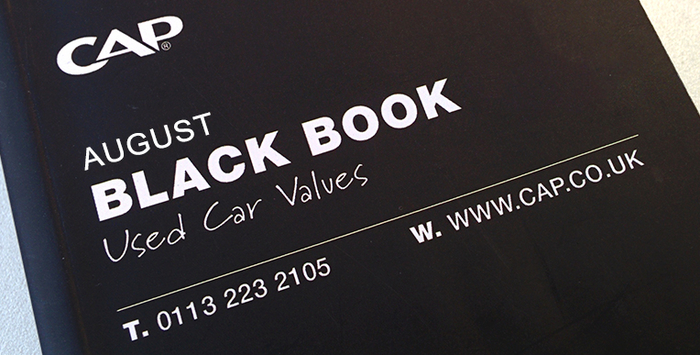 Growth in new car sales continues, with June 2014 recording 228,291 registrations, according to the SMMT, compared to 214,957 in June 2013, an increase of 6.2%. For the first 6 months of the year the figure was 1,287,265, the highest half-yearly total since 2005, representing  an increase of 10.6% on the same period last year. The SMMT forecast the market to be on track to achieve 2.4m registrations by the end of the year.
Whilst consumer confidence and strong new car retail offers are undoubtedly a major factor in this growth, the percentage share of Fleet and Business registrations actually increased more in June than Private registrations. Year to date Private registrations are up from 47.9% of the total to 48.4% but when comparing the actual month versus June 2013, it is the Fleet and Business area that has gained over 0.5% increase in share. Favourable exchange rates, business confidence and the willingness of manufacturers to chase registrations and market share targets have all aided this.
The three main volume manufacturers remained active in the Rental arena in June, with one in particular posting a relatively large number of registrations; more than their two main competitors put together. However, when you look at the year-to-date position of all three, they have all reduced registrations in this area, by varying degrees. It will be interesting to see if the last two months of high rental registrations have purely been re-timing, or whether numbers will continue to increase in the second half of the year. Rental registrations result in "late-plate" or nearly new cars appearing in the used car arena and when this is combined with strong new car offers, used car values can be adversely affected. A healthy balance needs to be struck by each manufacturer.
Auction Activity
With new car activity remaining strong, this has inevitably led to large numbers of part-exchanges appearing in the auctions over recent months. Stock levels amongst the auction companies have been high – certainly someway up on where they were this time last year. As well as part-exchanges, the volume of cars supplied to auctions directly from manufacturers has also increased. 
However, at the time of writing there are signs that auction inventory is easing. This has been helped by conversion rates being relatively healthy at just under 70% and in excess of 2% up on July 2013. For the first time this year we are hearing of certain auctions requiring more stock, although it is tending to be that they require higher numbers of better quality stock than more vehicles in general, as it is the former  that  many  buyers are seeking. Despite this however, in July we have seen a slightly higher proportion of poorer condition cars sold than in previous months, but perhaps this is out of necessity rather than desire as "Clean" cars are more scarce. Those vendors that have taken the decision to refurbish cars prior to sale are generally reaping the benefit of doing so, by selling them quicker, and for more money.
A noticeable increase in exporters seeking stock has been apparent over the last few weeks. They are particularly interested in high value cars with a good level of additional specification.
Used Car PCP Volumes 
A question that is often asked of us at CAP is when will cars bought on Personal Contract Purchase (PCP) return to the market in large numbers and what impact will they have on used car values?  PCP has been a popular way of financing vehicles since the recession, making buying a new car more affordable. 
We expect there to be more PCP part exchange vehicles coming to market over the coming months, but we do not expect there to be enough volumes to hugely affect values in the market in the short term. It is important to emphasise that the increase in PCP is not synonymous with new car sales growth; a large amount is cannibalised from other sales channels, whether that be other credit options or outright purchase. There has also been some concern that vehicles will all come back three years' from when they were registered. The reality is however, that manufacturers are putting offers together on a wide range of durations and the vehicles will come back at different intervals. Most of them, if renewed with the same manufacturer, will come back at around 6-12 months before the scheduled contract end date and will form a staggered chain of used car supply. So, in summary , we will see volumes of cars coming back into the used market as a result of PCPs, but some of these would have been coming back into the used market anyway and we expect demand to be strong enough to cope with any additional increase in supply going forward.
Used Cars - Trade Prices 
July has generally seen a gentle erosion of values as we have moved through the month – in general the movements have not been harsh but all mainstream sectors have been affected. Prices are certainly holding up better than they were at this point last year; at that time values in Black Book dropped 1.6% at the three year old mark as a reflection of prices in the market. This time around the movement is closer to 1%. It is a testament to the strength of the used car market that despite increased volumes over the last few months, prices have generally remained strong.
Prices of "late plate" cars do seem to be affected more than older offerings, and this is particularly noticeable in the City Car sector. This is a sector where new car PCP has been popular and these keen new car offers do seem to be impacting on used prices to a certain degree. Other sectors are also affected, particularly when there are a high number of "delivery-mileage only" cars in the market. Over the last two months we have seen a noticeable increase in the number of cars under six months old being sold.
There are early signs of stabilisation in prices within the SUV sector as proactive buyers seek a relative bargain, before demand escalates as we move into the autumn. Volumes remain steady and some particularly desirable brands have even gone up in value.
Convertible prices continue to decline, with the exception of some older offerings that are making stronger money – due largely to impulse purchases by consumers reacting to the good weather, as we reported last month.
Used Cars – Retail
Franchised dealer footfall is up 7% compared to the same time last year, but is not as strong as it has been over recent months, when it has been in excess of 10%. Retailers remain generally upbeat and are prepared for the market to go a little quieter as we have now entered the holiday period.
Dealers are carrying more stock than they were a year ago, so customers have more choice and the chance of selling them a car has increased – this is helping to stimulate the used car market.
What Next?
Franchise dealers focus will soon be switching further towards new car activity as we move towards the plate change (64 plate) in September, so used car trade buying is likely to slow for them.  They will have an eye on not carrying too many used cars in stock, so that they are able to accommodate an influx of part-exchanges in September. Independents will see this as an opportunity, with less competition in the used car arena, and this is likely to continue for at least a couple of months as the franchise focus on their new car targets.
It certainly appears that the majority of operators in the used car market are upbeat about the situation as we move forward and we see no reason to contradict this. 
Black Book Live will continue to report any movements throughout August – in particular, one to look out for, are possible increases in the wholesale prices of SUVs. 
There does not appear to be any discernable reasons why values will drop dramatically, but as always this will come down to the delicate balance between supply and demand, and this can vary dramatically by brand.