Black Book Editorial June 2014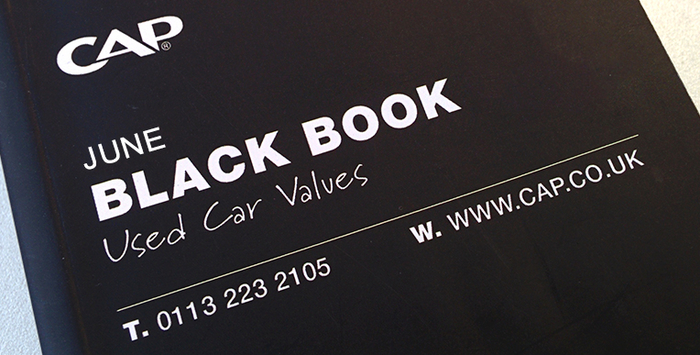 According to the latest figures reported by the SMMT, new car registrations rose by 8.2% in April, with 176,820 cars registered, compared to 163,357 in April 2013, making this the 26th consecutive month of growth. Year to date the increase sits at 12.5%, with 864,942 cars registered compared to 768,555 in the same period last year. Whilst the growth was more modest than in March, the increases still meant that the SMMT revised their forecast from 2.3m to 2.4m registrations for the whole year.
Whilst March was particularly notable for a high proportion of Private registrations, this trend did not continue in April, with Fleet and Business taking 52.6% of the share. Whilst returning consumer confidence is notable, this points to business confidence also being on the increase. What is noticeable is that Private registrations continue to be driven by low rate finance, including PCP, as well as deposit contributions.
The positivity in the car market was replicated in Europe, with all of the top 5 markets recording registration growth in Quarter 1.
As always, Daily Rental registrations make interesting reading. Whilst in March the top two volume manufacturers were very similar with regards to their number of registrations, this was not the case in April; the top seller of rental cars sold more than the next two put together. Demand for cars from rental companies is on the increase and it will be interesting to track registrations by manufacturer as the year progresses. 
Self-registrations remain a feature of the market because of an insatiable desire by many manufacturers to maintain or improve their market share.  Anecdotal evidence is suggesting that self -registrations are accounting for around 20% of the SMMT monthly totals.  To ensure that there is not a serious log-jam of dealer stock it will be necessary that PCP offers are available and stand the scrutiny of comparison with an equivalent new car deal.
Auction Activity
Stock levels at auction always tend to be high after the introduction of a new plate, and April and May this year have been no exception. For every new car sold, there has been one used car entering the market. The team of Black Book Editors have been eyeing the auction volumes throughout the last few weeks and there has certainly not been a great deal of empty parking bays to be seen, indeed some centres have resorted to parking cars off-site. However, stock levels do now seem to have stabilised.
What has also been noticeable during May is that buying activity has slowly increased as the month has gone on. Conversion rates early in the month were similar to those we reported at the end of April – around the 60-65% mark. However, from around the 12th of the month, they started to creep back up and at the time of writing are now at a more respectable 70%; not a bad figure considering the high volumes. There remains some disparity between vendors however, with some larger disposers from the leasing industry down as low as 50% and dealer part-exchange sales as high as 80%. This is partly due to many of the former holding out for CAP Clean on cars that are nowhere near that condition.
Used Cars - Trade Prices 
Whilst the first quarter of 2014 was mainly stable regarding prices in the market, for the last 2 months, they have been falling. During May it has been notable that more-or-less across the board, values have been moving down in Black Book Live. Falling values are also indicative of a "buyer's market" as stock levels are high. Franchise dealers continue to focus on new car activity and the disposal of part-exchanges and Independents are taking advantage of this and have been able to pick the prime stock. As always though this does lead to the poorer condition, higher mileage stock being left on the shelves, and as mentioned, these are the cars that need to be priced realistically.
SUVs have been under pressure during recent months, due in no small part to sellers holding off disposing, hoping for some wintry weather, meaning that large volumes came back at the same time, just as demand was low. However, Black Book Live has seen some larger SUVs prices stabilise in May, whilst most smaller, sub-£15k examples have continued to struggle.
Convertibles have performed better than other sectors, as one would expect, but even their values are no longer on an upward trajectory. Only lower volume, specialist cars are performing strongly and going up in value.
Used Cars – Trade Sales Volumes
At this point it is worth taking a look at the actual trade data that CAP receives to see what patterns this shows. For consistency, comparisons are done looking at the same data suppliers over the period of 2008 to present day.
What is immediately apparent is that overall volumes are increasing year-on-year, but are still not at the levels they were at in 2008 or 2009.  It is clear that in the aftermath of a few lean registration years used car shortages became apparent.  In the first 4 months of 2013 there were some 27% fewer used car sales than in the same period in 2009. However, 2014 is up over 10% on the same period last year. This does not take into account unsold stock that is out there which is believed to be higher than a year ago, so it is clear to see that both volumes in the market and numbers of cars being sold have been  on the increase. 
We have already made reference to the high numbers of pre-registrations, but we are not seeing any discernable and negative influence on the values of late-plate used cars.  It may be that this activity has been at high levels for quite some time and the relationship between prices of new and late used is just a continuum. What is interesting is that the number of cars being sold at the traditional 3-year point has decreased fairly dramatically over this period. In 2008, 20% of cars sold were between 2.5 and 3.5 years old – in 2014 that percentage has fallen to 13%. Conversely, 6 years ago around one-third of sold cars were over 6-years old – now the figure is more than half. Businesses and consumers alike have been holding onto cars longer during austere times.
Turning to volumes by sector, there have been steady increases in the percentage share of both City Car and Supermini over the last 6 years. In 2008 these 2 sectors accounted for 21% of the sold volumes, in 2014 they are at 28%. These cars have replaced the more traditional Lower and Upper Medium sized cars and perhaps more surprisingly, MPVs. Not so much of a surprise is the increase in the number of SUVs being sold, as they increasingly become a lifestyle choice and smaller-sized examples have appeared, such as Juke and Mokka. The percentage of SUVs within the data has risen from 6% in 2008 to over 9% this year. We expect these trends to continue.
Used Cars – Retail
May started in a similar vein to April. The post-Easter lull in retail demand was noticeable and seemed lengthy. May has had its distractions, such as Bank Holidays and improvements in the weather. North London (and maybe Manchester!) certainly ground to a halt as football celebrations took over for a few days. Despite this, retail footfall has now started to improve, leading to some traders gunning for replacement stock once more. 
Latest figures on footfall amongst the franchise dealers - a fairly good barometer for the industry - show May as being 10% up on the same month in 2013. Early in the month the position was one of parity with last year so more potential retail buyers are appearing and enquiring.
What Next?
Whilst dealers are carrying plenty of used car stock, this does give them a good opportunity to sell. With retail demand picking up again after the Bank Holidays, they are likely to be looking to replace what they have moved on. We would therefore expect to see auction halls becoming slightly busier than they have been.
June does tend to see values drop and it is unlikely that 2014 will be any exception. However, with signs that the market has picked up since the second week of May, we should see values falling by slightly less than they have done over the last couple of months. We do not envisage distractions such as the World Cup to have much of an impact this time around, outweighed by the increased consumer confidence that has now been apparent for a good few months.
As has happened in May, Black Book Live will be moving values where necessary throughout the month and reporting real-time on any changes as they appear.
Derren Martin, Senior Black Book Editor
Email: derren.martin@cap.co.uk
CAP Support: 0113 222 2007