Black Book Editorial July 2015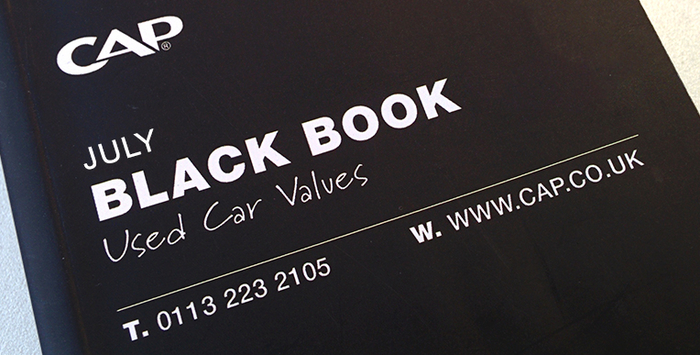 New Car Sales
New car registrations in May 2015 saw the 39th consecutive month of growth, according to figures produced by the SMMT. However, the increase can best be described as modest, up 2.4% on the same month last year, with 198,706 cars registered this May versus 194,032 last. Year-to-date registrations have reached 1,119,072, up 5.7% on the same period in 2014. It would appear that the new car market is stabilising.
Private registration growth was even more modest, with an increase of just 1.2% for May 2015 over May 2014 and 1.4% for the year to date. The Fleet and Business sector has been driving much of the growth, up 9.8% year-on-year.
One of the current main concerns amongst franchise dealers surrounds the volume of this registration growth that is so-called "forced" by the manufacturers in order to hit volume and market share targets. With the vast majority of brands looking to improve their share of a growing market, many dealers are faced with undue pressure to increase their volumes and indeed some are being coerced into renegotiating previously agreed targets. 
Whilst consumer demand is healthy, it is not to the level sought by many manufacturers, and as a result, many cars are being taxed as "pre-registered" cars. Legislation requires dealers to hold onto these cars for 90 days before they can be sold as a used car, thus tying up important funds. And what happens when they reach 90 days old? They enter the used car market where they have to be reduced in price to sit below attractive brand new car finance offers. Many dealers advise that it is only the retrospective, quarterly bonuses offered by the manufacturers that mean they actually make a marginal profit with new cars sales; many individual pre-registered cars are actually sold at breakeven, or a loss. This situation is putting considerable pressure on dealer margins and creating an adverse effect on late-plate residual values. 
In June, the issue was exacerbated by it being the end of a quarter, when manufacturer's targets become ever more important to them. This comes at a time when March's pre-registered cars reach that 90 day old point and enter the used market. If dealers do not sell the cars quickly when they get to 90 days, they are faced with topping them up with more pre-registered cars at the end of the following quarter, again tying up crucial funds and funding lines. 
The question is – how long are these levels of pre-registration activity sustainable for? There could be light at the end of the tunnel if European markets continue to improve, as expected, and manufacturers divert registrations in that direction. However, that is unlikely to be until the end of this year at the earliest.
Used Cars – Retail
There was a particularly mixed picture when looking at retail demand in June. Of the dealers surveyed by CAP, half of all respondents advised that physical footfall had declined compared to May, whilst the other half stated a similar or improved picture. Overall figures suggest a very slightly less buoyant position than the same time a year ago. On-line activity was more positive however, with a clear majority suggesting similar, or better, activity levels than in May.
The survey backs up the sentiment that margins are being squeezed, with 58% of respondents stating this to be so – a marked increase from the 41% reporting this in May and the highest percentage this year. This illustrates the additional pressure dealers are feeling, particularly those with a manufacturer franchise, as we have already mentioned.
Used Cars – Trade Values
Due to continued retail demand, dealers have been actively replenishing stocks. However, this amount of purchasing has only slightly eaten into the levels of stock that remain in the market. As a result of supply slightly outweighing demand, values eased back in Black Book Live during June.  Many of these reductions occurred in the first 2 weeks of the month followed by a gentle levelling off after that point. The small average drop in values was slightly lower than predicted however, and testament to a relatively strong month.
SUVs continue to be one of the sectors under the most downward price pressure. Part of this is seasonal – consumers are more willing to purchase when bad weather is on the horizon - but there are also volume issues with this sector. When comparing used car data supplied to CAP in 2008 and today, there has been a 130% increase in volume in the number of SUVs sold; they now make up over 10% of the data we analyse. This illustrates high levels of supply, but also that demand certainly exists for these vehicles, particularly the smaller, lifestyle SUVs. During June, whilst certain models stayed level in Black Book Live, values of those that did drop, did so by an average of over £300 at the 3-year, 60,000 mile point, versus an average for all vehicles of close to £175.
Auction Activity
The team of Black Book Editors visited a number of auctions around the country in June, and it has to be said that there was a particularly mixed picture. Some of the larger centres seemed to have lost a little of their footfall, whilst some smaller ones seemed busier. Numbers of those bidding on-line however, looked to be higher than they had been in previous months. 
Sales rates through the auctions were strong overall. Just over 1% more cars sold via this channel in June versus May, but when comparing June 2015 to the same month last year, volumes were up by 9%. This illustrates both greater supply and demand, proving that auctions remain a particularly popular route for both disposal and acquisition, for businesses and private individuals. Indeed, of those dealers surveyed by CAP, purchasing cars from auctions was second only in volume terms to purchasing cars through part-exchange.
Auction conversion rates increased during June, up from the low 60% region in May, to slightly above 70% in mid/late June. Not surprisingly, it was the higher mileage, poorer condition cars that were not selling, whereas freshly supplied cars, with sensible mileages, and in CAP Clean condition, sold quickly and at prices acceptable to the vendors. There have also been reports of late-plate cars struggling to sell, which is likely to be linked to the aforementioned new car registration activity from March, meaning plenty of newer stock already exists on dealer's forecourts.
What Next?
July and August last year were relatively stable months in the used car market –it was not until the final quarter that pressure really started to tell. In 2015, there is likely to be slightly more pressure over quarter 3 than last time around, but nothing to cause alarm bells to ring. 
Volumes in the market place, whilst declining slightly in June, are still above where they were last year, mainly as a result of the new car registration increases. This higher supply is not going to dissipate anytime soon which means that more retail buyers are needed. Consumer demand is similar to this time in 2014, so it stands to reason that with more supply and similar demand, there will be slightly more pressure on prices than last year. 
It will be interesting to see how franchised dealers cope with the extra manufacturer demands being placed on them in the second half of the year. They are likely to be well-stocked from June's self-registration activity and will have one eye on September – will this take some of them out of the used market for the months in between? As always, different brands are likely to react differently to each other, as some are certainly more active in the pre-registration arena, and CAP will be keeping a keen eye on the numbers of late-plate cars being advertised and sold in the used market. 
It is likely that pressure on late-plates will continue, and at the opposite end of the scale, older, higher mileage, less desirable cars are destined to struggle. Vehicles in the middle of these two extremes remain desirable, but are also likely to be affected by pressure across the whole market.
Black Book Live, the daily valuation tool, will continue to track and report any weaknesses and strengths amongst particular models, and at any specific ages and mileages, throughout the summer months, based off sold data received, whilst keeping a very close eye on sentiment within the market.
Derren Martin, Senior Black Book Editor