Black Book Editorial May 2015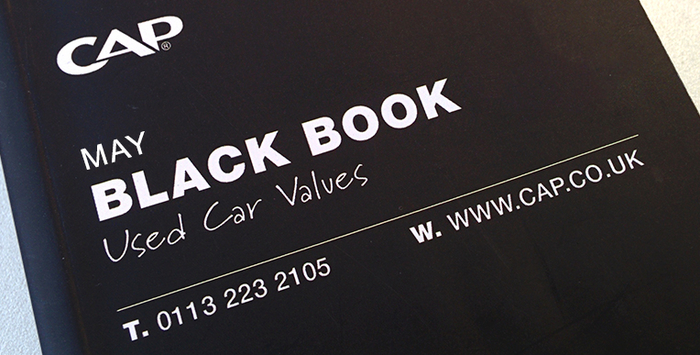 New Car Sales
As reported by the SMMT, March 2015 recorded the 37th consecutive month of registration growth and the highest monthly volume this century, with 492,774 cars registered, an increase of 6.0% compared to the same month last year. Year-to-date the picture is similar, with 734,588 cars registered, an increase of 6.8% on the same period in 2014. Much of this year-on-year growth has been led by the Fleet and Business sector, with registrations up 12.8%, whilst Private registrations were up a more modest 1.0%, although in the month of March itself, Private registrations were up a slightly higher 2.6%. Undoubtedly within these figures however, there will have been some pre-registration activity, a result of manufacturers chasing volume and market share, rather than relying on natural demand.
Daily Rental volumes are always of interest, due to the impact they can have on the used car market when vehicles are sold on, early in their life. Figures from March make interesting reading as they were actually lower than in the same month a year previous, which in the current climate is unusual. This is not the full picture however as manufacturers such as Mercedes Benz, Toyota and Nissan posted some large increases. Also, year to date volumes are up some 15%, with Mazda, Mitsubishi and Nissan particularly active compared to 2014. Ford and Vauxhall remain the volume players in this area but they are not posting large increases compared to the previous year's figures.
Used Cars – Retail
In April, the used car retail market remained strong, certainly for the time of year. 30% of dealers surveyed by CAP reported physical footfall had increased compared to the previous month, with almost a further 20% reporting no change – this is encouraging as the Easter holiday time can often mean consumer's minds are elsewhere. On-line activity was even more positive, with 61% reporting increases (up from 40% in March). Overall the picture remained a little mixed though as there were still a large number reporting the month as being tougher than previous, but one could reasonably have expected the number of those reporting a downturn to be higher.
If these enquiries did ultimately result in sales, 87% of dealers advised stock availability as being the same or better than in March.  This was to be expected, with high volumes of part-exchanges and fleet returns coming back into the market from "15" plate registration activity. However, the quality of these cars is becoming more of an issue. In March, no dealers fed back that quality was worsening, whereas this time around, 18% stated this as being the case; a result of the prime stock being purchased and out of the market, leaving those less desirable, previously "unsold" cars to keep doing the rounds.
It was also encouraging that fewer dealers reported their margins being squeezed than in March. 42% in March raised this as an issue, whereas in April it was 23%. There is a direct correlation between those reporting increased enquiry levels and those performing better financially.
Used Cars – Trade Values
As we predicted in the April Black Book editorial, with increased volumes coming into the market and a small drop off in retail demand (for some at least), there was increased pressure on prices in April, certainly more than we have seen so far this year, as supply outweighed demand. What this meant was that buyers were in a position to be more selective with their purchases than they had been in the recent past.
Looking at the year thus far, whilst the monthly Book drop into January was significant, since then Black Book Live average movements have been particularly low – a small drop through January into February, a negligible rise of just 0.1% (at 3 years 60,000 miles) through February into March and then no movement into the beginning of April. These are, of course, average figures and within them there were movements in both directions, dependent on the sector, brand, model and fuel type. However, it would still be fair to say that the market has been stable.
April saw a different picture and, after holding up well in the first few days, prices fell at increasing rates as the month progressed, with vendors realising they were not always able to hold out for previously achieved prices, whatever sales channel they chose. This has been reflected in Black Book Live.
Interestingly, despite the sun shining, convertibles were not immune to pressure on prices, and overall many of these experienced a reduction in CAP Clean values in April. What is likely is that retail demand for such cars has been strong, but dealers are reluctant to pay over the odds for replacements for their forecourts, due to a possible slowdown in retail demand as the summer progresses.
Other factors that helped dampen values were attractive new car PCP prices, particularly prevalent in an ultra-competitive, new plate month. When consumers can buy a new car for a small deposit and around £100 a month, there is bound to be pressure on latest plate values in particular.
Auction Activity
Volumes at auction increased in April as forecasted, following the same pattern as last year, albeit at a slightly higher level. Numbers going through this route have been on the increase since mid-February. What this means is that there has been more choice for the buyer, and as a result, conversion rates suffered, being in the region of 60-65%, a decrease of at least 10% on the previous month. This was certainly not unexpected though and was at the same level as at the same time last year. Conversions were not helped by disengagement of many franchised dealers who were already well stocked with part-exchange and pre-registered cars.
When looking at actual volumes sold, the number was almost exactly the same as the one in March, when looking at the same number of working days. This is certainly a positive thing when taking into account the holiday period in April - many auctions are still performing well.
Looking at the sold data received, there has been an increase in the number of older, high mileage cars in the market. Whilst condition can be an issue with these cars, auction houses that tend to specialise in these vehicles performed well, some even reporting record numbers of vehicle sales on particular days in April.
Changes to CAP Condition Margins
In February's monthly Black Book CAP made some adjustments to "Average" and "Below" values, based off evidence both in the marketplace and in trade sales data received.
As part of our continuous commitment to improvement, we have made some further adjustments to the margins between the 3 CAP condition values. These have been made based on extensive analysis of trade data since the previous changes, plus additional research of the used car market in recent weeks. As before, the adjustments vary by vehicle range, age, mileage and value and have resulted in movements to some Average and Below values only. All CAP Clean or CAP Retail value movements are as a result of the current marketplace, not due to these adjustments.
What Next?
With used car volumes likely to continue to increase, a result of the aforementioned 37 months of increasing registrations producing more used cars and previous unsold cars still lingering in the market, it is likely we will continue to see some pressure on prices.
What we are seeing is more of a shift towards a buyer's market, as vendors realise they need to accept lower bids to continue to sell. This is particularly the case for poorer quality cars that have been left on the shelf previously. As volumes grow these are always the ones that suffer the most as there is more choice for buyers.
Sentiment in the industry is that the upcoming General Election is unlikely to have any material impact on demand or prices (there was no adverse effect felt in either of the previous two elections), but we are still likely to see a fairly normal seasonal drop in values, due in part to Bank Holidays potentially reducing retail demand. This is nothing untoward, but what we are likely to experience is a return of ongoing gentle depreciation. We have seen low annual depreciation in the last 3 years, led by a reduction in the used car parc as a result of low registration volumes from mid-2008 to mid-2012, meaning low numbers of used cars in subsequent years. What we are seeing now is volumes increase and slowly start to return to where they were before the recession. Healthy retail demand is likely to remain for the medium-term, and this will certainly temper some of the pressure from increased supply.
Black Book Live, the daily valuation tool, will continue to report on any changes in the market as and when they occur.
Derren Martin, Senior Black Book Editor