Black Book Editorial June 2015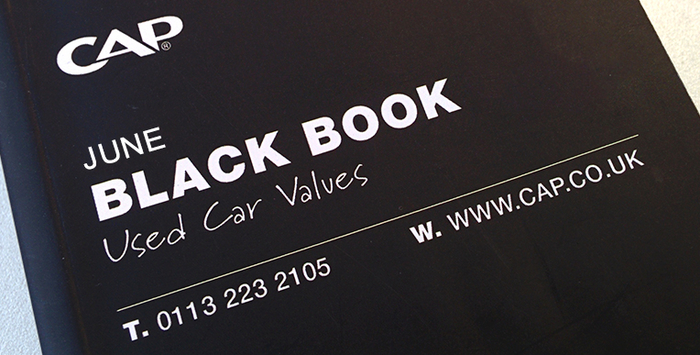 New Car Sales
As reported by the SMMT, new car registrations continued to increase in April, recording the 38th consecutive month of growth. 185,778 cars were registered, an increase of 5.1% on the same month last year, and the highest April figure since 2005. Year-to-date, registrations were up by 6.4%, at 920,366 versus 864,942 over the same period in 2014.
Within these figures, Fleet registrations led the way, up by 9.0% for April and 13.4% so far this year. Private registrations continued to post relatively modest growth, 2.7% for the month but just 1.4% year-to-date, whilst Business registrations were actually down for both the month and the year.
Rental registrations were down slightly in April, led by two of the main volume players, Ford and Volkswagen, posting lower numbers than in the same month last year. This picture is replicated in their year-to-date numbers, where they are joined by the other main rental volume manufacturer, Vauxhall, also registering reductions. Taking up the shortfall created by these three though are manufacturers such as Kia, Mazda, Mercedes, Nissan, Peugeot, Toyota and Volvo who have all posted large increases in rental volumes compared to the first 4 months of 2014. How this plays out with regards to future used car values will come down to how well these manufacturers handle the increased volumes, much of it short-cycle, and how demand for their particular brand fits in with competition from their own, and others, new car finance offers and pre-registration activity.
Used Cars – Retail
As we predicted, the General Election held early in May had little or no impact on the retail market, following the pattern of previous elections. 
Retail demand remained healthy, testament to confidence in the economy despite the political uncertainty. Helping to feed this demand have been part-exchanges and PCP returns – those desirable vehicles that do not find their way into the wholesale market, instead heading straight for the retail forecourt.
Over half of dealers surveyed by CAP towards the end of May reported that physical footfall onto their sites was at least as good, if not better, than it was in April. On-line activity was better still, with 63% of respondents advising that enquiry levels were the same or had increased since the previous month. Unfortunately however, the number of dealers reporting their margins as being squeezed did increase month-on-month, with 41% stating this as being so, up from 23% in April. 
As could be expected when volumes in the market are high, the vast majority of respondents reported no issues with stock availability, with almost one third stating that the quality of this stock had also improved. Whether this will continue is open to question due to the number of previous unsold cars reappearing.
Used Cars – Trade Values
The month of May followed a similar path to that of April. Black Book Live values, reflecting open market prices, continued to drop pretty much across the board, as stock levels remained high and demand slowly declined. For most vehicles though, the drops were fairly modest. 
One of the most interesting areas was in the SUV market. Values on certain vehicles fell at a far faster rate than those in other sectors. Part of this was due to a traditional seasonal slowdown in demand, but also increased supply was a factor. Over the last few years there have been a number of new vehicle ranges arriving to compete with the established players, vehicles such as the Vauxhall Mokka, which is now 3-years old and appearing in greater numbers in the used market, plus more recent introductions such as the Citroen C4 Cactus and the Fiat 500X. These models, along with increased volumes of the longer established ranges, have put additional pressure on the whole sector. Within CAPs sold data, volumes of SUVs have steadily increased over the last 7-years, not only in volume but as a percentage of overall sales. 
Examples of some SUVs that struggled price-wise in May, and hence moved down in value in Black Book Live, were the BMW X6, Nissan Pathfinder and the Range Rover Evoque, the latter continuing a downward path in price apparent since the start of the year, after previously performing well since its introduction. As was the case for the majority of vehicles, older models were the worst affected in terms of downward percentage movements.
In general, the drops in Black Book Live during May were as expected and as predicted. Retail demand and consumer confidence remaining relatively healthy, which undoubtedly helped dampen the downward trajectory of some values.
Auction Activity
The number of cars sold at auction in May compared to April, when looking at the same number of working days, were very similar. This can be seen as a positive, as traditionally demand can tend to slip away through May. 
However, the physical volume of cars going through the auctions has been on the increase since February, and remained high throughout May. With sales rates remaining fairly static, the issue of sheer numbers of "unsold" cars reared its head. At some point, vendors need to sell those cars that may not be the most desirable, or in the best condition, and the main factor to achieve this is for reserves to reflect the latest market conditions. There have certainly been reports that some vendors changed their mind-set towards the end of May, with the realisation that values are unlikely to go up so there is a need to sell, not at whatever cost, but certainly at lower than initial expectations.  Those still holding out for CAP Clean for cars in "average" or "below" condition are mostly coming away disappointed, and those poorer condition cars will continue to do the rounds.
What Next?
From the used car sold data received at CAP, we have noted that the number of overall cars that are sold in poorer condition tends to increase in the summer months, from May to August. This is as a result of buyers having bought the good quality cars earlier in the year, when supply and demand were good, but the poorer quality ones still need to find a home. When these usually older, high mileage, previously unsold cars are added to the used car volumes generated by over 3-years of registration growth, there will almost certainly be some pressure on price. If buyers are prepared to refurbish cars, and can do so cost effectively, then there will undoubtedly be some good value cars for them to purchase over the coming months.
There is also likely to be some pressure on late-plate cars in June and July, as those pre-registered cars from March find their way back into the used car market, more than likely at attractive prices, as dealers ensure they do not end up with overaged stock. These pre-registered cars can appear back in the market at lower prices than slightly older equivalents, when taking into account low deposit offers and other incentives. This is an unnatural dynamic which is likely to affect older values if the practice is sustained.
There is also the potential issue of additional volume coming into the market from the demise of the car supermarket chain, Carcraft. It is unlikely that this will have a detrimental effect on values however – initial thoughts are that the market is buoyant enough to be able to absorb these additional cars without too much effect. Much may depend on how responsibly these are remarketed however, but initial signs are good on this front.
Overall, continued downward pricing movements are likely across the board, with volumes in the market not likely to decline any time soon. However, these downward movements are only likely to be in-line with the movements over the last 2 months and are nothing untoward or unexpected. Black Book Live will continue to track prices throughout the month, as always there will be vehicle ranges that under, or over perform in the market, dependent on supply and demand.
Derren Martin, Senior Black Book Editor