Dealers revved up for new motorcycle registration growth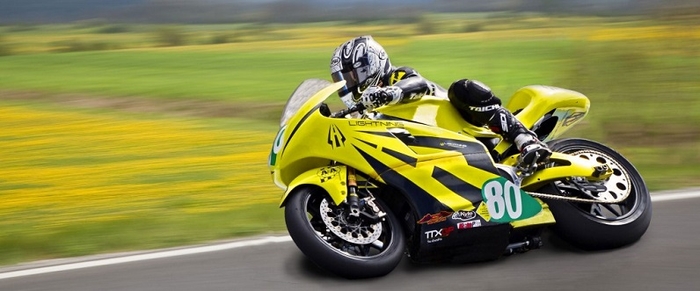 101,277. Not just a six figure number, it's a bit of a special number around the motorcycle industry. It's the amount of new motorcycles registered in 2014 and the first time since 2009 they have broken the barrier (over 10% up).
As the economy has started to show signs of recovery the feeling in the industry has been getting more positive and no more so than last year with the possibility of a growth year on the cards from the first month. In fact every month last year has shown a positive increase over the same month from the previous year.
The industry could be called solar powered, as more miles are ridden as the weather gets better, especially for the leisure riders. And the more miles covered the more chance of the need to purchase a new machine. After three record setting poor years the sun and warmth was a much needed helping hand for the industry. 
These figures are not just good news for our industry but over a wider spectrum of businesses too, because if we look at the engine size charts produced as part of the MCIA registration statistics the two engine sizes that have seen the biggest growth compared to 2013 are the ones over 650cc.
More specifically 651-1000cc has seen 3,075 more machines registered in 2014 or an 18.3% growth. The over 1000c band is 2,220 better off than the previous year, in percentage terms this is a 13.7% increase.
Looking at the year's growth in the total domestic powered two wheel market of 10.2% this is nothing short of impressive when we take into consideration that these larger motorcycles are usually the more expensive offerings available. 
So what can be expected for this year?
Well the majority of industry professionals we have spoken to from many disciplines within the industry - including manufacturers, finance houses and dealers - are upbeat for another growth year. The growth figures mentioned range from a conservative 5% to a year of similar increases as seen last year.
Is this achievable? Well looking at the increased visitors at the NEC show and the plethora of new interesting machines on offer, I think so.