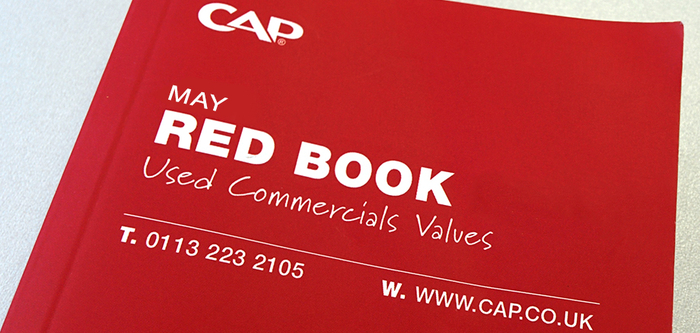 Auction activity has been much quieter recently with fewer vehicles appearing and less outright sales, however auctions still report healthy conversions of provisional sales. The Easter break may have been a major influence in reducing trade with some auctions being sparsely populated during the holiday period. 
The average number of auction entries decreased 8.25% last month and on-the-day sales for trucks fell by over 15% whilst for trailers it decreased by over 6%. As always it should be remembered that these are 'hammer sales' on-the-day and any number of provisional bids may be converted post sale. 
Dealers report being 'busy treading water' at present with some citing that business is currently quiet. There are those that are busy turning over stock, but they are in the minority. 
The inability of traders to locate late stock remains a problem, especially so as older stock is increasing and it is not selling so readily. The fact that there are too many similar vehicles available at present is not helpful. Plenty of fleet vehicles, mainly tractor units, continue to appear for sale but only the best are attracting attention and selling first time.
Export trade is spasmodic with pockets of busy activity followed by a short lull. Sustained export activity is essential in order to clear some of the available stock and keep the auctions fresh.
Manufacturers, usually with a ready supply of newer vehicles for sale, are feeling the effects of the recession when fewer vehicles were registered resulting in less vehicles returning now. Those that do return provide healthy sales values, especially when added packages such as manufacturer's maintenance or warranties are included. The shortage of rigid vehicles is affecting manufacturers just the same as the independent dealers and traders with little, if any, quality examples currently available. Those that do appear command strong values. 
Following research, values of vehicles under 7.5t have shown an increase recently and this is reflected in this edition. 13-18t and three axle fridge values see a general drop as do multi-wheelers with the exception of Euro 5 examples which remain steady. All tractor unit values have been adjusted downwards with the exception of Mercedes-Benz.
With a few exceptions values across all other ranges are beginning to show a downward trend. We will monitor this and conduct further research before making any adjustments to ensure that the trend was not caused by the Easter holidays. 
SMMT data for March 2015 shows that over 53% more trucks over 6 tonnes have been registered so far this year compared with the same period last year. The largest increases are triaxle tractor units and rigid vehicles over 16 tonnes.
Details of HGV registrations for 2015 compared to the same period in 2014 are illustrated below. 
7.5t to 12t Vehicles
Well presented vehicles are selling but values are not great whilst the large numbers of well worked older examples are attracting little interest. DAF boxes continue to appear in numbers as do DAF fridges, all of which are met with differing interest. 
With the exception of dropsides there appears to be a general trend towards falling values and we will monitor this before making any adjustments to values.
Mileage is king and quite often older low mileage vehicles prove more popular than newer high mileage examples. Often sleeper cab examples with shorter bodies and are dismissed as a useful purchase whilst standard length bodies with sleeper cabs also struggle to sell, but a couple of dropsides did break the mould recently and sold well.
Odd vehicles always stimulate interest as was the case when a couple of ex-MOD MAN LE10.180 10 tonne 4x4 dropsides with canvas tops appeared. Bidding was strong and the successful bidder obviously had a job for them both.
13t to 18t Vehicles
Older vehicles have struggled a little of late especially so when exporters who would usually purchase such vehicles are giving them the cold shoulder. 
Numerous DAF, Iveco and Volvo tipper/gritters with ploughs of varying ages have appeared, some having more success than others. Tippers still remain popular but fridges have failed to live up to expectation this month and a fall in values has been recorded. Curtains, boxes and dropsides are met with varying degrees of enthusiasm, unless they are later models and well presented; the type of vehicles that dealers are crying out for. 
Chassis cabs are plentiful at present and interest is dependent on how well the previous body has been removed. Demount chassis cabs are no more popular and often struggle unless a body is attached.
Vehicles with fork truck brackets often achieve a small premium whilst beavertails remain popular together with anything sporting a crane.
Multi-Wheelers
With build times for specialist vehicles starting to get longer, good examples always provoke healthy interest. Still the most popular are tippers closely followed by hookloaders beavertails and with anything fitted with a hefty crane. However, whilst they may remain popular research indicates that values are not as strong as they have been of late. 
An 11 plate DAF FAD CF85.360 8x4 hookloader stimulated considerable interest when it appeared at a sale. Mid-aged vehicles are often hard to come by in this sector as operators tend to hold on to them longer.
Refuse vehicles continue to hold their own with newer examples attracting most interest. A couple of tidy 10 plate 6x2 Dennis Elites both sold well when they appeared, however well used, older examples lose interest, and value, very quickly.
Complete drawbar rigs, irrespective of manufacturer or bodywork, struggle when they appear. The fact that most are bespoke to the original operator gives auctioneers a particular challenge to muster any real enthusiasm.
Tractor Units
Currently there is a good selection of 6x2 vehicles, and as interest remains indifferent, irrespective of age, values have reduced slightly. Older examples, probably for export, are proving more popular than their newer siblings, which although less numerous, are not selling well, possibly due to vendors having unrealistic reserve values. 
4x2 vehicles aged around eight to ten years old are plentiful at present as major fleets continue to re-fleet. The best examples are selling but higher mileage, less desirable marques are beginning to find it a struggle finding buyers.
With the exception of late registered models Scania and Volvo 6x2 vehicles are plentiful and these once sought after brands are suffering from over supply with only the best examples being of interest. By contrast Mercedes are currently few and far between and continue to attract plenty of interest when they appear.
Multi-drive tractor units remain popular and a recent example sporting a crane prompted strong bidding.
Trailers 
There is little to add to last month's editorial because evidence shows nothing has really changed other than values appear to be under pressure, including those of previously popular tippers and flats. 
Unusual offerings such as low loaders and some types of tankers have proved popular but with a few exceptions run of the mill trailers irrespective of age, condition or body type have struggled to find buyers and auction conversion rates reflect this. 
Those that have sold were the better, later or unusual examples such as tri-axle stepframe plankside tippers with on board weighing and tri-axle flats with a cranes and brick grabs. 
Two Schmitz tri-axle fridges new in 2012 & 2013 respectively produced strong bidding when they appeared at auction, thus proving that age, condition and specification are everything in this sector.
Rob Smith, Red Book Editor - HGV's