Is it time the hammer came down on lower prices?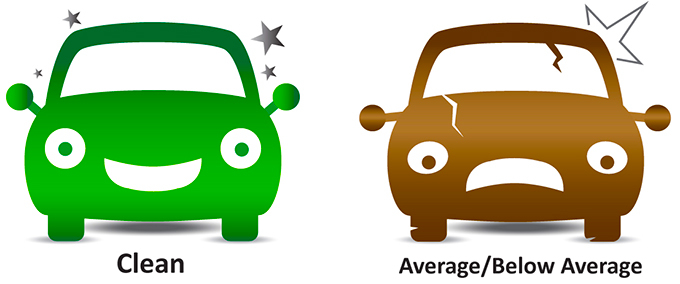 As predicted, prices continue to decline

Volumes in the market remain high

However, convertibles are the exception, values increasing again after a small blip last month
As predicted by the team at CAP Automotive, the month of May has thus far seen prices under continued pressure, mainly due to the sheer numbers that are appearing in the market, a result of the larger number of car registrations over the last 3-years – these new cars inevitably turn into used ones.
The actual number of units sold "trade-to-trade" year-to-date are up by close to 10% on 2014, illustrating that both supply and demand are strong. This is not the full story however – conversion rates sit at around 60%, meaning that a number of cars do remain "unsold". 
These unsold cars are tending to be older, poorer condition, often higher mileage cars. In times of heavy supply, the good quality cars sell first, the less desirable ones, those that often require refurbishment, struggle. These cars will continue to appear in the market until a buyer is found however, and inevitably buyers will only be hooked by reduced prices. Vendors will increasingly have to accept less than they may have hoped for in order to move these cars on, and ensuring that they price cars to the recently revised CAP Average and Below, rather than Clean, values is particularly important.
Whilst values are generally continuing in a downward direction, it has to be said that the dips are on the whole not overly dramatic. Demand for used cars from consumers remains healthy, and again as predicted, the recent General Election did not dampen this desire. 
Bucking the downward trend, and recovering after a small downward movement in April, are convertibles. Whilst the window of opportunity, certainly in the wholesale market, will be closing shortly, most convertibles have been in demand over the last few weeks. As a result, prices have been increasing and this is reflected in Black Book Live so far this month.
In summary, used car values are dropping but that is nothing unusual for this time of year, particularly off the back of 38 months of car registration growth generating high numbers of used cars. 
For up-to-date pricing movements in the market, use Black Book Live, where changes are reported on a daily basis.
Derren Martin, Black Book Senior Editor
Derren manages the valuation process for current used car values at CAP, which includes managing a team of 7 Black Book Editors who analyse around 120,000 individual sold trade records each month from a wide variety of industry sources. Derren and the team also engage in market insight discussions with various auctions, leasing and rental and remarketing companies and vehicle manufacturers throughout the month. The Black Book Team has around 200 years' experience working in the automotive industry.