HGV Editorial September 2014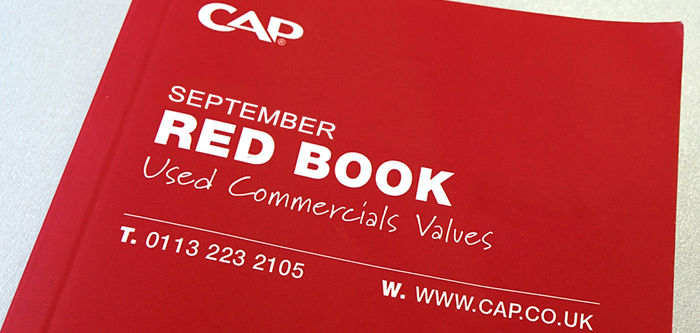 HGV Marketplace
The current market is nothing more than flat, with only isolated pockets of strong activity. The continued lack of export trade and the summer holidays haven't helped. Dealers, who would normally be looking forward to an autumn upturn, offering them fresh opportunities, are bemoaning the fact that the phones are not ringing and there are little signs of any increase in trade at present. They also cite the difficulty of locating late stock whilst older stock is not selling so readily. Another point being discussed more and more often is the rising cost to repair purchases prior to sale. Vehicles that would have previously been purchased with minor damage are becoming less desirable as dealers become more selective. We will monitor this situation to see if any trends occur that influences values.
Despite the holiday season auction attendances have remained steady but the percentage of hammer sales has reduced, especially so with trailers. On the other hand manufacturers, who have a steady supply of newer vehicles, continue to sell at a similar pace, mainly to retail buyers and with warranties, at values corresponding to previous months.  
Finally, September promises to be a busy month. The 10th will see full scale Driver CPC enforcement come into effect. The DVSA has stated that it will enforce Driver CPC and that Traffic Commissioners will take strong action against drivers and operators who do not comply. The Scottish Referendum takes place on 18th and add the fact that London and other cities are investigating the possibility of imposing a diesel tax, there is plenty to contemplate what affect, if any, these events will have on the market.
7.5t to 12t Vehicles
Nothing outstanding in this sector. As always late plate offerings have been snapped up but there has been hesitation to break the bank except in exceptional circumstances. Tippers have changed hands readily, Fridges and Boxes and Curtains not so easily. This edition sees a lift in Tipper values as well as a general increase in Euro 5 values.
At Manheim a 08 plate Iveco Eurocargo 75E16S 12ft alloy tipper with greedy boards in a tidy condition with only 23,000 kms provided brisk bidding and selling easily. A similar 2009 58 DAF FA LF45.160 had no problem selling just as well at BCA Measham. The same sale saw some competition to purchase a 60 plate Iveco Eurocargo 75E16S Box Tail Lift with fewer than 4,000 kms. Despite it having a low, narrow body, the eventual buyer seemed pleased and hastily left the auction in pursuit of similar stock elsewhere.
13t to 18t Vehicles
Curtains, Boxes, Dropsides and Fridges are met with varying degrees of enthusiasm when they appear. Older vehicles and those of Euro 3 and Euro 4 standards have struggled a little of late. Numerous Iveco, DAF and Volvo Tipper/Gritter Ploughs of varying ages and condition have appeared, some having more success than others. Tippers still remain strong and this month sees values reflect this together with a general drop in values except for Euro 5 where the opposite has occurred.
A large batch of 2005 DAF 13t, 14t and 18t boxes from an international supply chain company appeared at The Fleet Auction Group these also had mixed success. The same sale saw a 09 plate DAF LF55.220 14t Box Tail Lift with automatic gearbox sell following some interesting bidding. 
Star of the month must go to a 60 plate Mercedes Econic 1824 crash cushion Dropside. Bidding started briskly and carried on for some time, the vehicle eventually selling for a considerable amount of money. A close contender was a 2009 58 MAN TGM 18.244 4x4 Dropside with Palfinger PK27002 crane which provoked hectic bidding amongst the excited potential buyers. 
Multi-Wheelers
Skips, Tippers and Hook Loaders continue to fare well in this sector, accompanied by a recent surge in supply of eight wheel Tippers. Refuse trucks still struggle. Bevertails and Crane vehicles from a well known plant company have continued to appear, these proving very popular with buyers and prompting some competitive bidding all to a successful conclusion. This month sees an increase in Tipper, Skip and Hook Loader values and a general lift for Euro 5 vehicles.
Manheim offered a couple of 05 plate Mercedes Axor 1828 day cab double deck Car Transporters. Both had been operated by Manheim and both sold with ease. The same happened to a smart looking 60 plate Mercedes Axor 2529 6x4 tipper with crane which had only covered 55,000km. A batch of similar 09 plate DAF FAD CF75.310 vehicles all sold at Protrucks. 
Tractor Units
Whilst there is plenty on offer, with few exceptions only the cleanest ones are finding homes. Volvo and Mercedes remain fairly buoyant whist other marques are steady away.  MAN TGA 26.440's  new in 2008 & 2009 continue to appear in numbers possibly reflecting MAN's high market share of new 6x2 vehicles five or six years ago. 
Older vehicles in this sector have rallied recently and this month's values reflect this, together with an adjustment for the MAN TGS which has not performed as well as its TGX sibling.
A large bath of such from a respected construction company in reasonable condition and fitted with blowers all found new owners, whilst surprisingly a batch of 08 plate and 09 plate 6x2 Scania R420 sleeper cabs and 6x4 R480 sleeper cabs and a single 2010 R560 V8 Highline all with tipping gear and air con failed to find buyers on the day despite much interest from the gathered throng. Possibly the vendor had higher expectations.
A couple of STGO Cat 1 Tractor units made an impression at CVA but both failed to sell on the day. First was a 2007 57 plate Volvo FH660 XL Globetrotter the second a similar FH520. Both were tidy and with reasonable mileage. Perhaps the seller accepted the provisional bids post sale.
A couple of odd vehicles which both appeared at Manheim are worthy of note. First was a 2005 55 plate Iveco Eurocargo ML120E18 sleeper cab Urban Tractor Unit and a 06 plate Mercedes Atego 1323 Urban Tractor Unit with Palfinger PK8500 crane pulling a 12.8m single axle Flat semi-trailer. The Eurocargo sold but the Mercedes didn't, despite it being generally acknowledge that the highest bidder was offering good money.
Trailers
Unusual offerings such as low loaders and some types of tankers have proved popular, but with a few exceptions run of the mill trailers irrespective of age, condition or body type have struggled to find buyers and auction conversion rates have seen a significant fall. Those that have sold have shown a slight increase in value and this edition reflects this with a general lift in throughout.
A couple of the exceptions were a 2012 Weightlifter tri-axle Alloy Step Frame Plankside Tipper with on board weighing which sold well as did a 2002 SDC tri-axle 12.8m Flat with Atlas 3008 Crane and Grab.
HGV or not
Here at CAP we recently debated the term HGV. Instead of using HGV should we use the current government term LGV, (Large Goods Vehicle), or the often used HCV, (Heavy Commercial Vehicle)? However, as the term HGV is still widely used throughout the industry and ironically by some government agencies when referring to trucks, we will continue to use HGV for the foreseeable future. 
Then there's the currently used word truck. A truck used to be referred to as a lorry. What happened to that once common word lorry and how did it become truck? It possibly changed in the 1970's when manufacturers started using Americanism's, truck being one of them. I liked the word lorry and miss its continued use; the tongue twister Red Lorry, Yellow Lorry just doesn't work with a truck! As vehicles have evolved to Euro 6 our terminology has evolved along the way too.