HGV Editorial August 2014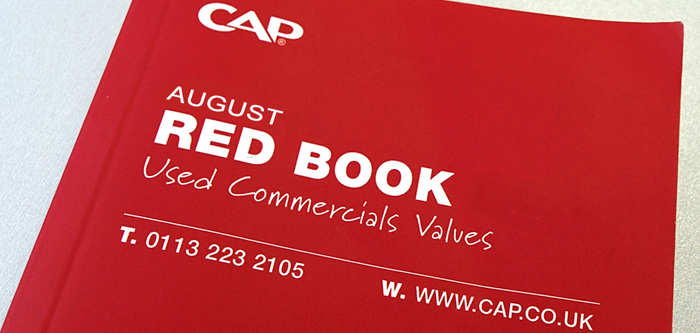 HGV Marketplace
The export market is flat at present which is affecting prices and the desirability of some stock. The high value of the pound is not helping, but other factors are in play such as Chinese manufacturers setting up assembly plants in Africa to produce new trucks. Whilst such vehicles may be perceived as not being as durable as imported European trucks, they are financially attractive, especially where funders prefer to provide capital for new rather than used.  
The aspiration in some markets for newer vehicles is leaving some older equipment unsold. As export markets become more selective in vehicle age and condition, they start to compete for vehicles previously destined for the domestic market. It's already difficult for dealers to source late stock and competition from exporters will do little to aid the situation and it could increase values.
Recently auction attendances have been better. Perhaps more desirable stock and the good weather have helped as the higher attendances are a contributing factor to a slight increase in conversion rates on the day.
7.5t to 12t Vehicles
It was interesting to see some unusual auction entries. Several Daewoo Avia Box vans appeared as did a Smith Newton electric powered Box. Like other vehicles in this category, these struggled to sell; only the best presented low mileage offerings are attracting any real enthusiasm, especially at 7.5 tonnes where Tippers remain strong. In other guises Euro 4 Iveco's have fared better of late whilst Euro 5 vehicles have produced the strongest sales prices. This month's values reflect such.
An example of something desirable was a 2007 56 plate Mercedes Atego 818 Dropside with a Bonfiglioli P5000L crane. It was not only tidy but had low mileage. Needless to say it sold easily and the vendor would no doubt be happy with the return. On the other hand a number of 2008/9 Isuzu N75.190 short bodied Curtains with auto gearboxes appearing uncared for are struggling to find buyers.
13t to 18t Vehicles
A selection of Fridges from a well known baker all sold, despite their differing condition. Tippers, Skip Loaders and Recovery vehicles sold well, but buyers are condition conscious. Several Jet Vac Tankers have appeared with varying degrees of success, possibly due to the vendor's expectations. One example that did sell was a 2007 56 plate DAF FA LF55.220 Whale 8150L Jet Vac Tanker with very low mileage and looking like it had just left the showroom. 
BCA produced an unusual vehicle in the form of a 2003 MAN LE10.180 4x4 Dropside with Palfinger PK9501 crane. Despite it having exceptionally low mileage and being in good condition the highest bid surprisingly failed to drop the hammer.
A couple of 2007 Dennis Elite 2 with single compartment Refuse bodies and trade bin lifts sold well at one sale. The buyer may have had a job lined up for them as similar Dennis multi-wheel Refuse vehicles struggled to achieve bids of half their sale price on the same day.
Multi-Wheelers
Tippers remain strongest in this sector where age is not always a barrier to a successful sale. A sprinkling of Fridges, along with some Beavertail and Crane vehicles fared well, but with a few exceptions the run of the mill derivatives are not selling so easily. The same can be said for Refuse vehicles, which despite their high capital cost, values struggle on anything over five or six years old.
Protruck easily sold a couple of 2007 57 plate DAF FAX CF85.360 Day cab 8x2 rear lift Chassis Cabs. A 06 plate Scania P310 6x2 Sleeper cab rear lift Flat with a PM-16 crane provided a very good return on the day, as did a fresh looking 07 plate DAF FAR CF75.310 Sleeper cab Curtain with tail lift and manual gearbox.
A 10 plate Scania G280 sleeper cab 6x2 curtain produced hectic bidding at BCA eventually selling for a very good price. However, the star of the month was undoubtedly at Manheim where a 07 plate DAF FAS CF75.310 Flat with a Palfinger PK44002 crane provided much excitement and sold for an outstanding sum of money.  Several similar vehicles from the same operator all sold easily.
Tractor Units
Research indicates that whilst Euro 5 prices have strengthened, values of older vehicles are behaving somewhat erratically at present. Most marques have seen changes in values this month although Scania, whose values appeared to be dropping, have seen prices rally. The main changes are stronger values of Volvo and Mercedes-Benz. A recent shortage of Mercedes-Benz in the market has resulted in anything appearing being snapped up quickly. 
A closed sale hosted by Paccar Financial, orgainised by The Fleet Auction Group produced some very well presented DAF's under their new 'First Choice' brand. Most vehicles were late registered, (one was actually new and unregistered). Sale prices were buoyant on this occasion, reflecting not only the excellent condition of the vehicles offered but the fact that each had been well maintained and cared for together with the availability of DAF warranties in some instances.
Another sale saw a selection of several 11 plate and 2012 62 plate DAF FTG XF105.460 Space Cab units all from the same stable and all with low mileage. Each sold well, including some to DAF dealerships, such is the scarcity of such stock on the open market. The same sale also included vehicles direct from MAN TopUsed, mainly TGX26.440 LX cabs. Most sold, especially the well prepared ones with reasonable mileage.
CVA at Doncaster had a success with a 2011 61 plate Volvo FH13 500 6x2 Globetrotter XL auto with prestige trim, leather seats and air con. In white, tidy and with reasonable mileage bidding was hectic and the vehicle sold easily. On the same day it also sold a red 2010 60 plate Volvo FH13 460 6x2 mid-lift Globetrotter XL auto with air con, fridge and full air kit. The Reasonable mileage, vehicle condition and late registration all contributing factors to a couple of successful transactions.
Trailers
The DfT trial of longer semi-trailers has reported that it has reduced vehicle emissions due to a reduction in overall vehicle mileage. Trailers at 14.6m and 15.65m are currently on trial with a number of operators. Should these longer trailers become the norm in the future it will no doubt affect the values of 13.6m trailers. 
At present the huge selection of trailers mentioned last month has dried up and current stock appears to be mainly run of the mill. Values have been adjusted to reflect increased values of Curtains, Platforms and Bulk Tippers which are performing well. Likewise adjustments have also been made to Fridges and Boxes which have seen prices drop recently. 
One exception that sold quickly was a 2004 ARB 13.6m tri-axle low load machine carrier with hydraulic ramps. However, a couple of 1973 Crane Fruehuf tandem axle 7 pot Tankers failed to sell despite what appeared to be very good bids for something over forty years old.