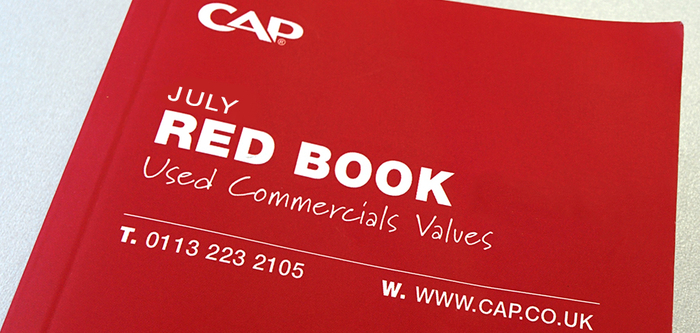 Recent auctions have been a bit hit and miss with attendances up one day and down the next. No doubt the bank holiday at the end of May and subsequent school holiday were a factor, together with the poor weather at the start of June. However, one sale which was particularly well attended and where sales flowed was the Protruck Tip-Ex auction, Harrogate in late May. With this exception, conversion rates on the day have dipped slightly possibly due to the recent slowing of the export market. Trucks which would have sold easily for export a couple of months ago are starting to stick. This is particularly evident in the Tractor Unit sector.
7.5t to 12t Vehicles
The number of red Box Vans has subsided, giving a minor boost to other similar vehicles. Dropsides and Tippers are currently the best performers in this category, mainly due to the relative scarcity of both. That said a 2009 59 plate Mercedes Atego 816 sleeper cab Curtain in black provoked strong bidding and sold with ease.  With the exception of Dropsides and Tippers 7.5t Euro 4 values have dropped recently and this is reflected in this month's book.
A recent sale produced a 2011 11 plate DAF FA LF45.160 Hybrid cage sided tipper with auto gearbox. Despite it being an ex-demonstrator with extremely low mileage and in excellent condition it failed to sell. If the vehicle was not hybrid, doubtless it would have sold easily. Dealers seem happy to bid on the known and trusted with anything out of the ordinary, like hybrids and electric vehicles, being viewed with considerable suspicion.
13t to 18t Vehicles
This sector seems to be a little out favour at present, possibly due to lack of supply of good quality vehicles. Whilst the newer vehicles seem to be finding buyers, older, less tidy ones are struggling to find new homes. The fact that post 2010 vehicles remain a scarcity, a small batch offered for sale at auction sold exceptionally well and created much excitement among dealers, some of whom had travelled some distance to attend. Because this was only a small, one off, sample it is insufficient to warrant any price changes this month and we will continue to seek further examples before making any price adjustments.
Like their smaller counterparts, Tippers and Dropsides, remain the strongest within the sector, especially when cranes are fitted. A couple of low mileage 2008 08 plate Iveco Eurocargo ML160E21K Tippers with automatic gearboxes and remote control cranes sold easily when they appeared at auction.
Other auction entries were a couple of Northern Irish registered DAF FA LF55.220 18 tonne Hot Boxes. Both had low mileage and auto transmission but despite considerable interest neither sold on the day, probably due to the vendors reserve value being a little ambitious.
Multi-Wheelers
Multi-wheelers continue to be popular and unlike vehicles in the 13-18t sector, age and condition seems less of a concern at present. As long as the vehicle will do the job, and it has the right equipment to do so, it is likely to find a buyer. A price increase for Tippers has been applied to reflect their increased demand and strengthening sales values. 
Items of interest at auction include a 2001 51 plate Mercedes Actros 3234 8x4 Batching Plant Mixer and a pair of Irish registered 2007 MAN TGA 32.400 8x4 day cab auto gearbox Chassis Cabs. Bids were strong and whilst not selling on the day, the offers made would have surely being close to the vendor's expectation.
Tractor Units
As previously mentioned the quiet export market is currently affecting Tractor Units. There is plenty of stock available but buyers have suddenly become more selective. A few months ago older vehicles, particularly those from Mercedes-Benz and Scania sold easily but that is no longer the current situation and values of those marques have softened of late. In general 4x2 vehicles have performed a little better, 6x2 sale prices have dropped slightly and 6x4 examples continue to sell well. Values have been adjusted to reflect such.
As with other sectors it is the highly specified vehicles that continue to thrive. Recent sales include a couple of 2001 51 plate Volvo FH12.420 6x4 Sleeper cab STGO Cat 2 vehicles which must have made the vendor smile at his return. 
A private plate 2007 Mercedes Actros 2646 6x4 hub reduction day cab unit with tipping gear created high interest as did a 2011 11 plate DAF FTG XF105.510 Superspace with manual gearbox, leather seats, air con and cruise control. However the highlight was a 2010 60 plate Volvo FM13.460 6x2 Globetrotter with mid lift, tipping gear and air con which could have sold several times over on the day. 
Trailers
For several months the trailer world has been fairly steady. With a few exceptions those available for sale have generally been eight to ten years old, in varying condition and mainly Boxes, Curtains and Fridges.  Recently we have seen much more variety available for sale and this has resulted in increased interest and sales volumes. Over the last few weeks a number of interesting trailers have hit the market. Food Tankers, Fuel Tankers, Low-loaders, Powder Tankers and Tippers of various types have all appeared with some success. However, sale prices have not been as strong recently and this is reflected in this month's values.
One could fill a page of notable trailers this month but a couple of particularly mentionable lots were a couple of 2000 Faymonville 61 tonne four axle Low-loaders with hydraulic ramps and rear steer. They produced frantic bidding, and both sold to eager buyers. A further example was a brand new 2014 Crane Fruehuaf 70 cubic yard tri-axle alloy Tipper. Again this produced lots of bids but it failed to sell on the day. 
Will Legislation Changes Affect The Used Vehicle Market?
The DVLA have released details about how vehicle excise will work from 1st October this year together with changes relating to the buying and selling of vehicles. From 1st October a tax disc will no longer be issued or required to be displayed in a vehicle – the DVLA holds computer records of taxed and untaxed vehicles. An on line service will enable anyone to check the tax status, and other vehicle details, by inputting the vehicle registration number and make. However to protect buyers, when selling a vehicle tax will no longer be transferable meaning all vehicles will have to be retaxed upon purchase, potentially delaying the vehicle entry into service.
The DVLA has also confirmed changes to LCV and PCV driving licences for existing holders. Since April existing LCV and PCV drivers with an automatic vocational licence, who already hold a manual licence in another class, (a car for example), are able to get an upgrade to a manual LCV or PCV entitlement. This change also means that drivers who pass a LCV or PCV test in an automatic vehicle will get a manual licence providing they have a manual entitlement for another class. Will the driving schools that have traditionally purchased manual gearbox vehicles now change over to automatic? Conversely will a driver's new manual entitlement influence purchases of more manual vehicles? Possibly not but time will tell.