Convertibles and Coupe Cabriolets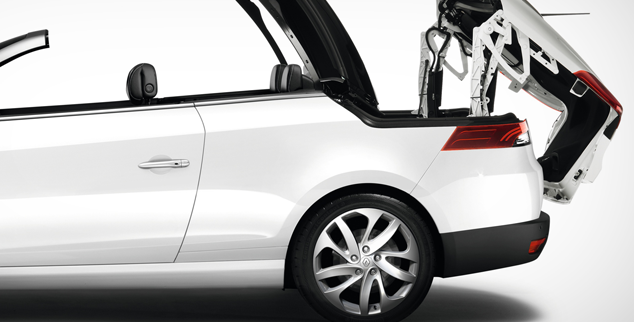 Although retail demand continues to be at a healthy level, volumes of cars have been increasing in the used car market place and consequently values in general continue to weaken.  Even convertibles (soft tops) and coupe cabriolets (hard tops) are not unaffected – values appear to have peaked after enjoying their usual seasonal increases, which started in some cases as early as December 2013.  
Convertible and Coupe Cabriolet sector 
As one would expect both of these sectors perform in a similar fashion and there have been month-on-month increases in values for a good 6 months now. The weather plays a big part in their price performance and having a milder winter last time around appears to have helped this trend, with both sectors combined achieving an increase of + 1.8% (Jan 2014) vs +0.4% (Jan 2013). These increases have generally continued throughout the year and despite overall volumes also increasing, retail demand has outstripped supply enabling dealers to be relatively safe in stocking these cars throughout this period. There are a handful of manufacturers and fleet companies  who recognise these facts to the extent that they will hold back cars which are defleeted during the winter months and either position them as tasty bites in general/closed sales or hold dedicated convertible sales, usually starting in February, to take full advantage of these seasonal increases.   
One of the questions I am often asked is which are the best seasonal performers. It is always difficult to answer as there are many variables, in particular around the supply in the market. However, from this year's statistics I have chosen some notable performers based on a 3 year old car with 60k miles and looked at either the % or £ increase for the 7 months starting from December 2013 to June 2014:
| | | |
| --- | --- | --- |
|   | Average % movement | Average £ movement |
| RENAULT MEGANE COUPE CABRIOLET (2006-2009) Petrol | + 14.2% | + £488 |
| AUDI A5 CABRIOLET (2009-2010) Petrol | +12.4% | + £1525  |
| MERCEDES SLK ROADSTER (2008-2011) Petrol  | +11.3%  | + £2150 |
| AUDI TT ROADSTER (2007-2014) Petrol | +8.6% | + £1079 |
If we were to consider that the overall market has reduced slightly then these cars have outperformed the market by quite some margin and may provide some insight as to what a dealer should consider buying at Christmas. There may be a need to relax a typical stocking day policy of 30 or even 60 days but providing these cars were stocked in relatively small numbers and the weather was kind to their cause then they could in theory provide an early profit opportunity that is potentially as safe as houses. Even if consumers were slow to make their summer purchase the seasonal increases in value could take care of any stock provision required during the wait. 
For a dealer, buying a convertible now holds greater risk as it is likely values will either remain stable or start their general decline as the window of opportunity to retail them is narrowing, as we head into holiday season, and then the end of summer. Opportunities do still exist for these cars over the next couple of months however and the sunny weather could stimulate some late impulse purchases by the consumer, but like I said the risk is higher at this time and prudent dealers will only stock these cars in sensible numbers.