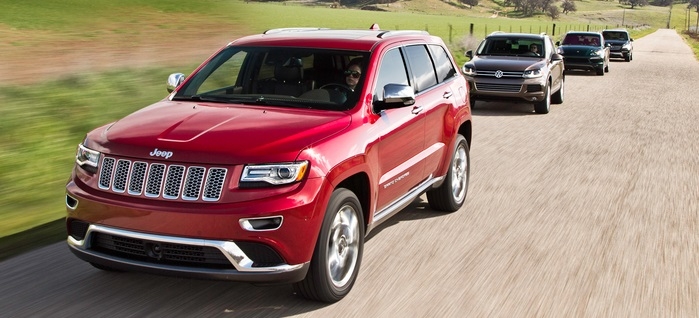 As things slowly start to return to some normality after the Easter holidays the number of cars for sale at auction halls is still at a yearly high as most dealers are only buying cars to replace a sold one.
Anything in CAP clean condition with good specification is still tending to sell at top money and any car that has high mileage and is in poor condition continues to struggle to find a home at almost any price.
SUV sector
The sector that I am responsible for has seen many ups and down over the years, in 2008 it fell in value an unprecedented amount and then bounced back even more. It has seen great growth as many manufacturers grow their SUV and Crossover sectors of the market as more and more consumers purchase this type of vehicle as their lifestyle choice.
Last month saw great pressure on this sector with overall values at 3 years 60,000 miles dropping an average -2.9%, -0.4 % more than the same time last year.  The lack of winter weather also had a negative effect on this sector, this coupled with an influx of SUV from dealer forecourts and a drop off in demand brought about the downward movements.  Many saw this sector as being artificially high so welcomed these reductions in value and I am sure it will help to ease some of the price compression we have seen over the last couple of years between vehicle ages.
Many lifestyle cars like Ford Kuga (08-12) Diesel, Honda CR-V (07-12) Diesel and Volkswagen Tiguan (08-11) Diesel fell in value more than they had done over the previous four or five months combined. There were some cars that have fared better than the competition as always, a couple of these are Audi Q7 (09- ) Diesel and the Porsche Cayenne (10- ) Diesel both supported by demand and low volume.
This sector has some of the best cars for holding their money and in some cases people who bought early and traded in after a year got most of their investment back. Some examples of these cars are Range Rover Evoque (11- ) Diesel, Audi SQ5 and  Porsche Cayenne (10- ) Diesel where great demand and long order times meant little to no depreciation for some time. Another one to watch is the newly launched Porsche Macan.
Although Black Book Live shows values still falling for some vehicles in this sector May does show some signs of recovery as the month unfolds.