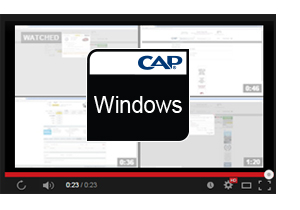 Need help with Windows? Click on the following Support Videos and make sure you're getting full value from your subscription:
 

How to download CAP Windows for the first time  
(video length 1.46)

Downloading CAP for Windows software and accessing the data you want is easy. Watch this short help video to find out how.

 
 
 
 

What to do if your Windows data isn't showing the current month 
(video length 1.40)

From time to time the data download application may not find the latest data available for your subscription. Here's a little trick to force the application to download your files.