Colourful used cars: should your forecourt include more pink or purple?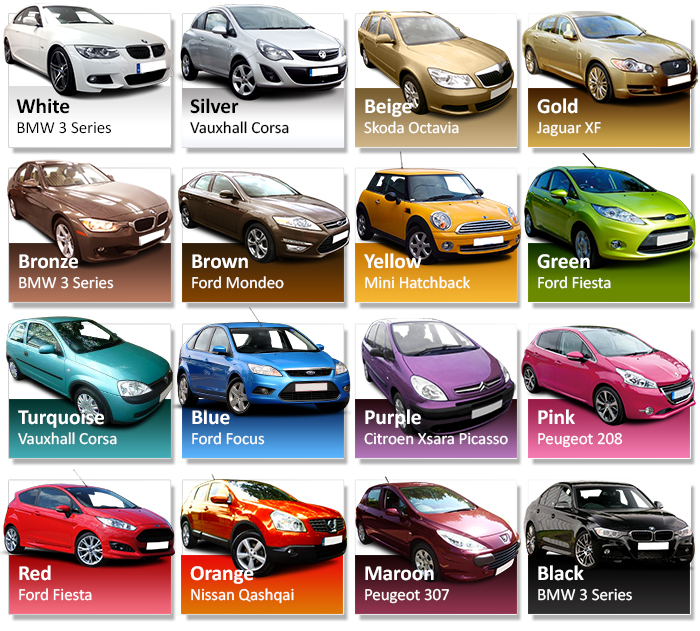 What was the most popular yellow car put up for sale by consumers last month?
Which purple or pink cars are most commonly valued online?
Some interesting research collated on the CAP consumer site last month* reveals the popularity of different coloured cars that motorists are gearing up to sell.
The results are shown in the diagram above.
Perhaps unsurprisingly, when it comes to BLACK or WHITE, more BMW 3 Series were being put up for sale last month than any other black or white car. RED Ford Fiestas and SILVER Vauxhall Corsas also came out on top.
But what of the more obscure colours?
When it comes to PINK, more second hand Peugeot 208s were valued online last month than any ther pink car. 
The most popular BEIGE cars being sold by consumers were Skoda Octavias.
GREEN was the most popular for Ford Fiestas throughout October.
And more ORANGE Nissan Qashqais were put up for sale than any other orange cars.
(*Data based on October 2014 CAP consumer research: cars that motorists are looking to sell, all models at all ages)
How does colour influence resale values?
We all know the factors that can bring down the resale value of a vehicle - mileage, condition, equipment, depreciation. But what of colour?
Can cars of certain colours command higher values than others? 
When people purchase a brand new car they can of course choose the colour they want. However when it comes to buying a second-hand car the choice on offer is usually much more limited. 
Motorists may pay more for a used car if it happens to be the ideal colour that they are looking for. Similarly people may pay much less if the car they've found is completely the wrong colour.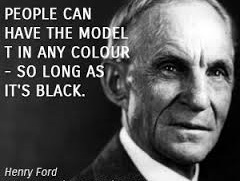 Fashion has a lot to do with it.
It was fairly common for example, on the roads of yesteryear, to see cars in colours that many would deem shocking by today's standards – browns, greens, pastel shades.
Today, however, motorists tend to prefer white, black and silver, with red and blue always popular too. And whilst these are the 'safe' choices, increasingly consumers are now becoming more adventurous with their choice of colour.
Every combination of colour from the palette wheel can seemingly be found nowadays: Nautic Blue Pearl, Milano Red, Flaming Yellow, Carbon Flash; not to mention the countless pack and trim combinations available.
Colourful buying decisions
Changing fashions can be difficult to predict, however there are cues that can be used to help understand consumer behaviour. Take a look at the following colour enticements and what each one really says about its owner: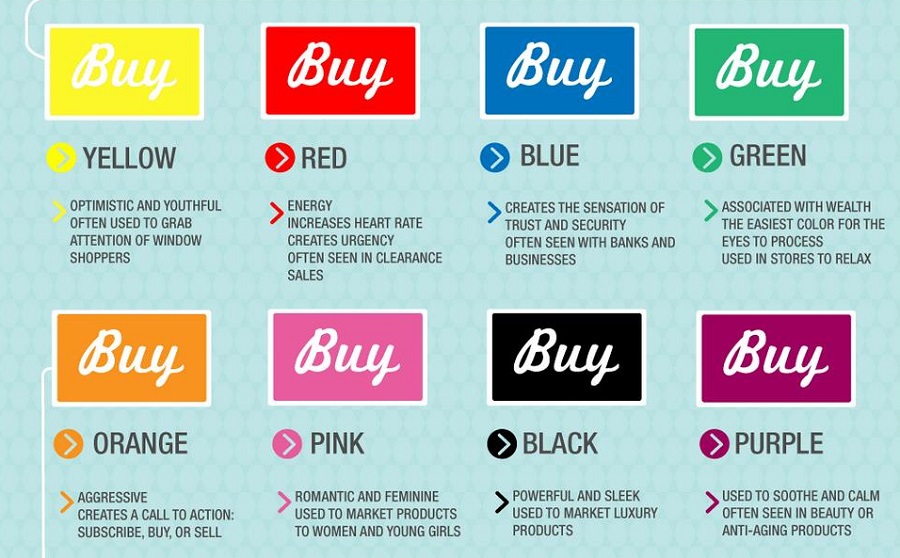 Image copyright 2014 KISSmetrics
Marketers know all about these insights or course, and have been using colour to profile customers and subtly entice prospects in their adverts for decades. Could this trick of the trade work for you too?
What do you think?
Does colour play a big part in your stock buying decisions?

Would you consider buying a pink or purple car? 

Which colours sell fastest off your forecourt?
Value your car today, visit www.cap.co.uk