DVLA release list of banned licence plates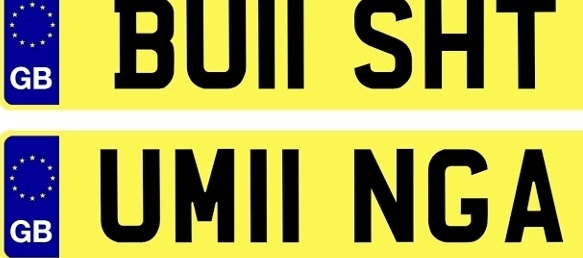 Car licensing authority DVLA has released a 46-page list of controversial number plates that have been censored from UK roads. These include plates that are deemed obscene, homophobic or politically or religiously sensitive.
So far this year the DVLA has suppressed potential plates including P15 OFF, PR15 SON, PU15 SSY, SH15 TTY, UP15 BUM, PE12 VRT and WA15 TED. VA61ANA, BL03 JOB, JE55US and AL14LAH have also been banned.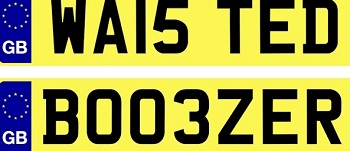 Censorship decisions are taken by members of a DVLA steering group who meet at least twice a year to consider potentially offensive number plates.
Some do slip through the net though: Look hard enough and you may see PEN 15, BO11 LUX and ORG45M somewhere on our roads. 
Private number plates remain popular and the DVLA can raise in excess of £100m from the sale of personalised registrations; money which is then handed over to the Treasury.
Recently the number plate KR15HNA sold for £233,000. The most ever paid for a DVLA registration plate was £518,480 for 25 O, sold to a Ferrari dealer last year. The plate attracted lots of interest as it complements the Ferrari 250 GTO.
Read the full list of banned plates here.
What do you think of personalised plates: rate or slate?
What's the funniest plate you've seen on the road?