Paper counterpart of your driving licence to be removed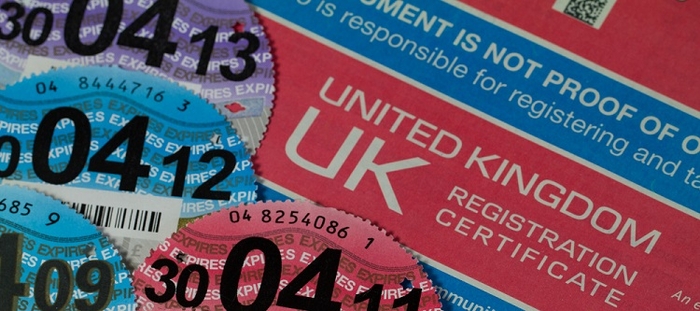 Motorists should be aware about upcoming changes regarding their paper counterpart Driving Licence. From 8th June 2015 your paper counterpart of your driving licence will no longer be valid and will no longer be issued by the DVLA.
So what does this mean for motorists? What does the DVLA say?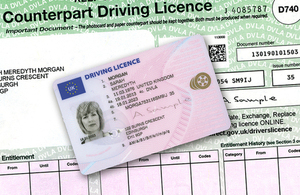 Once paper counterparts are banished, the majority of motorists should react to changes by destroying their current paper copy of their licence. The DVLA reasures motorists that they should carry on using their photo card as normal.
For motorists with paper licences issued before 1988, the process is slightly different. Motorists are reasurred by the DVLA not to destroy their paper copy of their licence straight away. Instead when it comes to renewing their licence, for example a name or address change, the DVLA will issue you with a new photo card only instead of a new paper licence. 
How are penalty points (endorsements) monitored? 
Penalty points will no longer be shown on driving licences from 8th June 2015, instead this information will be held on DVLA's driver record and can be checked online, by phone or post.
How will this affect businesses and organisations? 

The DVLA is developing a new digital enquiry service for businesses and organisations such as employers of drivers or rental companies who do require to check the driving licence counterpart, this service will be launched later this year.
The new digital service will be offered in addition to existing services such as:
Checking a vehicle licence and age requirements  

Validity of lorry mini bus and bus licences.  

Tachographs 
Existing services allow businesses to access all information in real-time, rather than calling the DVLA. 
Driving licence information via these services will only be made available to those who have a right to see it and with knowledge of the driving license holder. 
If you or your business are still unsure on how this affects you, the DVLA is offering a live blog to DVLA stakeholders and commercial customers. DVLA's live blog offers updates on developments of digital services, to access click here.
So why has the DVLA decided to aboliosh the paper counterpart? 
The DVLA's decision to abolish the counterpart was as a result of the government's Red Tape Challenge consultation on road transportation. The DVLA also suggests that their decision will also align with their strategic plan which is ultimately to simplify their services.
Simplifying the policy and technology landscape aims to impove customer service, give a better result for the taxpayer and fee payers and make it easier for safer drivers to get on the road. The DVLA's vision of excellent services is to build seamless, lean, digital and physical services that exceed expectations and attract people to more cost-effective channels. 
Please look out for further updates from CAP and how this will affect motorists today. You can also read more via gov.uk