Range anxiety: how much is enough?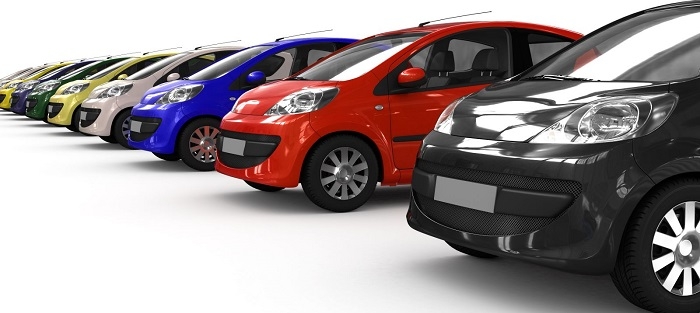 A question for those of you who work for OEMs: do you have enough models in your range? One of the curious features of the modern market is the downsizing of mainstream manufacturers' ranges. Looking back to the 1980s, Ford and BMW both had around the same number of model ranges: BMW had four or five, and Ford had four. Hyundai, new to the UK market, sold only three. 
Now BMW sells no less than 15 ranges, and adding in the MINI and Rolls-Royce brands, 25. Yet Ford's range has only increased to nine models, and Ford has exited several segments: there hasn't been a big Ford saloon since the Scorpio was discontinued in 1999 and the Puma and Cougar have not been replaced. Hyundai is now present in all the major segments and niches with nine models.
The logic behind this elimination of models by Ford (and Vauxhall, and Renault and Peugeot etc.) is simple: they weren't making enough money. Carlos Tavares, the newly appointed Chairman of PSA has pledged to reduce Peugeot and Citroen's ranges by almost half. His reason: "What we're going to stop is a mind-set where in order to cover fixed costs; we're going to sell cars at a loss. The profit culture is something that we need to put ahead of everything else". Premium and value brands, on the other hand, are riding the wave of demand, ensuring there is something for everyone.
The problem is that this upsets one of the major strategies of the industry, a strategy which has been in place since the 1900s. Usually attributed to GM's President Alfred P Sloane, the idea of offering 'a car for every purse and every purpose' was to keep the customer within the GM family for ever.
Eliminating products creates a problem: if your previously loyal customer graduates to wanting a large saloon and you don't have one, they leave the brand. Almost certainly they will go to a premium brand – and there they will stay, because their next lifestyle change (an SUV, downsizing to a smaller car, even an MPV) will be served by their new home. And interestingly, that's most likely to be a premium brand. The premium brands have changed from offering a narrow selection of traditional models to being a 'universal' brand. 
So where do non-premium, mainstream brands go? They need to cut their cloth wisely and cleverly. Brand is a useful tool. Tavarez will elevate the Citroen DS range into a fully-fledged brand. DS is an interesting concept: it references Citroen's legendary 1955 saloon, but isn't a revival of it. Instead it taps into Citroen's heritage as an innovator, and offers a more individual range (including customisation) than the mainstream Citroen brand. It's not a bona fide premium brand, but it does offer Citroen credibility in segments the Citroen brand cannot operate in.
What to consumers actually want? VW discovered that there was a very small market for a large VW saloon the hard way with the Phaeton. But the not-much-cheaper Touareg outsells the Phaeton 25:1. There's clearly a space for a well-equipped capable SUV in VW's range for which buyers will part with £40-60,000 but perhaps not for a saloon at £50,000.
Another route is collaboration. There is no excuse in today's industry for shared model development to mean 'badge engineering' – sharing platforms, engine and technology at VW Group doesn't mean VWs, Skodas and SEATs have to be identical, so why should cross-group collaborations only lead to near-identical products like the PSA-Toyota 108/C1/Aygo family? 
So the lesson for OEMs is threefold: What do your buyers want? How can your brand be used or adapted to cover these segments? And how can you partner with other OEMs to cover these segments?
Matt Freeman is a CAP Consulting Specialist providing market intelligence and insight to help customers make stronger strategic decisions.