How do seasonal, political and economic conditions affect demand for used cars?


Many things can influence the demand for second hand cars, with micro and macro factors seemingly outside of our control. So how can we challenge set assumptions? Being informed has never been more important...
Seasonality
Let's look at seasonality first and just two examples of this. There's an assumption that consumers buy convertibles in the spring and summer, and that in winter there's increased demand for SUVs which can handle the icy conditions. And to some extent we do see this – In the first two weeks of September alone, CAP Black Book noted a 1.5% drop in convertible values as we head into autumn. 
However, I don't think it's that clear-cut. Certainly we saw strong demand for SUVs during the hard winters of a few years ago, but in recent years the milder winters seem to have undermined demand. CAP's forecasting teams noted a lower than usual decline in SUV values this spring, suggesting that the usual winter uplift had been lower that previous years.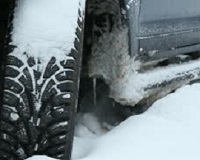 Consumers are perhaps more likely to buy according to the prevailing conditions. Just as hard winters led them to seek out SUVs as a solution to their mobility problems, the lack of these problems last winter took away the demand. Some people will have conformed to the pattern, but fewer than usual. Given the volatility of the UK weather that's an interesting challenge for the market. 
Keeping a close eye on sales volume and values is the only way to avoid overstocking with 'seasonal specials' and being burnt by lower-than-expected demand.
There's also the fact that the market is always changing. SUVs have become the 'must-have' vehicles of recent times, and this year demand is likely to make the picture more complex. Add to that low interest rates making expensive vehicles more affordable to many consumers and that's another complicating factor.
Politics and Economics
As for politics and economic factors, well yes there is a clear connection between economic performance and consumer confidence. As we saw in the 2008-9 Global Financial Crisis there was a significant decline in new sales. There was also a decline in used car sales, but not nearly so great and sales have not recovered to pre-crisis levels. Why? Probably because there are so many good deals on new vehicles and credit is so affordable.
Politics doesn't play such a part.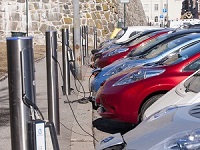 If it was clear that an incoming government was planning a major overhaul of vehicle taxation or fuel duty then consumers would probably hold off seeing what happens.
Similarly we can see that when government tries to influence the market (for example with subsidies for low-emission vehicles or congestion charging in London) it will change buying patterns in specific cases. Recent talk of a diesel penalty in London (already in operation in many European cities) could have an impact on used values if other cities followed suit. What matters is how extensive the action is.
With so many factors in play, being informed is vital and it's imperative that fleet managers, traders and consumers have access to timely and accurate data to ensure they act quickly and appropriately when the market changes.
 Matt Freeman, CAP Consulting Specialist