Building brands on the track to get success on the road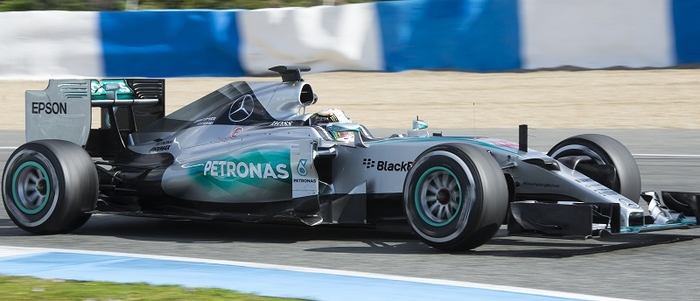 Exploring the importance of motorsport
Over the years, motorsport has evolved rapidly since its days of gentlemen racers, hedonistic lifestyles and smoking in the pit lane. However, the bigger picture of the spectacle remains: to help build brands and make money.
While it might seem unfair to be so cynical in minimising one of the most watched spectator sports on the planet down to increasing profit margins, the majority of teams in the likes of Formula 1, WRC and DTM are in it to build positive reputations and make monetary gains in the process.
Although, it shouldn't go without saying, of course, that motorsport lends its hand to helping out the automotive industry as a whole and sees many new technologies filter down into our road cars. 
Mercedes reign supreme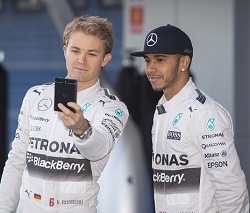 It's fair to say that Mercedes-AMG frankly dominated the 2014 Formula 1 season, with World Champion Lewis Hamilton and close rival and teammate Nico Rosberg blitzing the rest of the field to take both the team and individual titles. 
This April saw Mercedes-Benz as a car company send out a press release titled 'Strongest Sales Month for Mercedes-Benz in the Company's History'. March saw the Stuttgart firm sell 183,467 cars to customers, 15.7 per cent increase year-on-year, while a record 429,602 vehicles were sold in Q1, a 14.8 per cent increase over the first quarter of 2014.
Although there has been no secret in Mercedes rapidly expanding its range of vehicles almost on a monthly basis, the success of the brand can no doubt also be credited to its victories in motorsport. When up to 450 million people are watching your brand win races week in week out, there's bound to be a positive effect, and that's why it can be worth the investment.
To have such triumphs in F1, as well as a highly-marketable driver such as Lewis Hamilton, really starts to evoke the whole "I drive the car of a championship-winning team" or "me and Lewis Hamilton have the same company car" feeling, whether that is conscious or otherwise.
The other end of the scale
That's not to say it doesn't work the other way, however. The 2015 F1 season is only three races old, but both Red Bull and McLaren are struggling badly with their respective engine partners, although the latter looks to have made slim progress and actually saw both of the team's cars finish the race in China.
Despite this, the once iconic partnership of McLaren and Honda rekindled for the new campaign has seen the Woking outfit consistently qualify at the back of the grid. The once dominant Red Bull, meanwhile, has found a frustrating mixture of reliability issues and a lull in horsepower from its Renault-built power source, with sister team Toro Rosso having outdone them in the season's early races.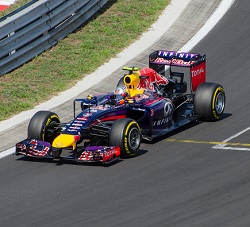 This doesn't bode well for two of the most mainstream manufacturers seeing their engines fail on such a big stage as Formula 1, especially in such extravagant style as Daniel Kvyat's Red Bull ended its race in plumes of white smoke from its Renault engine.
Ferrari's lack of success in 2014 was another example of a manufacturer's plight to ensure its brand remains intact. The previous F1 season saw the Italian team endure a winless campaign for the first time since 1993, and as a result, Ferrari sacked its then team principal Marco Mattiacci and hired its third TP of the year. 
Luca di Montezemolo, the Ferrari chairman himself, was another casualty of the team's poor season in fear of such unsuccessful motorsport ventures harming the image of the manufacturer which brings in around 25 per cent of Fiat Chrysler Automotive's profit.
Shaping the industry
The advancement of our road cars has a lot to thank the world of motorsport for, most notably Formula 1. The trickling down of technology from the track to the road has been going on for years now, with the first major influence from the sport gracing the Ferrari 355 in the form of the first F1-style paddle-shift gearbox, something now quite customary on high-end cars, as well as others lower down the scale.
The modern day car's ECU (electronic control unit) is a standard bit of kit these days and is the first thing a technician looks for when servicing your vehicle; it is also another contribution from the world of motorsport where they existed a long time before they were implemented on road cars. Hybrid units from motorsport and even kinetic recovery systems are also making their way into our road cars (see McLaren P1, Ferrari LaFerrari etc).
Other bits of filtered down technology are slightly more subtle. For example, an engine runs best with less friction, and technology from F1 sees an implementation that coats cylinder bore surfaces to achieve a more efficient working powertrain. 
Such a manner of innovation also lends itself to the likes of the aerospace industry, as well as pharmaceutical and accountancy groups. McLaren, for instance, has a solid relationship with healthcare giant GSK, combining knowledge to help the company create it products in a more efficient manner, as well as help develop data-gathering technology to help bring new medicines to the fore.
Making big strides
As an industry within itself, motorsport has built up a massive infrastructure and a vast turnover as a result. A review of the motorsport industry found that it brings in an annual £9 billion turnover - up from £4.6 billion in 2000 - from a total of 4,500 companies involved in the UK Motorsport and High Performance Engineering industry, with over 40,000 people employed.
Thriving within the ever-expanding Motorsport Valley in Oxfordshire and Northamptonshire, a substantial 25 per cent of the industry's turnover is spent on R&D, a figure that surpasses even the likes of the UK pharmaceutical and IT industries.
The investment potential within motorsport for those with the necessary capital is huge, and it's no surprise that more and more manufacturers are spending big in money and time to get involved and build their brands through success on the track.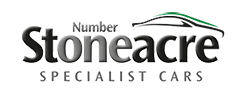 Samuel Bisby, Online Marketing Executive