Dealers and lenders prepare for a new era of regulation

This year looks to be a big 12 months in the motor industry, with the FCA entering its first full year as main regulator when it comes to car financing.  
After taking over responsibilities from the Office of Fair Trading (OFT) last April, the FCA (Financial Conduct Authority) will enforce a sterner approach on how finance is dealt within dealerships, whether they are independent, a franchised dealership or car supermarket.
Changing of the guard  
Last April saw the FCA outline its new regime for consumer credit that comprises of introducing customers to finance providers, recommending regulated agreements and assisting with other preparatory work as completion of application forms.
The FCA has called upon dealerships to apply for permission for them to continue with their credit consumer licence, with those after full authorisation required to apply before 1 April 2016. Others can apply to become an Appointed Representative of other firms holding full authorisation such as motor finance providers; meanwhile, a new Limited Permission acceptance is now available designed for dealers and other firms that are considered to be 'lower risk'.
Focusing on the consumer  
The FCA's primary stance upon taking over from the OFT has been that of a consumer-focused ethos, one that wants both dealerships and financial services to be fully aware of their responsibilities to the person buying the car. This direction of business will see a change in culture for financial services (lenders), who before would see the dealership as their customer, and in turn, the dealership would see the individual purchasing the car as their customer. Now, any finance lender needs to see the end user as the focus of any deal and should not be sales-driven. Another part of the FCA's standpoint is that the appropriate management information is being distributed to senior management who is then acting on such information, with audit systems relevant to the size of the business also set in place.
Clarifying the message  
Advertising is a large part of the motor trade and is another area the FCA will be regulating with keen eyes, with the FCA's financial promotions regime much broader than the OFT's. There is an additional focus on ensuring the inclusion and prominence of representative examples and APRs, while the overall message from the FCA is to be "clear, fair and not misleading", something that should be obvious for any respected body promoting car finance deals. However, there is now a further onus for those providing financial services to ensure that not only the language used being legible and easy to follow, but also make fair indications of the risk involved when taking out a finance deal in order to give a balanced view.  
The industry's reaction
Despite a bout of initial confusion with the FCA taking over regulating duties, dealerships and lenders have accepted the new culture of business, with some feeling this fresh approach could help bring increased sales as a result of enhanced clarity with the sector - ourselves included. In appeasing the FCA's regulations, dealers and lenders are helping the customer and thus presenting a more sustainable method of business.  
A survey taken out by Auto Trader saw added perspective on the FCA stepping in as regulator, with 43 per cent of 150 dealers insisting that the changes would make no impact on finance sold in the showroom, while 19 per cent feel the changes will be positive. Just over half of the sample, meanwhile, say they would feel comfortable asking customers sensitive questions about finance, which, with dealers needing to be sure customers can afford their repayments as part of the FCA regulations, is a positive sign.  
The survey also showed that 56 per cent of dealers were either 'very satisfied' or at least 'fairly satisfied' with the FCA as a regulator, but 52 per cent would be happy to get some more guidance on car finance sales in order to be compliant.  
The general feeling, then, is that the FCA's involvement will not be a disruption to business in the showroom or for lenders and could even boost sales, but 2015 will still likely to be an important year for dealers and lenders alike to get well acquainted with what the FCA expect of them.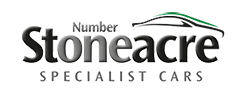 Samuel Bisby, Online Marketing Executive