New product improvements – the best just got better


At CAP we're always looking to improve our products for our customers.
We've released a number of updates and improvements to our products and services as part of our product development programme. We've used your feedback to help us identify what features to add and what is no longer needed. 
CAP's latest product enhancements: 
Red Book – used commercial values

New motorhomes marketplace editorial 
What have we added? - A larger editorials section, giving you more information every month. Our new and extended LCV blog features brand new commentary on the current Motorhome marketplace.
Your new 'May' book includes an extra 255 motorhome models, taking the total so far to 3,725. We'll being adding more throughout the year whilst incorporating a gradual back-cataloguing of earlier models. Our aim is to provide values for motorhomes up to 20 years old in all our electronic products and up to 10 years in our print copy. 
CAP's Red Book valuations will also offer a better selection of 'Miscellaneous Vehicles', these vehicles will appear in the extended 'Section 5' of the May Book. To achieve this our HGV expert editors are spending more time out on the road and getting even closer to the market.
As well as adding new features to CAP's Red Book, we also took the time to think about and ask customers what they don't find useful anymore. As a result, we have removed 'Section 4 continued' and 'Section 6'.
'Section 4 continued' contained a selection of new trailer prices, however, due to the lack of manufacturers currently producing trailers in the UK, the list was very limited. Prices listed were only based on a handful of the many and varied derivatives available today. Customers told us that the list of new trailer prices, which only registered the basic price was not indicative of their real needs. As such, this has made way for more useful information.
'Section 6', which contained a small number of prices for new bodywork, skip equipment, hydraulic loaders & tailift prices has also been removed because it simply could not reflect the large choice available from all manufacturers. Our editorial team is on hand to provide you with a more comprehensive list should you need it.  
Black Book – used car values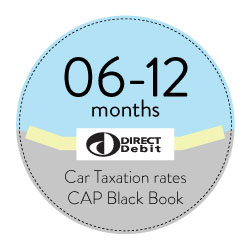 Car taxation rates added 
The DVLA recently introduced direct debit payments for car tax. We have added a tax table in the front 'information' section of the Black Book, to allow dealers to provide clarity for their customers on what the costs will be. The car tax costs cover all CO2 emmission bands for ease of reference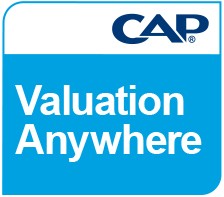 Valuation Anywhere enhancements: 
We asked our customers how we could make Valuation Anywhere even better.  

You said...So we did...
1. "Make the vehicle registration mark search more prominent"
This functionality is now at the top of the home screen making it simpler, easier and clearer to use. 
2. "Get rid of the reasons for cancelling a valuation box"
You now no longer have to submit a reason for cancelling a valuation, making this process quick and easy.
3. "Give me quick access to help videos as I need them"
Helpful tips and tricks are now available so you can get more from your VA subscription: accessible within one easy click.

New alert added to identify a cherished plate in DVLA data

We've made a cherished plate transfer more obvious for you in your DVLA data feed.  
The new alert puts an end to any misunderstanding or confusion by offering a simple 'Yes' to confirm a cherished plate is present,  or a 'No' if there is no cherished plate registered to the vehicle. The alert system is an automatic update to your service, which is in effect today. 
NB: This update will not affect the accurate information your system already provides concerning the vehicle derivative or value. 
If you have any questions or queries regarding CAP Product enhancements, please do not hesitate to contact us on marketing@cap.co.uk