Service sector growth fuels boom in new and used LCV sales


Growth in the UK's economy: high demand for new light commercial vehicles
New registrations: highest since 2007
Year on year increases of market prices, all sectors
13% of used LCVs were on sale at car auctions
Strong growth in the UK's economy, particularly in the service sector, is reflected by the continued demand for new light commercial vehicles, and with the total number of new vehicles registrations in 2014 only 16,167 short of the exceptional level we saw in 2007, surely we can now say that the effects of the 2008 recession are well and truly behind us.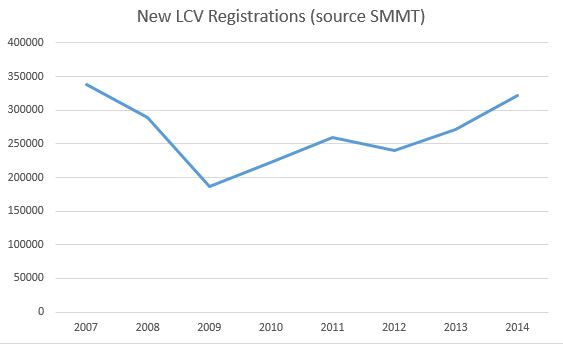 It was a similar picture in the used LCV wholesale market where, despite fluctuations in supply volumes and model mix, generally there was healthy demand throughout 2014 which is reflected in the year on year increase in average market prices across all sectors.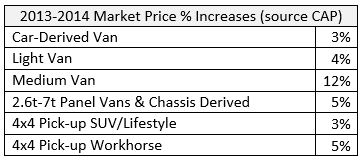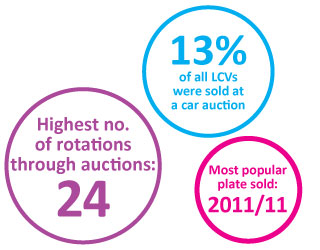 Interestingly though, the average age of vehicles presented for sale was 63 months which corresponds with the 2009 low point for new vehicles registrations. It could be argued that, at least to some extent, limited availability of stock was driving up prices. 
However, 3 to 4 year vehicles made up the bulk of all auction entries and 2011/11 plated vehicles were the most popular presented for sale.
The average recorded mileage of vehicles on sale was 84,883 which was a 2% decrease on what we saw in 2013.
Surprisingly, around 13% of all used LCVs were offered for sale at car auctions rather than specific LCV auctions. This is something were are closely monitoring and we would like to know our readers thoughts on this:
Is this an increasing trend and a way of vendors tapping into other segments of the market?
Tell us what you think using the comments feature below.
CAP's LCV Red Book Editor, Ken Brown.