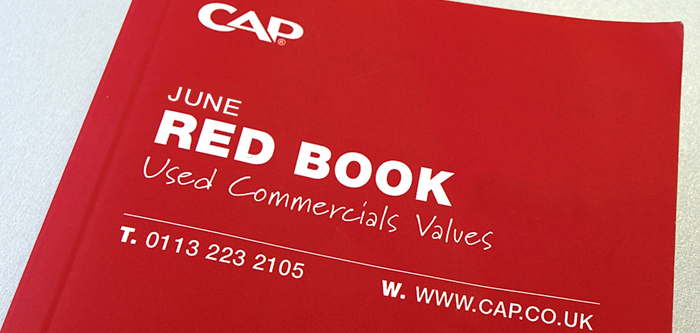 LCV Marketplace
Whether you attribute it to the seasonal effect of the Easter Holiday, the General Election or even the arrival of the latest royal baby, the used LCV wholesale market remained decidedly quiet judging from the auction buying activity we witnessed last month. Realistically though, whilst sale entries remained high, the underlying cause is more likely to be a shortage of fresh stock entering the market. With increasingly more unsold vehicles going around the block, it's hardly surprising that attendance levels were down, and, those professional buyers who did turn up tended to be far more selective with their bids. High mileage vehicles were also proving to be a very distinct no go area. Clean, 'ready to retail' vehicles were extremely rare finds, but, when they did appear they were highly prized and many were making above CAP Clean guide prices. How long this situation continues remains to be seen but, as always, we endeavour to reflect the current prices buyers are prepared to pay in the wholesale market, however temporary they may be. Amidst some speculation that vendors might be holding back stock at the moment, from a supply perspective, compared to last month, auction entries were down by 15%. The average age of vehicles remained the same at 67 months, whilst average mileage decreased slightly to 81202. From our own independent vehicle inspections, on average the overall quality of auction entries has remained the same with the average repair cost for body panel damage on vehicles presented for sale decreasing by only £19 compared with last month. From our observations at auctions across the country there were a lot of unsold duplicated stock around which is bolstering the catalogue entry numbers. Looking across the sectors it would appear that prices are beginning to stabilise, particularly in the Car Derived, Light and Medium van sectors. That said perhaps the biggest surprise is that, whilst we had plenty of research data, we couldn't find any justification to implement any major price changes to the 2.6t – 7.0t Panel Van sector. This is by far the biggest LCV sector and the strongest indication yet that market prices are have reached a sustainable level. Late plate Lifestyle 4x4 Pick-ups are looking too expensive. Condition is paramount in this sector so any damaged vehicles are proving to be very difficult to sell. Despite the downward market price trend for dropsides and tippers, there are very few available at the sales we've attended. The minibus sector also appears to be over-supplied with Ex-MOD Minibuses. Many of these are carrying battle scars from the odd minor motoring skirmish and this has undoubtedly impacted on the market price. 
Looking forwards, with the general election done and dusted and the economy remaining strong, we don't anticipate any significant change in the level of retail demand as we move into the second half of the year. It's clear from our research that the supply of used LCV stock has improved dramatically since the beginning of the year and, generally, this has resulted in market prices falling month on month. Whilst the June figures would suggest that market prices are stabilising, much will depend on how vendors manage supply volumes into the wholesale market.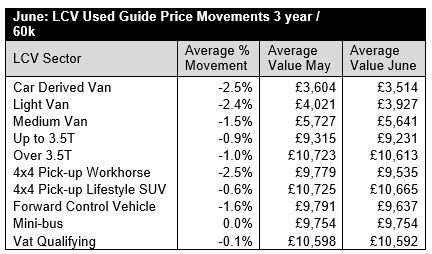 The Top 10 Models in each sector tables below are intended to give you a clearer picture of the models that are driving the prices in the used LCV Market. It should be noted that that the Sector Share is based on actual sales and not the availability of these models in the marketplace. The %CAP performance values are also based on actual sales. 
Since our guide values reflect the market prices of basic vans in plain white as they appear in the vehicle manufacturer's price lists, some of guide price movements you might see in this edition may not correlate directly with the sales performances shown in the tables which include vehicles in all colours and specifications. 
In some of these tables you may also notice the same model description appearing more than once, however, the CAP Identity numbers will always be unique. Generally the lower CAP Identity numbers signify older models and higher ones are newer models; further details can be found by looking up the model/CAP Id number in the prices section of the guide.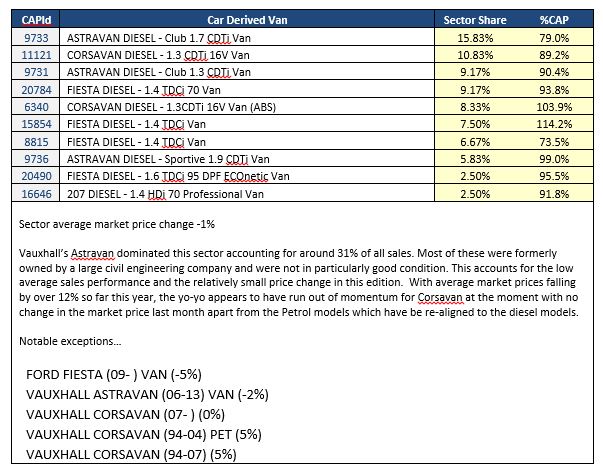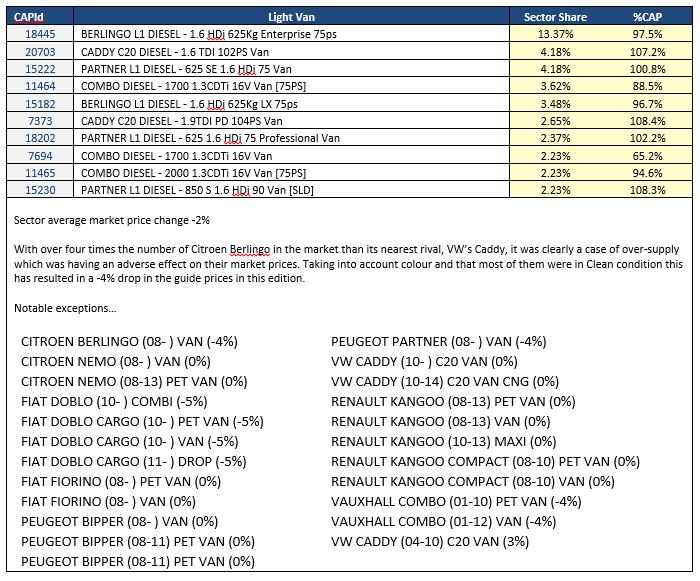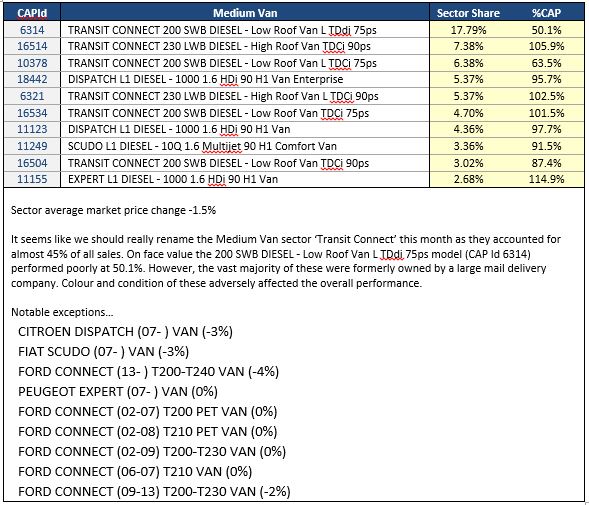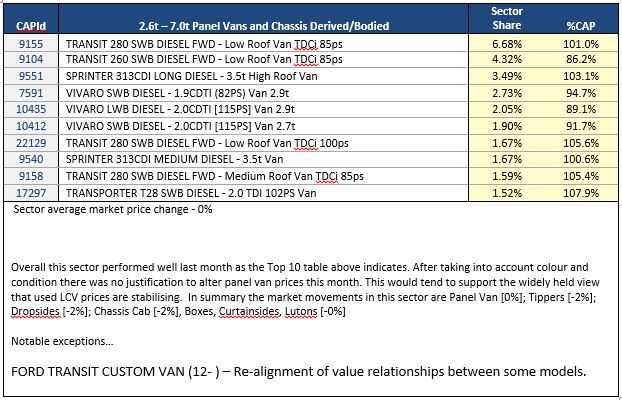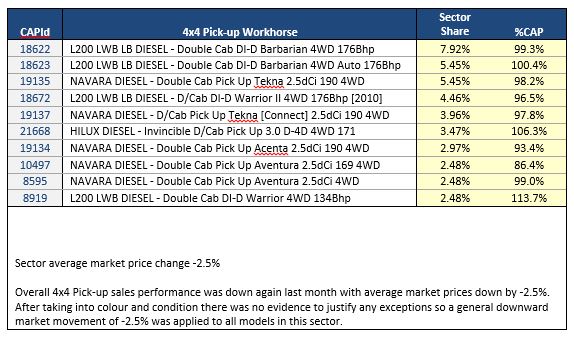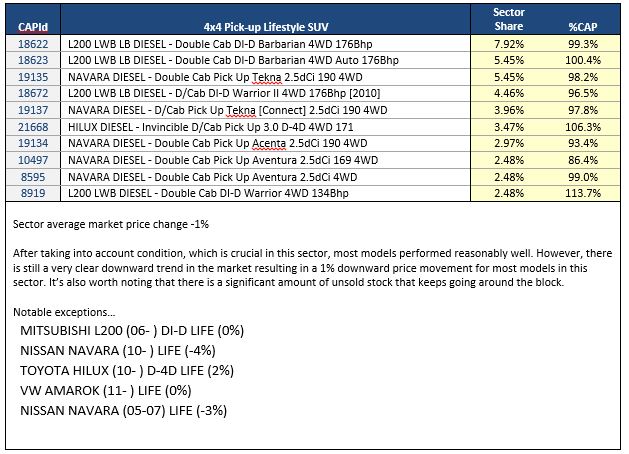 June 2015: Motorhomes Marketplace
As I mentioned last month, over the years our subscribers have used our specialist valuations service to obtain bespoke valuations on motorhomes of all shapes and sizes. Unfortunately they often they provide us with insufficient information about the vehicle and we spend a lot of time to-ing and fro-ing trying to establish exactly what the vehicle is so we can value it. It's not unusual for us to receive emails that ask us to value a 'Fiat Motorhome' or a 'Peugeot Motor-Caravan' with no other details apart from the plate and mileage details. Whilst specialist motorhome dealers will be fully au fait with all the various makes, models and terminology, for those that only deal in motorhomes occasionally it can be quite bewildering.  This month I thought it might be helpful to look at the various types of motorhomes that come up in the used market. 
The majority of motorhomes are based on light commercial vehicles so naturally it's easy to recognise the familiar front end of the base vehicle. However, to the professional motorhome buyer and the retail buyer alike, it's what it is and who it was built by that ultimately determines its worth. 
Brand is king.
Talk to anyone involved in marketing products and services and they will tell you that it's all about the brand, core values, what the brand stands for and what kind of feeling does it evoke. Brand is king and this is certainly true in the motorhome market. A typical motorhome advertisement that has been designed to appeal to a retail buyer begins with the Motorhome Manufacturer's name followed by the Model then the year of registration along with the asking price. For example, Auto-Sleepers Nuevo 2010 £34,500 is all a potential buyer would need to know in order to decide whether or not to delve deeper into the advertisement and look at plate, mileage and whatever extras might be fitted. 
Over the years motorhome manufacturers have developed vehicles to meet the requirements of many different types of users so consequently motorhomes vary in size, shape and construction in order to serve the needs of a highly sophisticated market. 
Non-Branded/DIY Motorhomes/Camper Vans
There are many companies in the UK that sell all the bits and pieces you need to convert a vehicle into a motorhome or camper van which is great for those that want to design and build their own bespoke motorhome. Not only can you design a motorhome that is tailored to your own particular needs but there are also significant cost savings to be made. There are also motorhomes in the market that have been professionally built by smaller, relatively unknown companies and even ex-employees of well-established conversion companies. It is likely that the build quality will vary significantly with this type of conversion and the layout, and fittings and fixtures on some will not be to everyone's liking.  Bearing this in mind and what was said above about brands, trade buyers need to be mindful that unbranded motorhomes and campers may take a while to sell. Examples of unbranded and DIY conversions are often seen on used car lots where they have been taken in on part exchange for a car. Often they take a very long time to sell from the forecourt and end up at auctions. Professional motorhome buyers tend to stay clear of these and when they do sell, more often than not, it will be to an end user.
Micro Motorhomes
Based on small van versions of popular cars or small people carriers these typically are very basic and most just manage to have enough room to sleep two. Some models specifically cater for solo camping and afford slightly more storage space and equipment. There's a small gas hob for cooking and limited amount of cupboard space. So you can stand up in the back, most models have either a lift up roof or a fibre glass hi top.
Panel Van Conversions
Usually based on short or medium wheelbase panel vans, the base vehicles are easy to distinguish as they are relatively unchanged apart from the windows and roof vents. They tend to be roomier inside and some models have a fixed double bed. A typical conversion would include a full sized toilet/washroom/shower and a well-equipped galley with fridge. Many conversions have the standard fixed roof replaced with a fibre glass high-top roof or an elevating roof with canvas sides. Elevating roofs offer the bonus of keeping the vehicle height low which is of benefit if you are concerned about fuel consumption and you can fit under the height barriers in some car parks.
Coachbuilts – Over-Cab and Low Profile
As the name suggests, the main 'caravan' body of the coachbuilt motorhome is constructed onto a chassis cab which has had the rear panel removed allowing access from the cab into the rear of the vehicle.  Fiat leads the market with Ducato in this sector across Europe and, as well as supplying standard chassis cabs for conversion, they have worked closely with motorhome manufacturers to develop the Ducato back to back models. This is where they supply two Ducato chassis cabs bolted back to back with only the front axles and a shortened chassis specifically designed for attaching a low level lightweight chassis onto which the converter builds the caravan body. These are can either have single or twin rear axles depending on the size of the vehicle. The 'luton-type' coachbuilts have been around for many years now and they are popular because the over cab space offers an ideal location for a double bed without adding additional length to the vehicle. Around the mid-nineties, possibly driven by rising fuel prices, manufacturers started producing low profile models which have a much smaller over-cab section which is used for internal storage. So coachbuilts tend to be classified as either Over-Cab or Low Profile
A Class
Although technically these have a body that is 'coach-built', the base vehicle is supplied as a chassis cowl; that is engine and chassis only. The caravan body is constructed around this allowing maximum use of interior space. An over-cab drop down double bed is commonly a key feature on A Class models. Larger all round than the typical coachbuilts these models are clearly identifiable as A Class because they have no separate body and rarely resemble the base vehicle but each manufacturer's range looks distinctive in its own right.
RV (Recreational Vehicles)
Much larger and much more expensive, RVs (sometimes referred to as American RVs) typically have domestic-sized furniture and equipment on board and are generally more spacious all round. Based on light truck chassis cabs/cowls, many are imported from American and European manufacturers.
In future editions of this editorial we will be covering any new motorhome models we have added to the guide along with information on…
What to look out for when buying a used motorhome

Law-legislation regarding motorhomes

Habitation checks
Ken Brown, Red Book Editor - LCVs